By: Sha - at January 15, 2013
What is SEO and Why SEO is So Important?
Introduction to SEO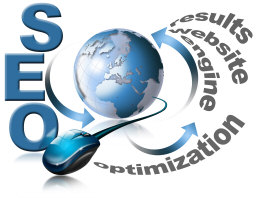 SEO is the one of the most important techniques that millions of webmasters, bloggers and many different kinds of online business owners use each day to boost their presence online. In truth, SEO is the most powerful web technique that you can use to boost traffic to your website. Many people find it hard to understand what SEO is. If you run a search or make a query about SEO on any major search engine then you will see that there are tons of articles listed in the search results dedicated to explaining SEO. Thousands of websites are constantly providing information about SEO and SEO services. Also, you will find thousands of ebooks written on the topic of SEO. Yet many people have difficulty in understanding what SEO is.
What is SEO?
Search Engine Optimization (or SEO for short), is a technique used to make it more efficient for search engines (particularly Google.com) to find your website and index it higher up in their search rankings. People clicking on these search results to find your site is one of the best (if not the best) forms of web traffic on the internet. Depending on how SEO friendly the keywords are on your website (along with many other variables), your rankings will either appear on the top page of search results, further down on the list, or not even on the list at all.

Have you ever wondered how some websites manage to get their rank within the top 10 search results when you make a query? This is because they have a good foundation of SEO.
Why SEO is Important?
If you are looking for ways to make money online from your website you need to get as much traffic as possible. You need your website indexed highly in search engines so that search engines can send searchers to your website when they are looking for information by entering a keyword that is related to your website. If you have good SEO content in your articles then your site will get a higher ranking in search engines' search lists. An article is making good use of SEO content when it has a appropriate density of keywords. Also, your articles need to be well written, unique, and useful for people to read. You shouldn't copy any material from other articles and use only your own ideas. If you submit duplicate content online then search engines will detect it and might list your URL (or even your entire website) on the bottom of search results. Google in particular, is very strict about duplicate content.
Some SEO Tips
Keywords!


Here is a quick rundown on the various terms used to define Keywords:
Keyword - 1 word.
Short Tail Keyword - 2 words.
Long Tail Keyword - 3-6 words.
When you use keywords in the title of your website (along within the content of a page), search engines such as Google, Bing, MSN, Yahoo, and AOL read those keywords and index the URL of your website on the same search results as other URLs that match the search query. Let's say you have a website on "freelance writing" and you do not enter the keyword "writing" or keyword phrase "freelance writing" anywhere on your page. If you do not use keywords effectively, search engines will not know that your website exists. That is why SEO is so important because it generates traffic to your website that comes from search engines. And most of the traffic on the web comes from search engines.
It is essential that you keep proper keyword density, choose appropriate keywords for your articles, and write unique articles that are useful for people to read. Choosing the proper keywords can be quite tricky. If you are unsure which keyword or keyword phrase you should pick to use in your content, then you can run a search on Google or any other major search engines to find out what searchers are looking for. This will help you pick the right keywords for your article. Alternatively you can use micro niche finder which I highly recommend to find highly searched keywords with little competition.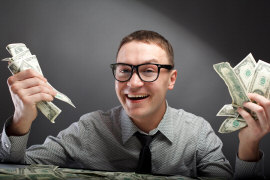 Other than keywords, there are many other SEO techniques that you can use to increase the visibility of your website in search rankings, such as using proper meta tags, link building, social network marketing, article marketing, and forum posting. All these are also effective SEO techniques that can be used to drive traffic to your website.
Final Words About SEO
Without valuable search engine traffic, your website will not be able to generate the amount and quality of traffic you are looking for. Many webmasters, bloggers and online business owners pay for SEO services to help improve their SEO. That is why SEO is so important for your website because it will boost your traffic considerably and consistently. And if you are unaware, more traffic equals more money for you or your business!
Web Marketing
Creating a Newsletter that Produces Impressive Results!
How To Legitimately Get Images For a Website?
Landing Pages – Converting Clicks to Leads
How To Increase Your Adsense Income
Effective Email Marketing
Things to Consider Before Selling Products Online
Tips for Setting Up an E-commerce Site
Exploring Keywords And Google Bombs
How to Write Great PPC Ads
Understanding Google's PPC Auction Model
How Bot Malware Activity Can Harm Your Website
How To Make Static HTML Templates Using Include Files
Learn Why This Website Uses Static HTML Over a CMS
Page Rank & Link Building Tips and Advice
Top 10 Tips to Improve your SEO Skills
How to Choose Good Affiliate Programs to Make Money Online?
How Long It Takes to Make Money Online from Blogging
How to Make Money Online from Affiliate Marketing
Make Money from Your Website Using Online Ads
How to Setup a New Online Store?
What are the Benefits of Article Marketing?
Will Google ban your site for duplicate content?
How to effectively cloak Clickbank Hop links
Better AdSense Placement for more Clicks
Affiliates or AdSense, What earns more MONEY?
Kill Your Day Job With Internet Marketing
How Effective Business Blogging Is for Business Owners?
Why Register A Domain Name?
What are the Benefits of Internet Advertising?
What is SEO and Why SEO is So Important?