Best Attractions & Activities in Victoria, B.C.
View of Olympic Mountain Range From Shore of Victoria, B.C.

Victoria is the capital city of British Columbia, Canada. This city is located on the southern tip of Vancouver Island off Canada's Pacific coast. The city was named after queen Victoria of the United Kingdom who ruled from June 20, 1837 until her death in 1901. This is an extremely special area of Canada renowned for its historical structures and ecological treasures. It is one of the most sparsely populated cities in Canada, with a population less than 100,000. But despite its population, the city of Victoria is experiencing rapid economical growth that is providing a higher standard of living than most smaller cities in Canada.
Fisherman's Wharf at Victoria, B.C.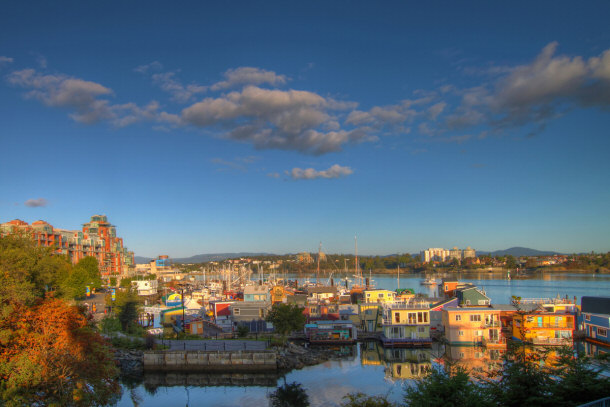 The city's chief industries are tourism, education, banking, food products, technology, and federal and provincial government administration and services. Out of all the different sectors of the economy, tourism stands out among the rest. This city is awesome for tourism, with a record cash generation of several thousand of dollars every single year. Tourism is one of the most significant aspects of the city's economy. There is lot of places to visit in the city. There are both historical and modern tourist attractions that make British Columbia a must see for avid travelers.
A great stop for tourists is Beacon Hill Park.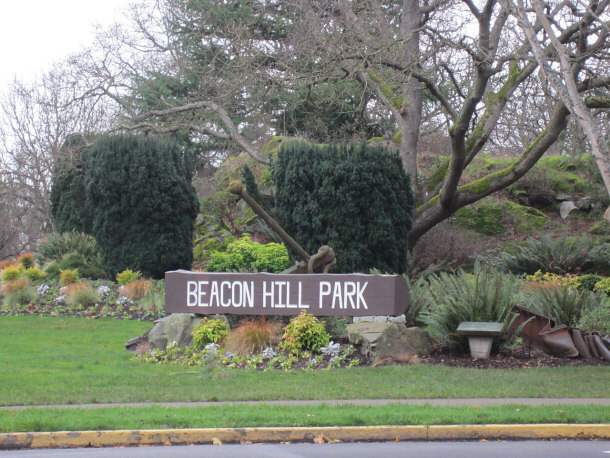 By Another Believer (Own work), via Wikimedia Commons
This is the city's central urban green space similar to Central Park In New York City. This is a part of Victoria City, which occupies almost one hundred and ninety acres of land. Beacon Hill has several other side attractions such as numerous playing fields, exotic species of both animals and plants, and manicured gardens. This area also provides a view of the Olympic mountain range and the Strait of Juan de Fuca. Other tourist attractions include Garry Oak and so many others. With so many things to do in Victoria, it is difficult to narrow down a top three list but here are the top three incredible activities to do while visiting Victoria, BC.
3 Incredible Activities to do in Victoria, BC.
1) Whale Watch From Victoria Harbour -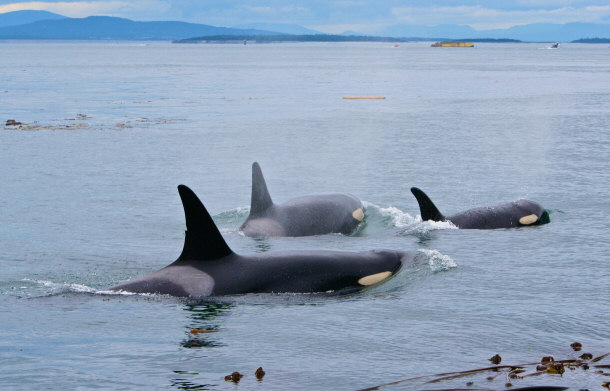 The city of Victoria is like heaven on earth when it comes to leisure and vacation. You can have a closer look at different types of whales including orcas, known in this region as the "Southern Residents". A whale watch tour will not only give you the chance to view Orca Whales, but other species of whales including Humpback, Minke, and Gray. In addition to whale watching, the breathtaking views of the sea and some of the uninhabited islands located in Victoria Harbour are sure to please travelers. Make sure to bring your camera!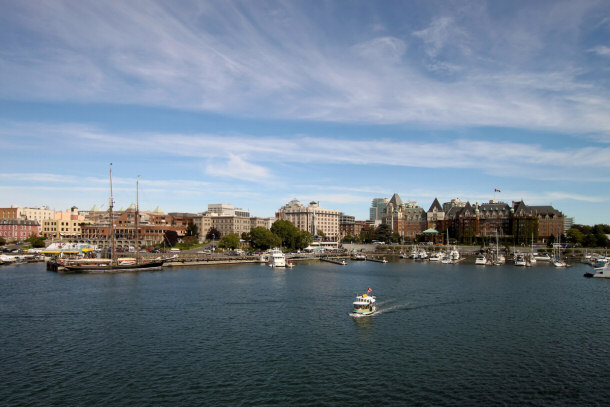 2) Take a Haunted Ghost Tour Around Victoria -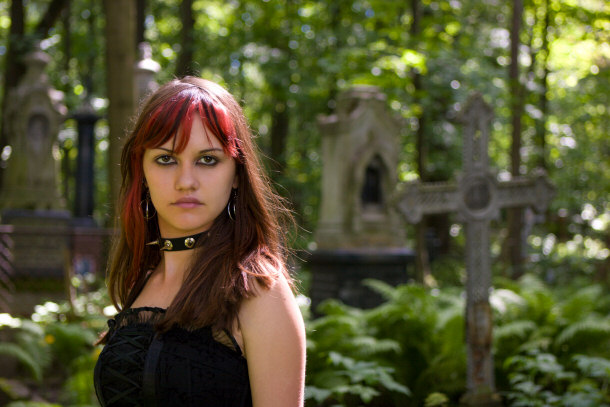 The city of Victoria is a very popular destination for ghost hunters and anyone else who enjoys a good ghost story. Taking a haunted ghost tour around the city allows you to explore haunted alleys and courtyards throughout Victoria's Old Town. In addition to the year-round tours there are special Halloween tours. Next Halloween, keep Victoria in mind if you are looking for a cryptic, haunting experience.
3) Spend an Afternoon at the Royal British Columbia Museum -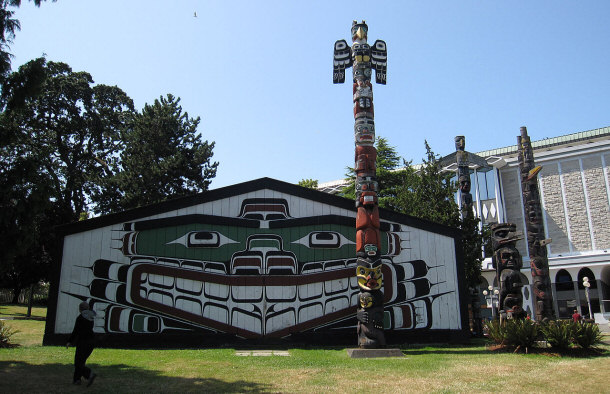 By InSapphoWeTrust from Los Angeles, California, USA, via Wikimedia Commons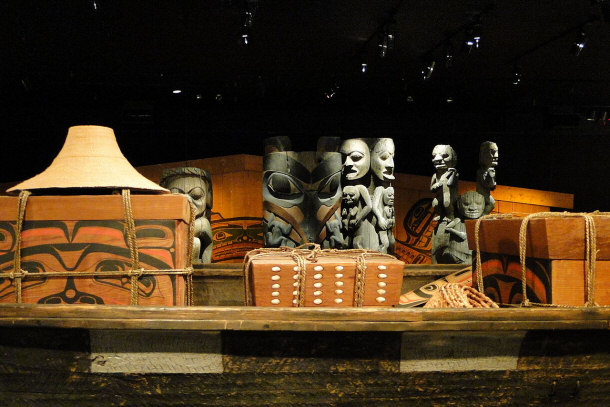 By Adam Jones, Ph.D. (Own work), via Wikimedia Commons
Your visit to the city of Victoria will not be complete without spending an afternoon at the Royal British Columbia Museum. This museum was founded in the year 1886 and it is of great historical value. It consists of the British Columbia Provincial Archive, as well as the natural and human history museum of the Province of British Columbia.
Vacation Destinations
Top Lists:
Top 15 Interesting Places to Visit in the Bahamas
Top 15 Fun Things to Do in Miami, Florida
Top 15 Fun Things to Do in Chicago
Top 15 Best Unknown Things to do in Las Vegas
Top 15 Fun Things to Do in Hollywood
Top 10 Best Places to Visit in Turkey
The Top 15 Best Things to Do and See in Sydney
Top 10 Things to Do in Edinburgh
Top 10 Things to do on Oʻahu
Top 15 Things to Do in Albuquerque
Top 15 Interesting Places to Visit in Spain
Top 15 Places to Visit in New York City
Top 15 Things to Do in Portland Oregon
Top 15 Things to do in Greece
Top 15 Places to Visit in Houston Texas
Top 15 Interesting & Safe Places to Visit in Mexico
Top 15 Interesting Places to Visit in the Netherlands
Top 15 Interesting Places to Visit in Thailand
Top 15 Interesting Places to Visit in Switzerland
Top 15 Interesting Places to Visit in Portugal
Top 15 Places to Visit in San Francisco
Top 15 Interesting Places to Visit in Shanghai
Top 15 Interesting Places to Visit in Puerto Rico
Top 15 Interesting Places to Visit in Norway
Top 15 Interesting Places to Visit in Las Vegas
Top 15 Interesting Places to Visit in Jamaica
Top 15 Interesting Places to Visit in Croatia
Top 15 Interesting Places to Visit in Belgium
Top 15 Interesting Places to Visit in Bangkok
Top 15 Things to Do in Rio de Janeiro
Top 15 Things to Do in Monaco
Top 15 Interesting Places to Visit in Dubai
Top 15 Interesting Places to Visit in Amsterdam
Top 15 Things to Do in New Zealand
Top 15 Interesting Places to Visit in Paris
Top 15 Interesting Places to Visit in Italy
Top 15 Interesting Places to Visit in Singapore
Top 15 Most Interesting Places to Visit in Berlin
Top 15 Best London Attractions
15 Little Known Facts About New York City
Disney World Articles
Top 15 Disney World Rides for Adults
Top 15 Disney World Rides for Kids
Top 15 Disney World Resorts for Adults
Top 15 Disney World Resorts for Kids
15 Fascinating Facts About Disney World
Top 15 Fun Things to Do at Disney World's Animal Kingdom
Top 15 Fun Things to Do at Disney's Hollywood Studios
Top 15 Fun Things to Do at Disney World's Epcot
Top 15 Fun Things to Do at Disney World's Magic Kingdom

Shorter Top Lists:
Top 10 Tourist Attractions in San Diego
Top 10 Tourist Attractions In India
Top 10 Things to Do In Kansas City
5 Places You Should not Miss in Brazil
Top 5 Things to do in New York City

Informational:
Best Tourist Attractions In Vietnam
Taking in the Sights in Shanghai
Top Tourist Attractions in Perth, Australia
Nice places to visit while in Great Britain
Sampling the Foods at the Night Markets in Taipei
What to do for a Kenya Vacation
Best Attractions in Victoria, B.C.
Photos of the Luxor Hotel in Las Vegas