By: Sha - at February 16, 2013
5 Places You Should not Miss in Brazil
The biggest country in South America and one of the biggest in the world, Brazil is a fascinating tourist destination. Brazil is world famous for its amazing Amazon rainforest, the best coffee in the world, as well as both beautiful and alluring beaches. The friendliness of Brazilians is also amazing. There are so many great places to see in this beautiful country that you will not be able to explore the irresistible charm and beauty of it in just one visit. When planning a trip to Brazil, keep in mind there are so many things to see so picking just five destinations was very difficult.
Iguazu Falls: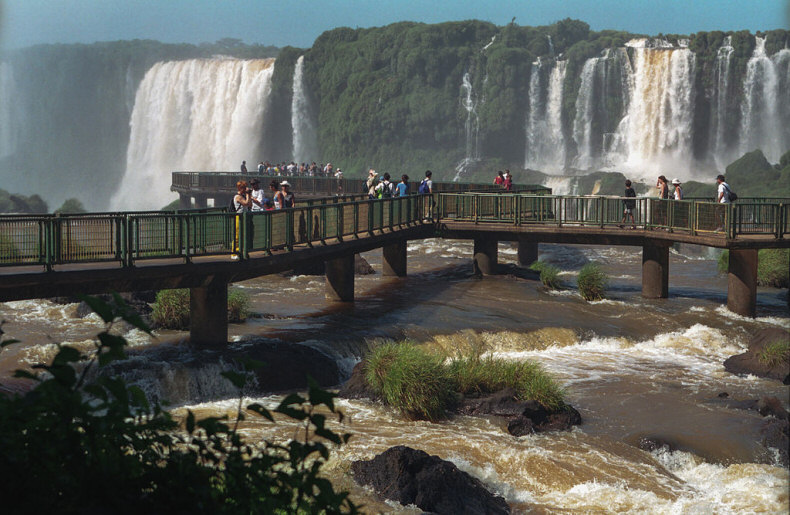 By Jerzystrzelecki (Own work) [CC-BY-3.0], via Wikimedia Commons
Best Places to Visit in Brazil
Soccer is probably the first thought that strikes people when they think of Brazil. Brazil will be hosting the upcoming World Cup and has one of the best national soccer teams in the world. Besides soccer, the Amazon and beautiful beaches cover the Brazilian landscape. The best coffee producer in the world is an emerging economy now. Brazil is home to some of the biggest cities on earth as well as many manufacturing companies. Here is the list of 5 places you should not miss in Brazil:
Rio de Janeiro
Any visit to Brazil would be incomplete without visiting this former capital city of Brazil. Rio de Janeiro is the 2nd largest city in Brazil and one of the largest in the world. Also known as Rio, it is an exciting city boasting of many alluring and enticing beaches for tourists filled with diversity. It has many famous cultural landmarks and is the national centre for education, culture, arts, and sports. Rio is world famous for its yearly carnival, which is attended by hundreds of thousands of tourists from all over the world. It can provide you with one of the best nightlife's in the world.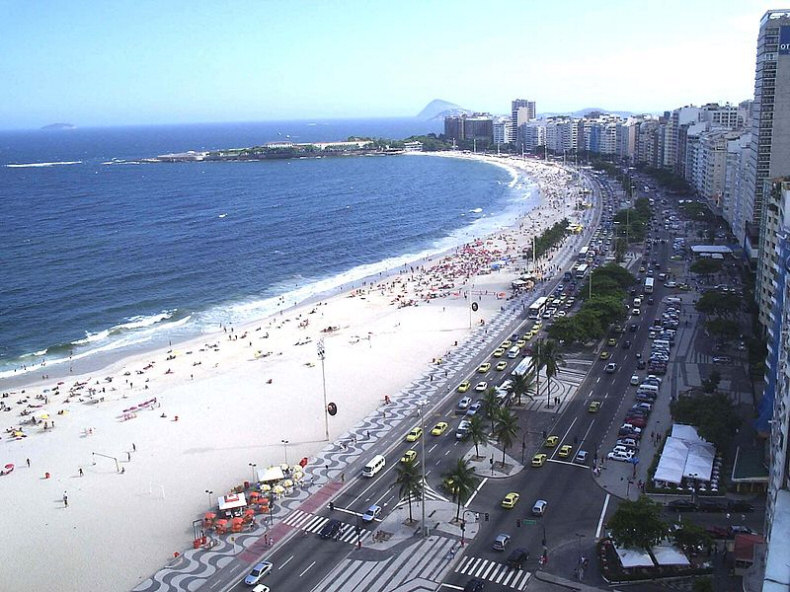 By Hank Leclair (Flickr) [CC-BY-SA-2.0], via Wikimedia Commons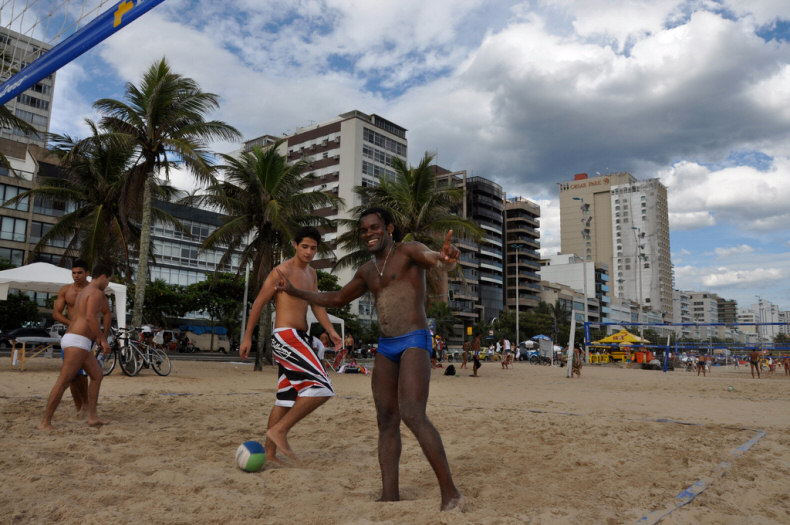 The Giant Statue of Christ the Redeemer: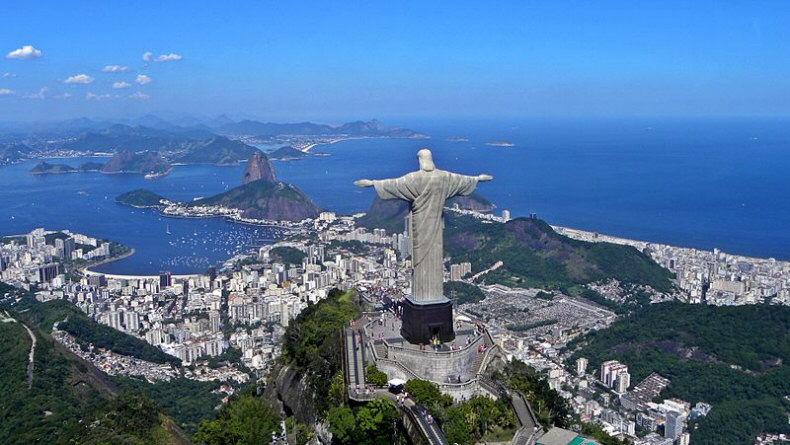 By Artyominc (Template:Artyom Sharbatyan) [CC-BY-SA-3.0 or GFDL], via Wikimedia Commons

Barra Grande
This is a great Brazilian city brimming with fascinating natural beauty located in northeast Brazil. Famous for its vast and gorgeous beaches, the city is an ideal place to live a peaceful life breathing in clean ocean air. People have a traditional way of life here which is distinctly different from the rest of the country.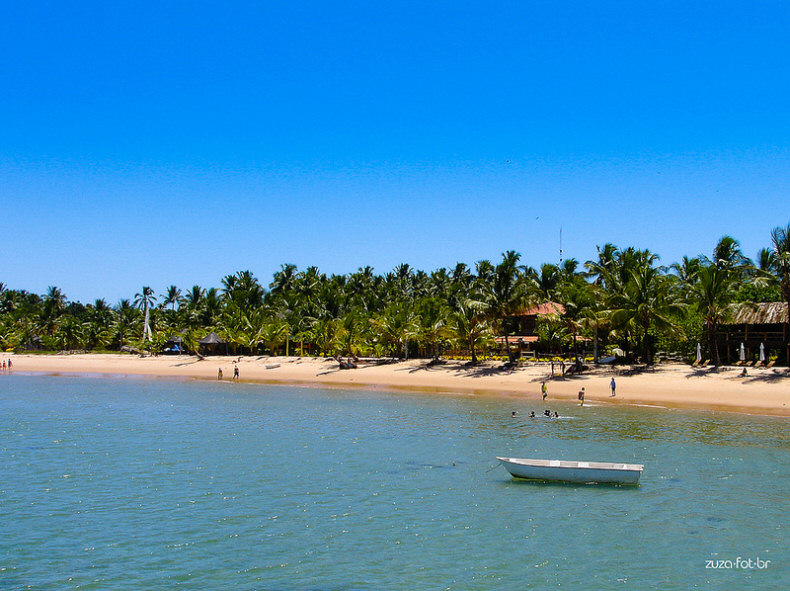 Salvador
Located on the northeast Brazil along a scenic shoreline, it is a great cultural city with historical importance. It is the place where the Portuguese first arrived in 1459 and established settlements. The city has many historic buildings and boats of gorgeous pristine beaches. It is also the place famous for its fascinating mangrove swamps. Over the years, it has turned to one of Brazil's most beautiful and the best tourist resorts. It should be listed among 5 places you should not miss in Brazil.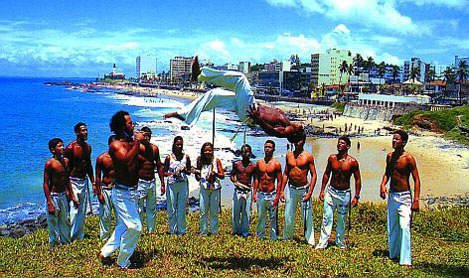 Skyline of Salvador: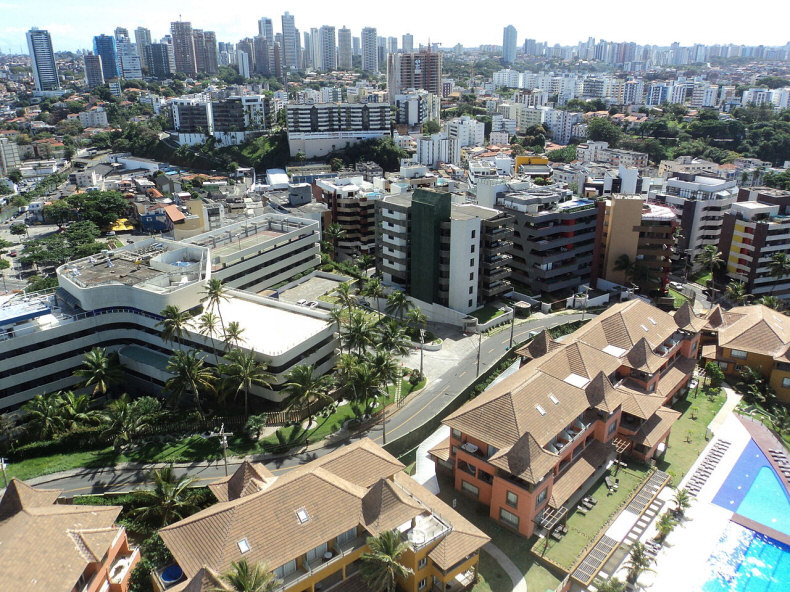 By Hentzer (Own work) [CC-BY-SA-3.0], via Wikimedia Commons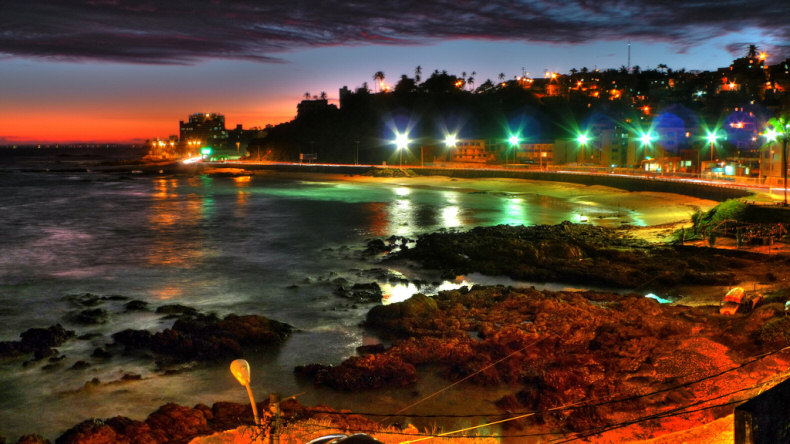 Beautiful places to stay in Salvador: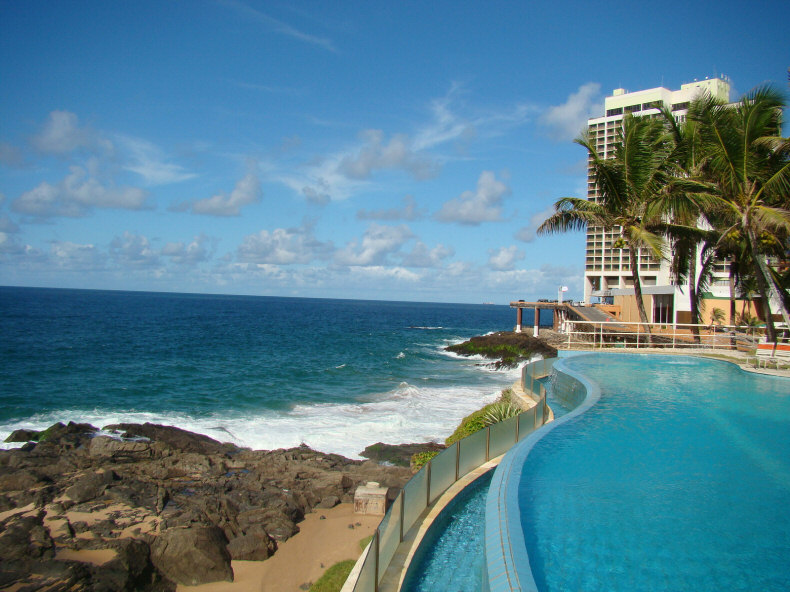 Salvador is surrounded by relaxing beaches, including Porto da Barra, Farol da Barra, Flamengo, Stella Maris, and Itapua.
Porto da Barra beach: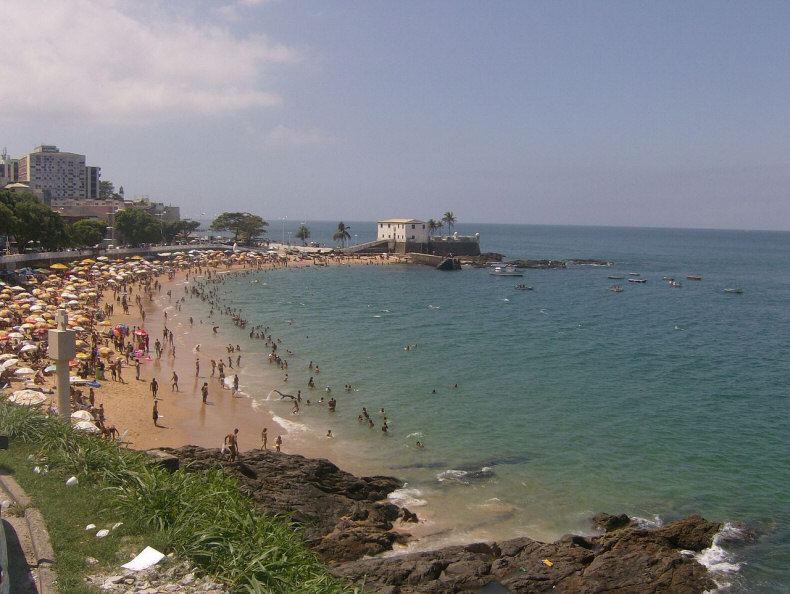 By Luan talk! + Luan fala! (Português: Fotografia tirada por mim.) [GFDL or CC-BY-SA-3.0-2.5-2.0-1.0], via Wikimedia Commons
Farol da Barra Beach: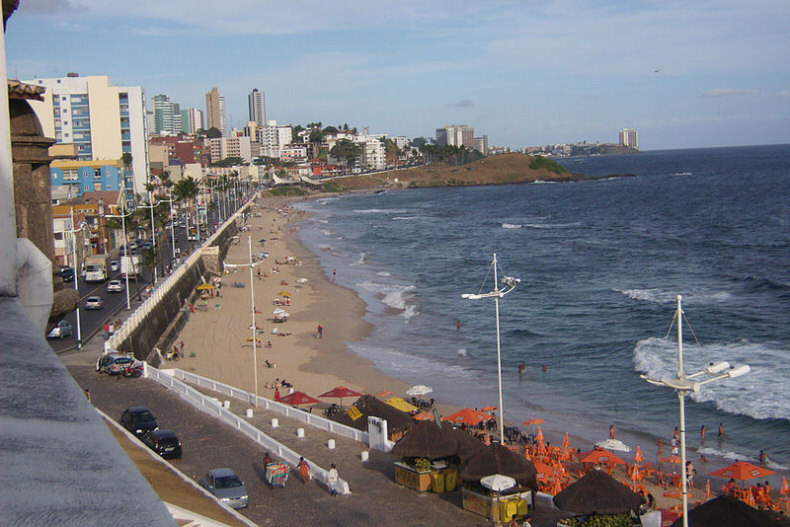 By rob sabino [CC-BY-2.0], via Wikimedia Commons

Manaus
Manaus is the biggest city and capital of Brazilian state of Amazonas. It is a very famous destination for people who love ecotourism due to its proximity to the rain forest. Manaus is located in northern Brazil. This is a city that has great historical importance for Brazil. Its Negra beach is one of the most beautiful beaches in the world that fascinates tourists. For tourists interested in ecotourism it is the best place because of its location next to the Amazon rain forest, which is one of the most spectacular places in the world.
Manaus Brazil, Skyline View: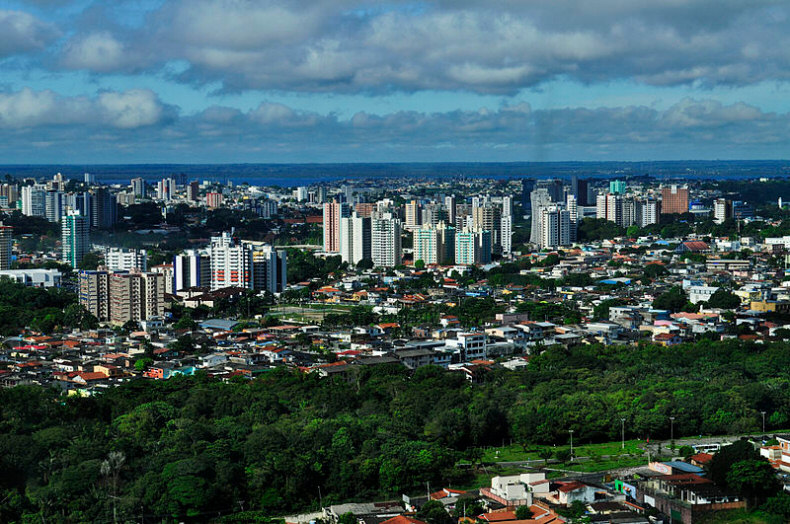 By CIAT (Flickr: Amazon1) [CC-BY-SA-2.0], via Wikimedia Commons
Negra Beach: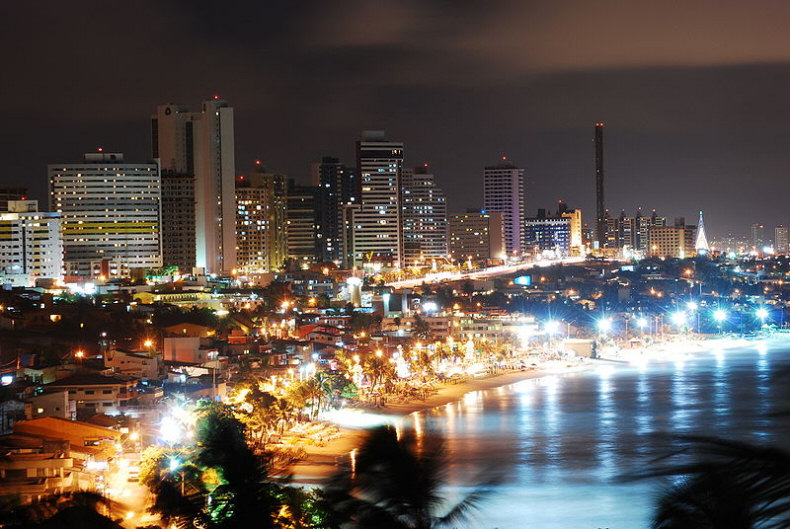 By Beraldo Leal (Flickr) [CC-BY-2.0], via Wikimedia Commons
Manaus Stadium getting read for the World Cup: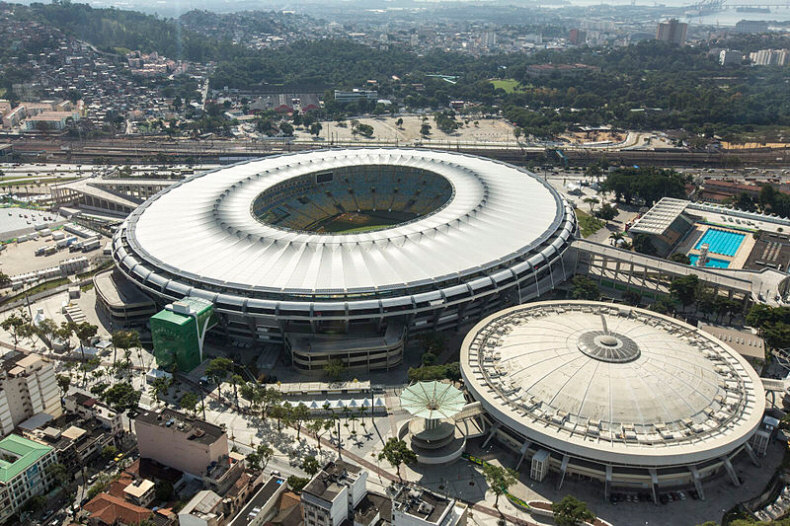 By the Brazilian Government, via Wikimedia Commons
Belem (Belém)
Belem is an exciting city located in the North of Brazil, alongside the Amazon estuary. A bustling port and industrial city, Belem is the gateway to the Amazon. The city has numerous skyscrapers, historical buildings, restaurants, marketplaces, and entertainment centers. Belem also has a very thriving night life. Today the city attracts thousands of tourists every year as its attractions are gaining popularity.
Belem Skyline During Daytime: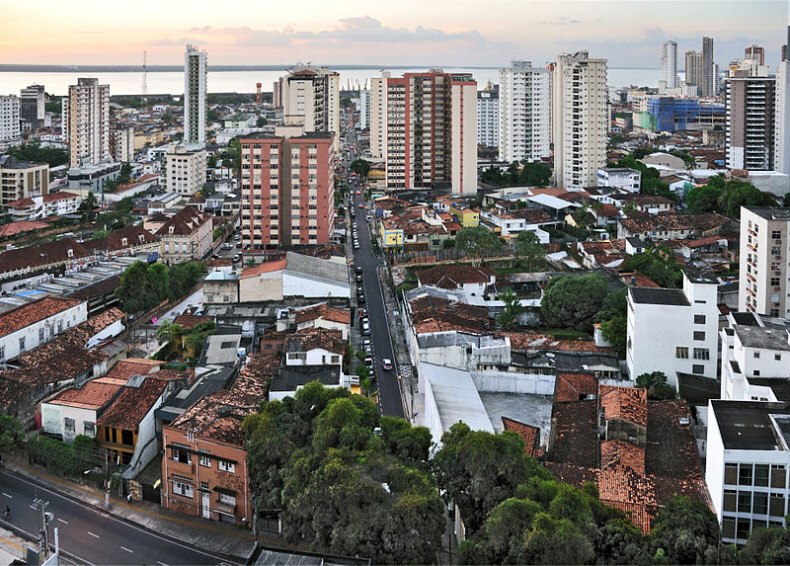 By Cayambe (Own work) [CC-BY-SA-3.0 or GFDL], via Wikimedia Commons
Fine dining in Belem: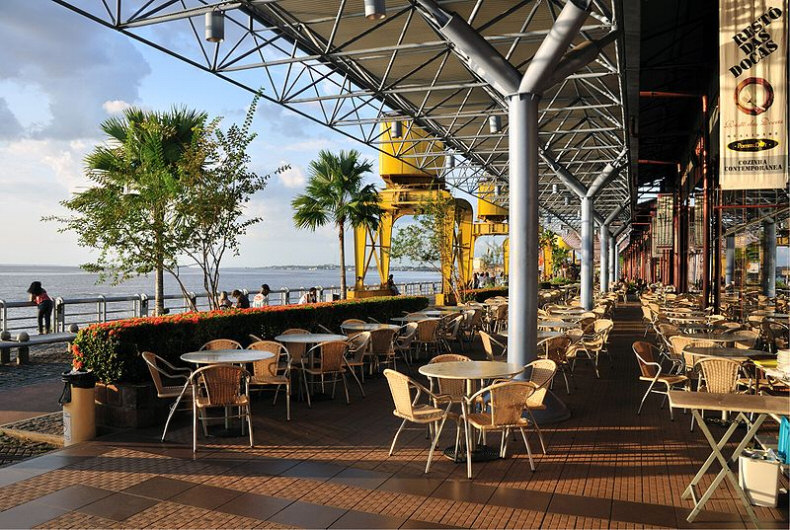 By Cayambe (Own work) [CC-BY-SA-3.0 or GFDL], via Wikimedia Commons

Conclusion
Brazil is one of the coolest countries to visit rich with history, life, beauty, and diversity. People in Brazil are friendly and the cities have a modern and traditional style of architecture. Brazil's larger cities have a mixture of both very modern skyscrapers and slums living right by each other. The cities listed in this article serve as great tourist attractions and surely will not disappoint any experienced traveler.
Vacation Destinations
Top Lists:
Top 15 Interesting Places to Visit in the Bahamas
Top 15 Fun Things to Do in Miami, Florida
Top 15 Fun Things to Do in Chicago
Top 15 Best Unknown Things to do in Las Vegas
Top 15 Fun Things to Do in Hollywood
Top 10 Best Places to Visit in Turkey
The Top 15 Best Things to Do and See in Sydney
Top 10 Things to Do in Edinburgh
Top 10 Things to do on Oʻahu
Top 15 Things to Do in Albuquerque
Top 15 Interesting Places to Visit in Spain
Top 15 Places to Visit in New York City
Top 15 Things to Do in Portland Oregon
Top 15 Things to do in Greece
Top 15 Places to Visit in Houston Texas
Top 15 Interesting & Safe Places to Visit in Mexico
Top 15 Interesting Places to Visit in the Netherlands
Top 15 Interesting Places to Visit in Thailand
Top 15 Interesting Places to Visit in Switzerland
Top 15 Interesting Places to Visit in Portugal
Top 15 Places to Visit in San Francisco
Top 15 Interesting Places to Visit in Shanghai
Top 15 Interesting Places to Visit in Puerto Rico
Top 15 Interesting Places to Visit in Norway
Top 15 Interesting Places to Visit in Las Vegas
Top 15 Interesting Places to Visit in Jamaica
Top 15 Interesting Places to Visit in Croatia
Top 15 Interesting Places to Visit in Belgium
Top 15 Interesting Places to Visit in Bangkok
Top 15 Things to Do in Rio de Janeiro
Top 15 Things to Do in Monaco
Top 15 Interesting Places to Visit in Dubai
Top 15 Interesting Places to Visit in Amsterdam
Top 15 Things to Do in New Zealand
Top 15 Interesting Places to Visit in Paris
Top 15 Interesting Places to Visit in Italy
Top 15 Interesting Places to Visit in Singapore
Top 15 Most Interesting Places to Visit in Berlin
Top 15 Best London Attractions
15 Little Known Facts About New York City
Disney World Articles
Top 15 Disney World Rides for Adults
Top 15 Disney World Rides for Kids
Top 15 Disney World Resorts for Adults
Top 15 Disney World Resorts for Kids
15 Fascinating Facts About Disney World
Top 15 Fun Things to Do at Disney World's Animal Kingdom
Top 15 Fun Things to Do at Disney's Hollywood Studios
Top 15 Fun Things to Do at Disney World's Epcot
Top 15 Fun Things to Do at Disney World's Magic Kingdom

Shorter Top Lists:
Top 10 Tourist Attractions in San Diego
Top 10 Tourist Attractions In India
Top 10 Things to Do In Kansas City
5 Places You Should not Miss in Brazil
Top 5 Things to do in New York City

Informational:
Best Tourist Attractions In Vietnam
Taking in the Sights in Shanghai
Top Tourist Attractions in Perth, Australia
Nice places to visit while in Great Britain
Sampling the Foods at the Night Markets in Taipei
What to do for a Kenya Vacation
Best Attractions in Victoria, B.C.
Photos of the Luxor Hotel in Las Vegas