Top 15 Fun Things to Do at Disney World's Epcot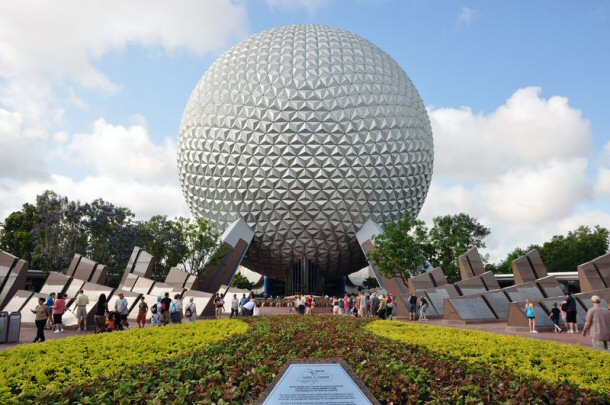 By chensiyuan, via Wikimedia Commons
As you approach Disney World's Epcot Center, you can feel the excitement build. Two of the most impressive things you will ever see begin to present themselves: the magnificent Cinderella castle you are familiar with from the movies and the huge globe for the Epcot Center itself. The globe represents all of the different countries of the world that are represented at this unique park and each has its own section of the park that includes various exciting rides that make each one unique. You and your family will be enthralled with the wonders and activities the park as a whole has to offer you. Don't forget to bring along your appetite because the park is home to many wonderful restaurants and food courts. As with all the other parks, you will have to pick and choose what you do here since there is such a variety of activities to choose from. The following 15 items will help you plan your entire stay at Disney World's Epcot Center.
---
15) Watch Amazing Feats at Spaceship Earth
The giant globe that is seen from far away when approaching Disney is Spaceship Earth. This attraction has information and interactive features the whole family can enjoy. Not only can you learn about the history of the earth but it is possible to learn about the kinds of innovations that are being planned for the future as well. Best of all, when you are finished with your visit to Epcot then you can go back home and keep enjoying your experience by interacting with the information on your computer. It is a great way for you and your family to learn as well as have fun at the same time.
When visiting Spaceship Earth go behind it to see the dancing water fountain and watch the water flow backwards. If you go at night, the walkways leading there will twinkle but this is only one of the many dazzling items on display. You can watch the movie that was made with award-winning actors just for the attraction and you won't hear the movie's unique score anywhere else but here. As with so many of the things at the park, Spaceship Earth should be on your "must-vist" list.
Spaceship Earth, the Icon of Epcot, Illuminated at Night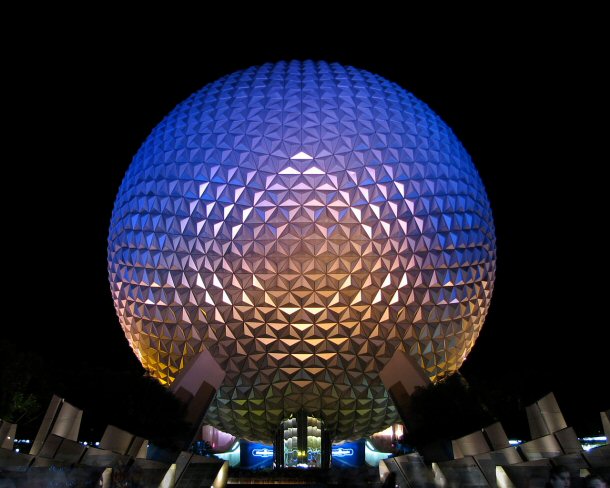 By Benjamin D. Esham, via Wikimedia Commons
---
14) Enjoy Playing in the Magic Water Fountain
Take time to play in the Magic Water Fountain located between the World Showcase and FutureWorld, the fountain is perched on the walkway between these locations. There are a number of fountains that you can enjoy, among the favorite for most people is the jumping water fountain that gives the appearance that the water is jumping from one location to another. The high-powered jet of water is perfectly measured and calibrated so that it will leave the jet and enter a small hole in a different location without a single drop of water being spilled. This does not work as well when there is wind but on a normal day, it is an amazing sight.
The rest of the fountains are more like normal water fountains but they create music based on the rhythm of the water and the way it hits the pools under the jets. Several people will stop and watch all of the water shooting from one location to another. Be ready to catch the images on camera or with a video camera because this is something you will not see anywhere else.
The Magic Water Fountain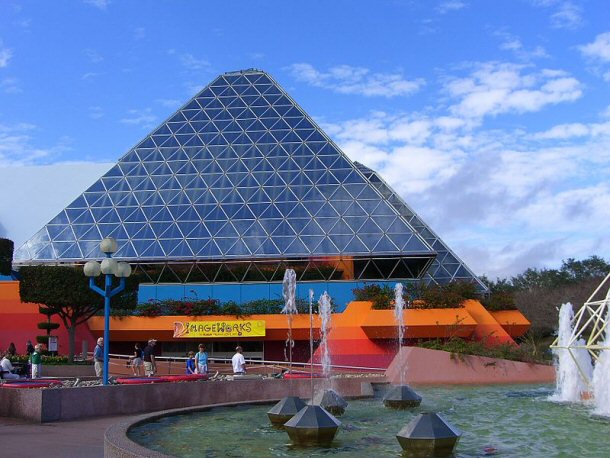 By Reywas92, via Wikimedia Commons
---
13) Taste Something Unique from around the World
Take the family to Club Cool to sample various Coca-Cola products from around the world; this sampling station is set up similarly to the one found inside the World of Coke in Atlanta, GA. While many of the flavors are just variations of the flavors you will find in the United States, there are others you will only be able to find in the countries they are unique to. While tasting a different version of Coca-Cola is not all that exciting, you might enjoy a bitter lemon soda from England or one of the exotic fruit flavors from other countries.
Do not expect to be able to walk away from the tasting station with a full cup of your favorite flavor. The drinks are intended for you to simply taste and give you a unique perspective on the flavors that people enjoy throughout the world. It'll be fun to see which members of your family like the different unusual flavors. Just watch out for some of the flavors that are extremely unique as you may not enjoy them as much as you like the sweet flavors that you are used to with American sodas.
Entrance to Club Cool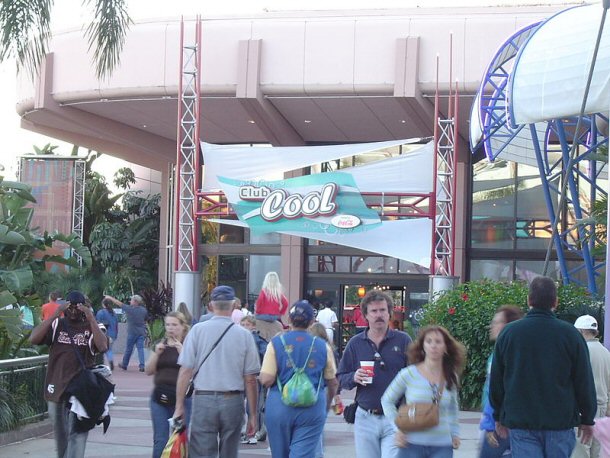 Inside Club Cool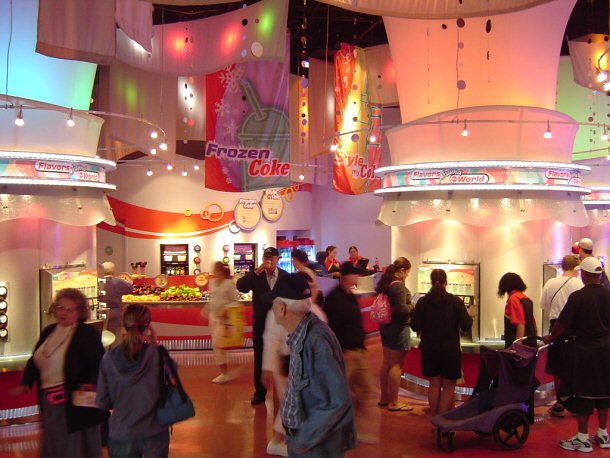 ---
12) Talk with a Fountain and Get a Drink
Quench your thirst at one of the three talking drinking fountains in Walt Disney World's Epcot Center for something completely different to do. These are a lot of fun, it's not every day that you get to interact with a water fountain. Simply walk up to one and the fountain will start talking with you. You can answer questions and hold a small conversation with it, while you are getting a drink. It's entertaining to see how children will interact with this attraction, so let it be a surprise and don't tell them what is about to happen as they approach the fountains. They will simply be amazed and have a blast interacting with the fountain.
Finding the water fountains can be a bit tricky since there are so few of them in such a massive park. You can ask some of the cast members where the fountains are located but not all cast members know where you can find the water fountains. You can find some of them outside the Mouse Gears Shop, behind Innovations West and there is another near the Magic Mountain between FutureWorld and World Showcase. This will give you a fun way to get a drink of water in a hot park like Epcot.
Talking Water Fountain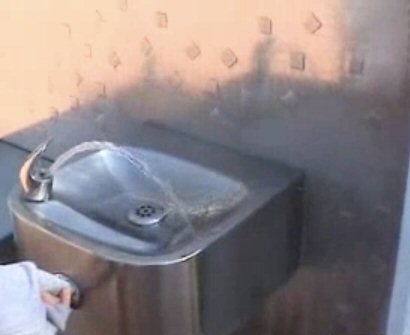 Courtesy of tasel.wordpress.com
---
11) Fulfill Your Need for Speed
Those who have a need for speed should ride the fastest ride in Walt Disney World. Test Track runs at 65 mph using a SIM Car that you have designed before you start the ride. The idea behind the ride is that you are part of the design team at Chevrolet creating a new car that will be tested before it is sent out on the street. Your job, after you design your car, is to buckle up into your SIM Car that has all of the properties that you put into your car. In the test drive, you will be testing to see how efficient the car is, how it handles, how maneuverable it is and what the top speed is.
After you have had fun riding in your test vehicle, you will be able to see the results of your test drive. You will see how your test vehicle scored for all of the criteria mentioned above and you will be able to make a commercial lasting for 15 seconds where you tell the public about your vehicle and why they should buy it. You can then take the car out for a test spin and see how it handles in a virtual test ground. Last, you can choose a backdrop and take a picture of you and your design team with the car you designed as a keepsake of the journey you just experienced.
Test Track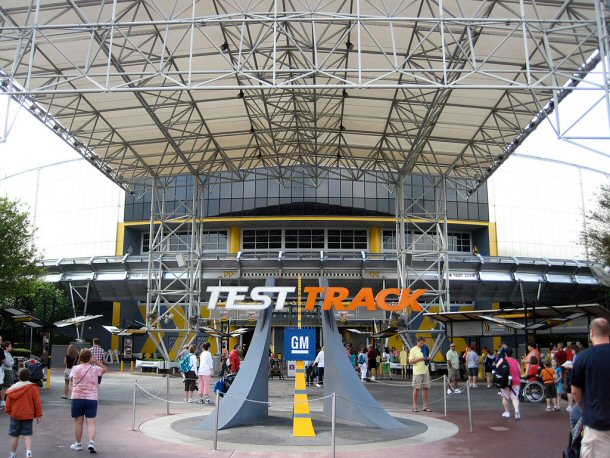 By tfduesing, via Wikimedia Commons
---
---
10) Visit Canada and Enjoy a Rock Band
If you are looking for something to do other than riding another ride then you can visit Canada and watch the band, Off Kilter. This band consists of five members wearing kilts, hence the name, and playing a variety of instruments you may not normally associate with rock and roll, like the violin. You can enjoy the truly Canadian sounds of the rock band as you rest your tired feet. The band is happy to take requests, playing some of the traditional tunes you may have grown up with. When they are not playing the songs you request, they are playing original pieces that they have written.
It is important to remember that this is a live rock band, while the volume will be slightly lower than if you were at any other rock concert, it will still not be very quiet. As such, it is recommended to protect your children's ears when they are in attendance. The use of earplugs might not be a bad idea or simply making sure you don't sit too close to a speaker. The one thing you do not have to worry about at this concert is rowdy fans or lyrics that you do not want your kids listening to, so it is still a great way for the entire family to have a little fun.
Off Kilter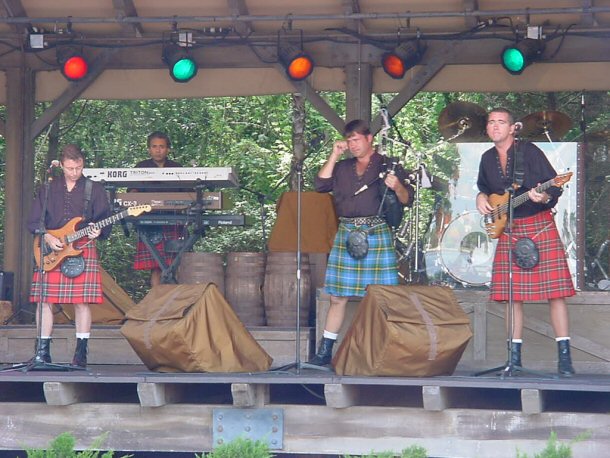 By AreteStock, via Diviantart.com
---
9) Visit Belle's Library in France
If you have a princess in your brood who insists on seeing something to do with Belle then you can head over to France. Here, you will find a library that is dedicated to Belle. Just like the library that was given to Belle by the Beast, this one is absolutely loaded with books. They include most of the fantasy stories from Disney as well as some other stories you can look at and tell your children about. There are some interactive features to the library as well, including some of the gargoyles located inside of the library. These help you feel like you're in a castle that could easily have found in France during the time period in which Disney's "Beauty and the Beast" is set.
Belle's Library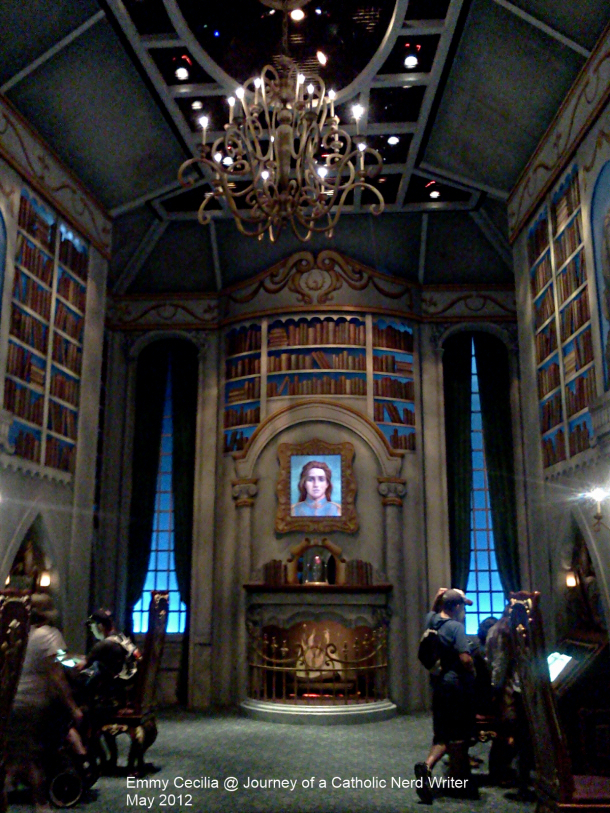 There are other great knick knacks and references to the movie that any true fan will appreciate, even the rose is in attendance. Some of the other images you might notice are stories traditionally from France, which includes "The Hunchback of Notre Dame". There are even some amazing stained glass windows you will be able to enjoy and these windows are similar to the ones you see at the beginning of "Beauty and the Beast".
Belle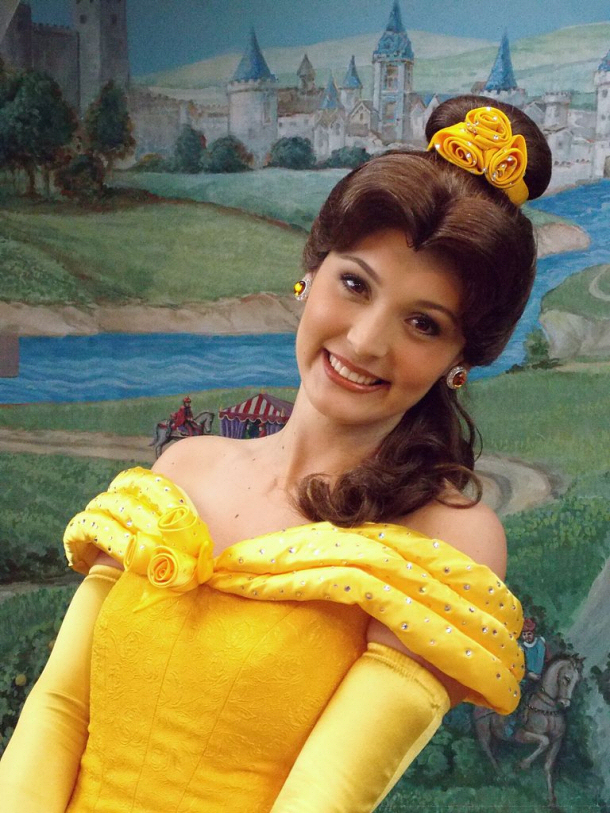 By mydisneyadventures, via Wikimedia Commons
---
8) Get Candy Shaped Like an Animal
Be on the lookout for a woman outside of Japan making candy animals. Her name is Miyuki and she is a candy sculptor. After making the rice candy treats, she will often give them away for free. The animals are made from sweetened rice dough that can be manipulated similarly to taffy. When they are finished, the candy animal is placed in front of a fan to cool and harden. The process is almost magical in how quickly she is able to form the dough into the shapes of animals and then candies them. Your kids will be amazed by how easily she can create these beautiful little animals.
Those who spend some time hanging around will be able to hear Miyuki talking to the audience. She has a very sweet voice that will enchant you as she is making the different animals. It is no wonder that she is one of the first things you see when you visit the Japan pavilion in Epcot's World Showcase. She performs Sunday-Thursday and times can be found in the Epcot Times Guide.
Miyuki, Epcot's Candy Sculptor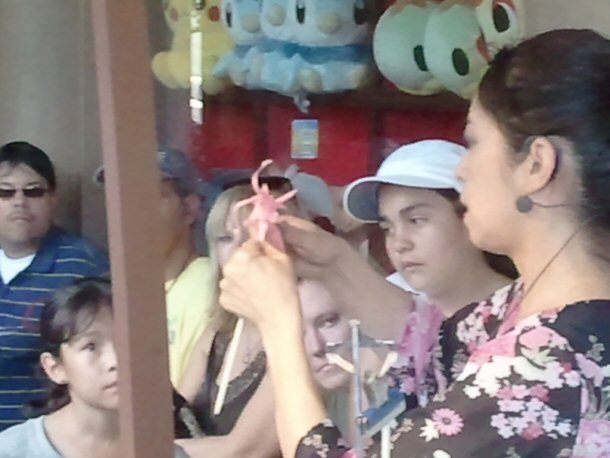 ---
7) Enter a Secret Garden
The secret garden can be found in the UK, it is located beside the Rose and Crown pub on the side near France. All you have to do is follow the path along the side of the pub and you will find the secret garden. There are no characters that are scheduled to stop by and there are no interactive features of the garden. It is simply a very relaxing place to hang out instead of worrying about being in a line or trying to get a picture taken with one of the characters that your kids want to go to. It is best to come here without the kids if possible.
The lagoon is a lovely place, so there are often special and private events scheduled for the garden. Be careful when you try to enter the garden, if there is something blocking the entrance then you may not be able to enjoy it. If there is an event, you can ask a cast member when it will end so you can return at a more opportune time.
Easter Egg hunt in the Secret Garden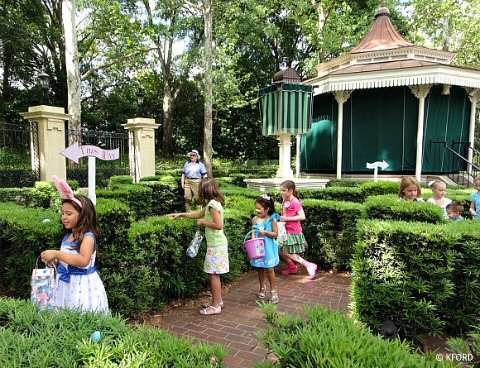 By Kristin Ford, via land.allears.net
---
6) Press the Red Button
Press on the red button found in Italy labeled "press for a surprise". These buttons are located behind the shops in Italy and are a complete shock to many who come across them since this is a less traveled area of Epcot. In fact, even many of the people who go to Disney on a regular basis don't know that these buttons exist. Therefore, pressing the buttons will allow you to get a complete surprise not only for yourself but for anyone else who is walking with you.
What happens when you press the red button, you ask? Contrary to a theory advocated by some of the nuttier visitors, you will not inadvertently launch an attack on Universal Studios. Instead, water will shoot from hidden locations. You never know what location the water will shoot out from, so this will be a complete surprise to you every time you press the button. Since this is not an interactive feature for anyone but you, you will end up completely surprising any passersby. It can be a lot of fun to watch the reaction people have to the water shooting around.
Epcot Italy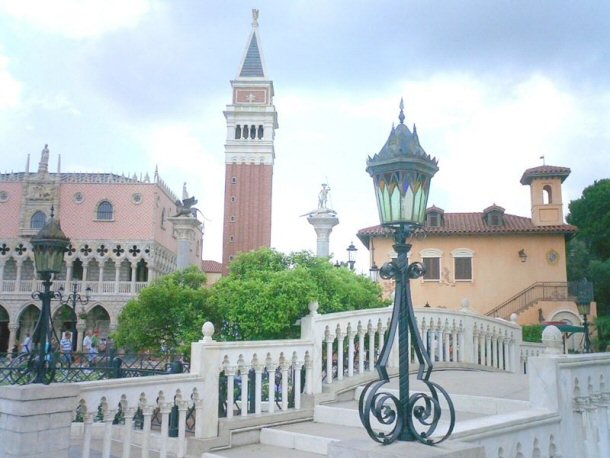 ---
5) Kick Back at the Kidcot Fun Stop
If you are looking for a great way to get a rest while allowing your kids to play then go to one of the "Kidcot Fun Stop" locations, they are located outside the entrance to each country. Here kids can make a mask they wear, using paint, popsicle sticks, paper and glitter. Every station has something a little different, themed to the country they represent. You can encourage your little ones to try to make a mask that will represent the country you are about to enter. It is a great introduction to the different cultures that they are about to experience.
While the kids are enjoying putting together their masks, you can simply relax. Along with making masks, your kids can decorate the free cardboard Duffy the Disney Bear that is provided for your kids. Since the activity area is secure, you can even leave your kids if you want to wander alone as an adult. You don't even have to worry about your kids clothes being ruined because they can wear a smock that is provided to them. This activity is free of charge.
---
4) Check Out Your Genealogy
While in the UK, you can research your family connection to the country at the Heritage House. Cast members use computers to research and pull up the history of your family based on your last name. The research starts with a book and will move to the computer once you have found a little bit of information about your family name. Is your last name not one that comes from England? Not to worry! The information that is included in the book and in the computer is for people from every single country throughout the world. It can be a lot of fun learning about the history of your family and some of the lesser known facts about what made your family what it is today.
While you are inside the genealogy room, you will be able to buy mugs as well as other kinds of gear with your family crest and other heraldic images. You can even have a plaque made that you can hang up at home, it will be a great memory of your trip and it's a meaningful connection to your family's past.
Heritage House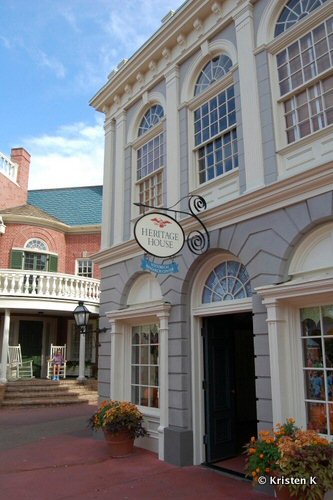 By Kristen K, Via www.wdwforgrownups.com
---
3) Talk with Crush in Turtle Talk
If your kids have been asking you tons of questions about Finding Nemo and life under the sea, you can finally get all of the answers you have been looking for. Simply take them to go and talk with Crush the surfer sea turtle at Turtle Talk, this is one of the most interactive features at the park. Here, it is possible to talk with Crush and ask him questions about anything your kids want to know.
The whole experience starts off with Crush swimming right up to the screen and talking directly to your kids. Crush will address your child by name and answer any questions. Kids are given 15 minutes to interact in the session and ask as many questions as they want to ask. This is one of the attractions that kids can check out as many times as they want to since it will be different every single time they go. The interactive features allow your children to have control over what is going to happen in the show. As long as you have Crush at the underwater microphone, your kids can keep asking questions. Have fun watching the interaction between the two.
Turtle Talk with Crush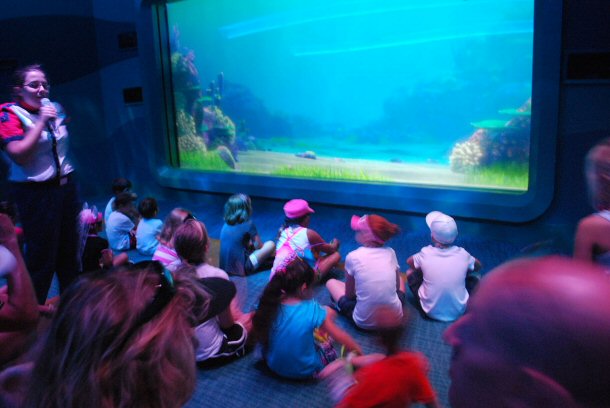 Crush the Turtle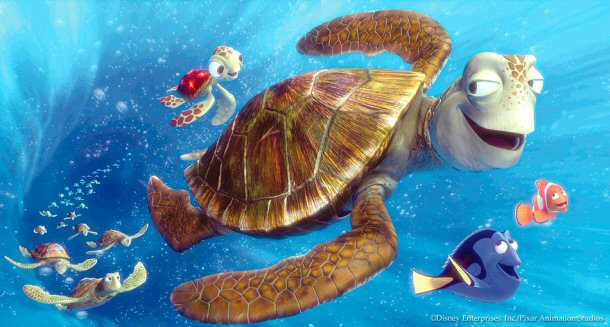 ---
2) Have Lunch with Ratatouille
One of the newest additions to the culinary world is found at Chefs de France, in Epcot's France. At the restaurant, you not only get to enjoy the delicious flavor of French food but you can get the opportunity to eat dinner with Remy, the little chef from the movie Ratatouille. The star of the film makes an appearance four times a day and six days a week. Don't worry, though. A rat won't come running up to the table to introduce himself. Instead, you can engage with Remy when he comes around on a rolling chef's cart.
When Remy comes to the table, it is possible to interact with him and even pose for pictures with him. Remy will say cheese to make sure that you are able to have a picture in which everyone is smiling. The restaurant itself resembles the restaurant in which Ratatouille takes place. Keep in mind that the times in which Remy makes an appearance are highly popular, so you may want to make a reservation and double check to make sure the character you want will be available at the time of your reservation.
---
1) Enjoy the IllumiNations: Reflections of Earth Display
IllumiNations: Reflections of Earth is a spectacular laser show which incorporates fireworks and neon lights all set to music. It is the best way to end the day at Epcot. The show actually has a story to it and contains lots of symbolism. The show begins with a representation of big band music and moves into the sounds of nature. The show moves through the history of the earth from dinosaurs to the present day.
During the lights and fireworks, images are displayed on a large screen and all of this culminates with a massive fireworks display. It is interesting to note that during the show all of the buildings for the various countries represented in Epcot are illuminated in various colored light with the exception of one country, Morocco. This is because the lighting of their buildings is against the religious beliefs held in that country. The entire spectacle is not to be missed, as it's become a trademark of the Disney World experience.
Illuminations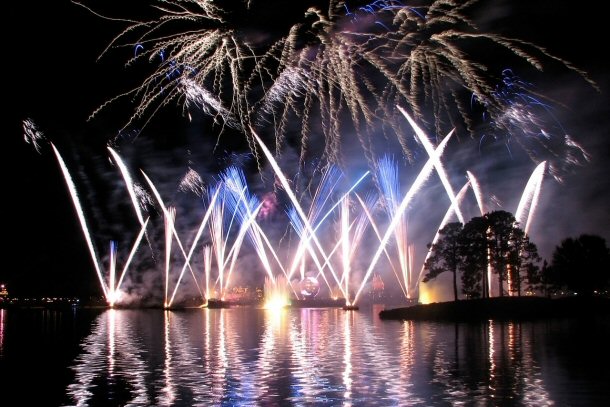 By bdesham , via Wikimedia Commons
---
Conclusion
Any of these choices will be great when you are planning your trip to Disney World's Epcot Center; after all it is one of the most fascinating places in the world to visit. Keep in mind that while these are 15 of the greatest things that you can do while you there, they are just a few of the many wonderful ways in which you can spend your time and entertain yourself as well as your family. You will find so many other great things to do that you will wish you had more time to spend at the park. This is why everyone suggests that you have at least two days to visit all of the different parks that are available. As always, bring your camera because you will want to have lasting memories of all the wonderful and exciting things you did during your stay.
Disney World Articles
Top 15 Disney World Rides for Adults
Top 15 Disney World Rides for Kids
Top 15 Disney World Resorts for Adults
Top 15 Disney World Resorts for Kids
15 Fascinating Facts About Disney World
Top 15 Fun Things to Do at Disney World's Animal Kingdom
Top 15 Fun Things to Do at Disney's Hollywood Studios
Top 15 Fun Things to Do at Disney World's Epcot
Top 15 Fun Things to Do at Disney World's Magic Kingdom
15 Interesting Facts about Walt Disney