Top 15 Fun Things to Do at Disney World's Animal Kingdom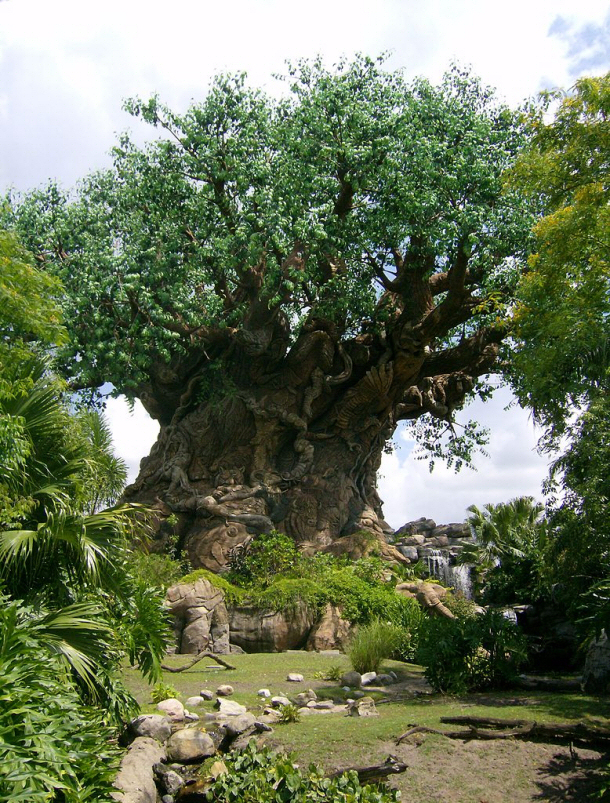 By Clavet, via Wikimedia Commons
Disney World is a place where it seems anything is possible. Rather than just going to a regular theme park where most of the fun is centered around going on different roller coasters, at Disney they never miss an opportunity to make your trip more magical. Places like Animal Kingdom truly come to life, the details that set the Animal Kingdom apart from a normal zoo make you feel like you've been transported to a different world. It's a world you've seen in Disney movies but better because you're there in person instead of just watching it on a screen. While this list is by no means exclusive, here are a few of the things that you simply can't miss when you visit Disney's Animal Kingdom.
---
15) Meet DiVine at the Entrance
Start off your fun experience and arrive at the park early. Walk by the bushes in the landscaping near the entrance to the park and you will be able to find something or rather, someone interesting. Here you can seek out the character "DiVine"; she blends in with her surroundings wrapped in leaves and stands on stilts while hiding in the bushes. She comes out to greet guests periodically or when she is spotted by visitors.
Once she knows you've seen her, she will come out to interact with the crowd while dancing and moving about. Many will be amazed by her ability to seemingly hover over the ground by using stilts for her arms as well as for her legs. Though she seems hard to miss when she's out on the sidewalk, when she's under cover she's nearly invisible. This makes it easy to pass her by all unknowing if you're not paying attention, so when you enter the park make sure to keep your eyes peeled to encounter this massive, delightful character.
DiVine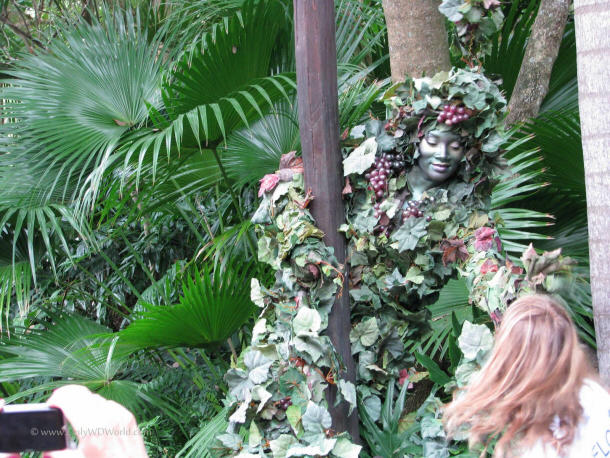 Courtesy of www.onlywdworld.com
---
14) Get a Unique Photo When You Show Up Early
If you are looking to get some really great photos while you are at Animal Kingdom then enter the park 15 minutes prior to the park opening, you can go through the turnstiles in the area where the Tree of Life is located. At this time characters appear and invite you into the park. This is a fun way to start your day off and make for some great photo as well as autograph opportunities with the characters before the park becomes crowded. Normally, you would have to find these characters throughout the park at random times of the day and you may end up missing them.
Having all of these characters in one place is a unique chance for visitors to interact with their favorites. Normally, such open access is only available if you are willing to pay extra to go to one of the dinners or other meals with the cast. Take the opportunity to get the whole family in a picture with your favorite characters and make it the perfect way to start off the day. For an extra special moment, go in the middle of the week when there tends to be fewer people looking to get into the park and even fewer trying to get in before the park opens. You'll feel like Disney royalty as you visit with these beloved characters.
Photo with Characters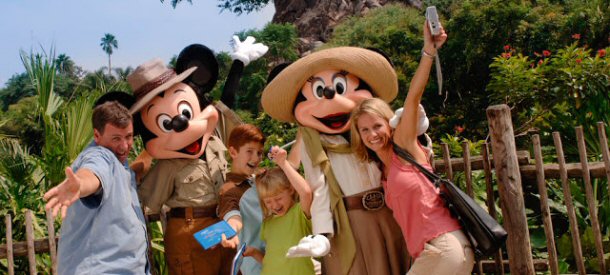 ---
13) Have Fun at Mickey's Jammin' Jungle Parade
If there is one thing Disney World is known for, it is putting on some of the best parades you will see anywhere. Pulling out all the stops is a Disney trademark in just about everything but it is even more pronounced when it comes to their many different parades. In the Jammin' Jungle Parade everything is jungle themed, as if the whole cast is going on safari. Watch as the crew walks by and waves to the crowd from exquisitely colored vehicles, wearing some truly amazing looking outfits. Just make sure to get to the parade route early to secure a place in front. As soon as the streets get barred off, you may not have the chance to get up close.
Take as many pictures as you want of the performers on the parade route, but do not ask to get a picture with anyone. All of the performers are more than willing to interact with you, but they are not supposed to stop for photos. After all, there are many other people on the parade route who would love to get a photo just as much as you would. The parade happens at multiple times during the day, so check the schedule to make sure you are in place when the fun begins.
---
12) Visit the "It's Tough to Be a Bug" Attraction
One of the attractions you must visit while you are at Disney's Animal Kingdom is "It's Tough to be a Bug". It's based on A Bug's Life and is intended to be an addition to the world that was created in the movie. First, you will watch a nine-minute 3-D film that makes you feel as if you are a part of the story rather than just watching it. In addition to the film, you will enjoy a live show that makes the movie come to life even more for parents and children alike.
While there, take time to notice something many visitors overlook. When the announcement is made for the honorary bugs to stay seated so the beetles, maggots and cockroaches can exit safely, look at the ceiling. Here you will see a lighted "swarm" headed towards the exits and the exits will be lit by fireflies. It is a very cool way to light the way for the "bugs" that need to get out of the theater safely. You can watch but don't use any flash photography because it will ruin the effect for the rest of the people in attendance.
It's Tough To Be A Bug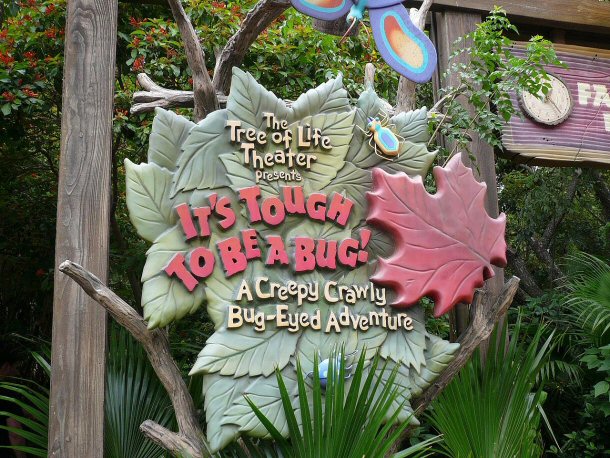 ---
11) Find Some Fun When Leaving "It's Tough to Be a Bug"
When it is your turn to leave "It's Tough to be a Bug", make sure you exit to the left instead of the right. This exit is used less and offers some lesser known fun. The majority of the crowd will go with their instincts or just go wherever everyone else is going. If you know where to go, you will see something that most people will miss. It is one of the secrets that those who have been going to the Disney resorts for years know about but do not share much because then they will not enjoy the experience as much.
When you go out the left exit, it leads you through the Tree of Life Gardens and guests who use this exit often have great animal encounters here. There are animatronic bugs that will interact with you while you are leaving the performance. Make sure to walk slowly, so you will have the opportunity to meet as many of these bugs as possible.
Tree of Life Garden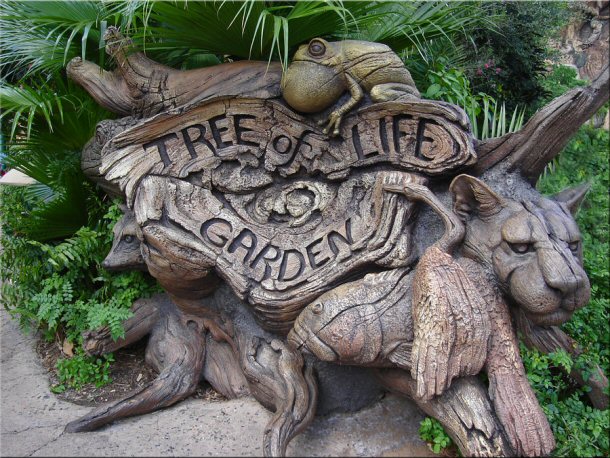 Courtesy of www.deviantart.com
---
---
10) Look for Pluto Fishing at Camp Minnie-Mickey
Go to Camp Minnie-Mickey then look for Mickey and Pluto fishing in the stream located there. These two will relax while fishing in the pond. The best way to see the two is while you are crossing the bridge close to the camp, they normally appear on the bank of the stream. Mickey likes to sit down while fishing and Pluto strikes a more leisurely pose by lying down to fish. You may not get the opportunity to actually see them catch anything but if you listen closely then you can hear them singing a song about fishing and why they love it.
Pluto, Mickey and Goofy Fishing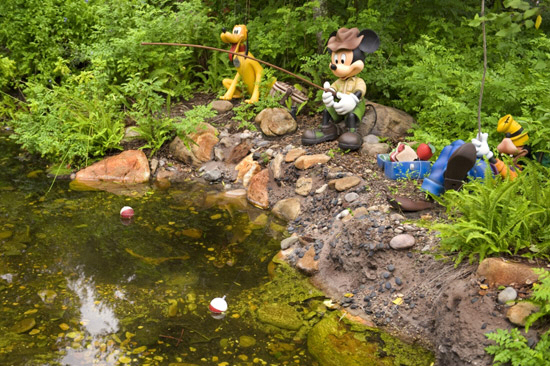 Courtesy of Chip & Company
Be sure to snap a picture of the two fishing when you spot them as you have found something that not everyone that visits the Animal Kingdom gets to see. Some have even seen Donald Duck making an appearance at the other side of the stream trying to catch something from the stream. It is fun to see these characters dressed up and with all of their fishing gear ready to catch a big fish or at least tell the tale about how they got the biggest fish in the stream. Even though you may want to spend a lot of time watching to see what might happen, let others get in behind you so they can see what is going on as well.
---
9) Attend the Festival of the Lion King
If you are ready to sit down and take in a show, you are in luck; the Festival of the Lion King is here to entertain you. You will enjoy watching performers show off their skills in all manner of acts. Costumes are brilliantly made to make each performer either seem like an animal or like a character you might find in Africa, which is where all of the action is supposed to be taking place. The show starts with a welcome surrounded by the sounds of the jungle, then you are invited to make animal noises as part of the performance.
Acrobats and dancers mix with puppets throughout the performance. There is even a bird ballet the kids will love watching, the ballet is set to the music of "Can You Feel the Love Tonight?" and it's a beautiful way to relax amid the bustle of the park. The entire performance is finished off with a mighty singing of "The Circle of Life" with everyone in the crowd getting involved in the singing of the song.
Festival of the Lion King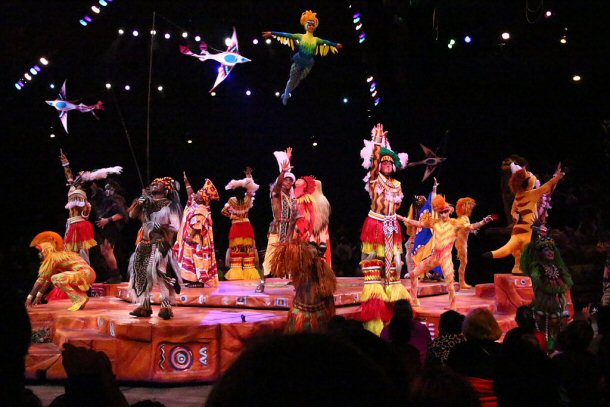 By Loadmaster, via Wikimedia Commons
---
8) Ride Kilimanjaro Safari Throughout the Day
If you are looking to get the feeling of a real safari, you should jump on the Kilimanjaro Safari. This is a massive bus that has been outfitted to be just like the kind of bus you might ride on if you were to be on safari in Africa. The bus will take you throughout the areas where animals are allowed to roam free, it's the closest you can come to the real thing besides going to Africa and riding through the wilderness. The only difference is that on this safari, you will have a much better chance of seeing the animals.
What people don't realize is that you can ride the Kilimanjaro Safari more than one time throughout different parts of the day and get a different experience each time. The first time allows you to get your bearings and take in the overall view. The second time, focus on the things you missed the first time. Going at different times of day offers you a new experience because not all the animals can be seen at each time, as each animal has its own schedule and habitat. By going more than once, you have a better chance at catching a glimpse of an elusive animal you might miss on another round. If you go at least three times at different times of the day, chances are you'll get to see everything.
---
7) Visit Bone Yard While in DinoLand USA
While in the DinoLand USA area of the park, be sure to visit the Bone Yard. Here you will notice a jeep behind a wall of fossils. If you go up the wall of fossils and hit them, you will be delighted with the musical sounds which come from the fossils. Kids can have a lot of fun playing here and discovering fun facts about dinosaurs. This is intended for kids that are at least 10 years old but all kids are welcome to learn about the bones and watch the action. Older kids will have the opportunity to work like a real paleontologist, making discoveries about the prehistoric world.
When not learning about the dinosaurs or working like a paleontologist, kids can simply be kids. This is an oversized playground in which kids can slide down one of the twisting slides or explore the different caves that are available. Like all Disney parks, this attraction pays amazing attention to detail that reveals small, fun things to the sharp eyed viewer. Never take the park for granted, like DiVine earlier on this list, the foliage often hides fun secrets. If the weather is especially hot, there is a shaded dig site that has fans that can help you to cool off.
The Boneyard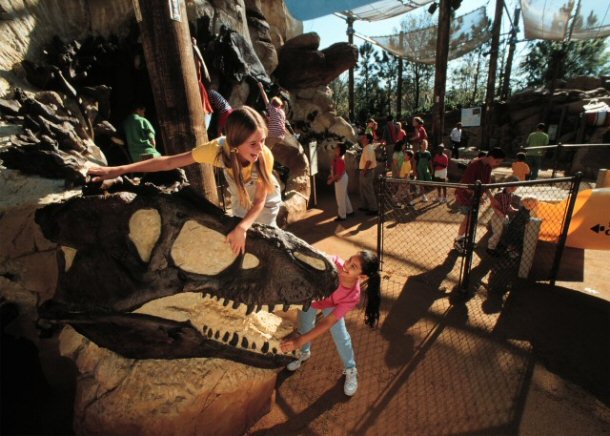 ---
6) Grab a Bite at Pizzafari Restaurant
After walking around the park all morning, you'll be hungry for something good to eat. The Pizzafari restaurant is a counter service style eatery that offers pizza and sandwiches. Like anything in Disney, it's never just one thing. Pizzafari is more than a restaurant, it's a fun place to explore as well. Once you and the kids have eaten your lunch, they can play throughout the restaurant. Here you can explore the six elaborately decorated rooms, which make up the venue. You can spend time making unique discoveries in rooms that are designed to look like different parts of Africa and admire the elaborate paintings along the walls.
---
5) Walk the Bridge Between Camp Minnie-Mickey and Discovery Island
Another unexpected delight at the Animal Kingdom can be found when you walk the bridge between Camp Minnie-Mickey and Discovery Island. The stream that goes underneath the bridge comes from a truly amazing source, take your time to follow the water's route upstream and you'll be rewarded with a view of two waterfalls. One is shaped like a dragon, while the other is a stegosaurus dinosaur. The rocks of each waterfall make up the illusion that changes depending on the angle at which you look. If you are looking to catch some photos of these waterfalls, it is recommended to show up as early as possible. This is a popular photo spot for people who have noticed the waterfalls in the past, so the area can get crowded. If you are not able to get there early, you may not be able to get a clear shot of the waterfalls without other people in the picture.
Dragon Waterfall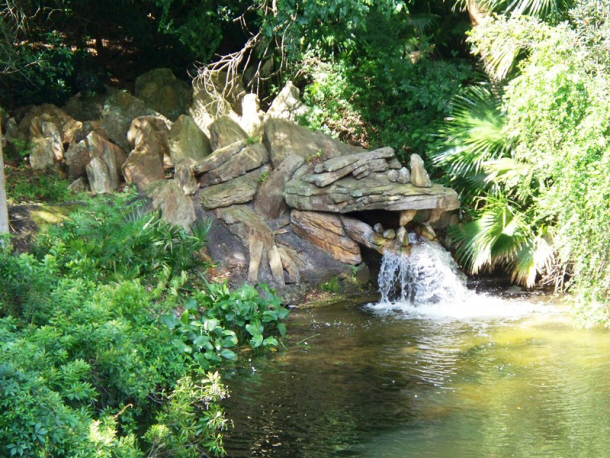 ---
4) Take a Walk through the Discovery Island Trails
Take the time to walk through the Discovery Island Trails to find some amazing views you will not get to see anywhere else in the park. While this is designed to be a relaxing walk, you will surely enjoy some of the rare animal sightings you will see here. There is enough room for everyone to walk along the wide paths available to you. Best of all, you get to move at your own pace. You will not have to rush to catch a shot unless you feel you are ready to move on.
You can also enjoy hanging out around the Tree of Life, this is the centerpiece for the park and is more than just a tree. Take a close look at the tree itself; you will find different animal carvings etched into the tree on all sides. In all, there are 300 animal carvings to discover. Find your favorites and take some pictures.
---
3) Help Find the Three Nephews
As you continue to stroll through Camp Minnie-Mickey, take some time to find Daisy and Donald's nephews: Huey, Dewey and Louie. They can be found hiking together along the trails and they will happily stop to take photos with those who spot them on their journey. They can even be seen earlier, around the time and place you found Mickey and Pluto fishing by the bridge. If you spot them, feel free to go up and talk with them. They will gladly interact with you and take pictures. You may even get to help them find their way, as they'll ask you to lend a hand if they're "lost".
Make sure when you arrive that you are willing to hike around a little while. Even though these sightings are fairly common, people have been known to go the entire day without seeing the nephews or Minnie at the camp. Stick around long enough and you will be among those with a great picture to take home.
Donald Duck at Camp Minnie Mickey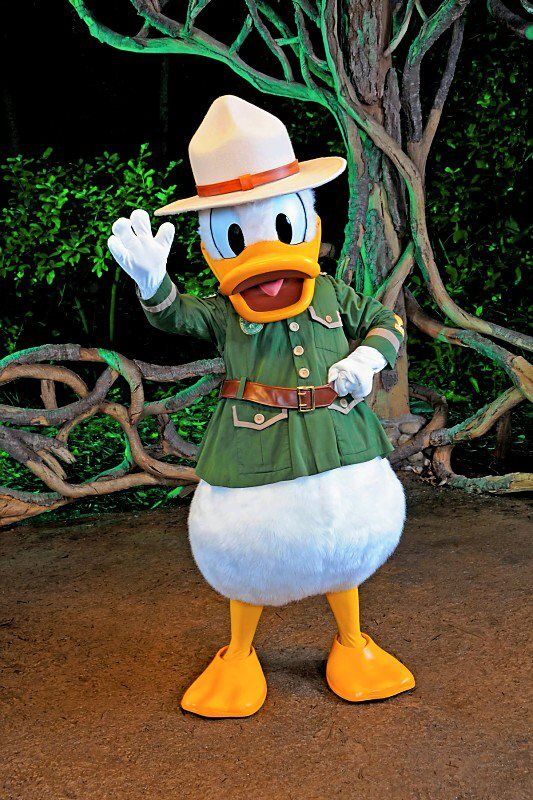 Courtesy of www.smallworldvacations.com
---
2) See the Lions on Their Rocks
One of the main attractions at Disney's Animal Kingdom is the animals and among them the most popular are the lions. These majestic creatures sun themselves on the rocks in the warm weather, just as though you're watching the Lion King movie. Kids love to see "the real Simba" patrolling his domain. The warmer the day, the happier the lions are, so do try to visit this area during hotter days. Interestingly, the rocks on which the lions climb are artificially cooled, making them more prone to sitting out in the sun. This provides more chances to see the lions than there would be if the rocks were simply ordinary rocks. The warmer weather also tends to keep crowds away, this is because many people are of the belief that this is a bad time of day to view the animals. Therefore, going during these times means your group can have a more enjoyable and less crowded experience seeing some the great creatures of Africa.
---
1) Expedition Everest – Legend of the Forbidden Mountain
Perhaps one of the only things that you absolutely have to see while you are at Disney's Animal Kingdom is Expedition Everest, this is themed to look as if you are on a trek to climb to Mount Everest with a group of hikers. While this is technically a ride, you will feel as if you are doing far more than just going on another roller coaster. Halfway through, the ride stops abruptly because there is a broken, twisted track up ahead. Suddenly, the train starts hurtling backwards into the dark tunnels you just came through. It's a rollicking, crazy adventure with many twists and turns that are not for the faint of heart.
A word of caution: make sure you are prepared for this ride. Many people will try to bring children with them but young children can easily become scared at the intensity of the ride. There are many parts of the adventure that feature loud noises, this can be quite scary for those who may not have the ability to process everything that they are seeing. The cramped quarters are one of the things that bother both kids and adults alike, so be careful if you have a problem with this. But if you are okay with those things then get ready to see if Yeti might be real or whether this is just another of the legends to come out of the lore of the famed mountain called Everest.
Expedition Everest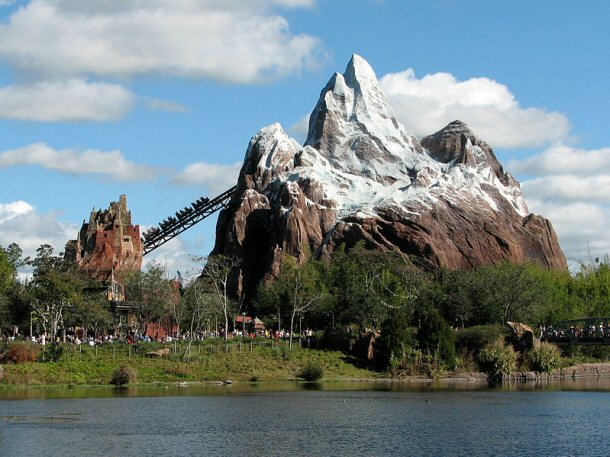 by Benjamin D. Esham
---
Conclusion
These are just a few of the amazing ways that you can spend your time at Disney's Animal Kingdom. If you've ever wanted to go on a safari but couldn't afford to go to Africa, you'll find your adventure much closer to home. You can meet your favorite Disney characters and even help them out. Catch a delicious lunch and hike some relaxing trails. Explore the whole park to find the tiny details that make the experience into something magical, an addition worthy of the Magic Kingdom. While you are going from one of these destinations to the next, be sure to make your own discoveries along the way. Make sure that you plan to spend at least a full day while you are here and if you can plan multiple days, it will assure that you will not miss anything there is to see. With so much to discover around every corner, you will feel as if you just got back from an African safari when you return home.
Disney World Articles
Top 15 Disney World Rides for Adults
Top 15 Disney World Rides for Kids
Top 15 Disney World Resorts for Adults
Top 15 Disney World Resorts for Kids
15 Fascinating Facts About Disney World
Top 15 Fun Things to Do at Disney World's Animal Kingdom
Top 15 Fun Things to Do at Disney's Hollywood Studios
Top 15 Fun Things to Do at Disney World's Epcot
Top 15 Fun Things to Do at Disney World's Magic Kingdom
15 Interesting Facts about Walt Disney