Top 15 Interesting Places to Visit in Jamaica
Jamaica is one of the most well traveled destinations on the planet. It's on countless bucket lists and seems to make almost everyone's top ten list for places to visit. People go to Jamaica for a number of reasons, from destination weddings and honeymoons to spring breakers and other co-ed activities; Jamaica is their place of choice.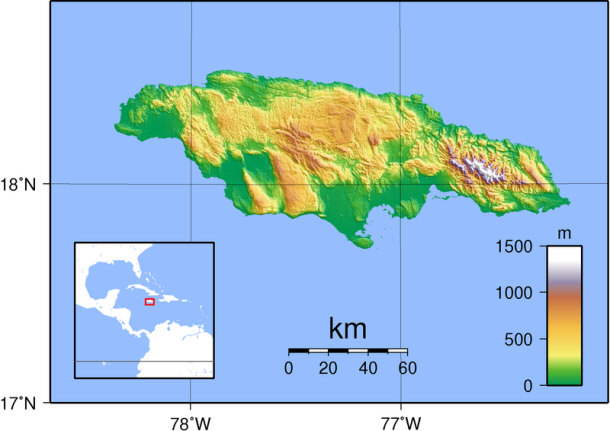 By Sadalmelik (Own work) [GFDL or CC-BY-SA-3.0-2.5-2.0-1.0], via Wikimedia Commons
Jamaica's government understands that tourism is one of its top commodities and as a result there is no shortage of things to do. It's no wonder that when you're trying to plan your Jamaican vacation you may be confused about what you should be focused on. Do you visit the scenic waterfalls? What about checking out the miles of beaches? Maybe you'd like to check out the museums instead?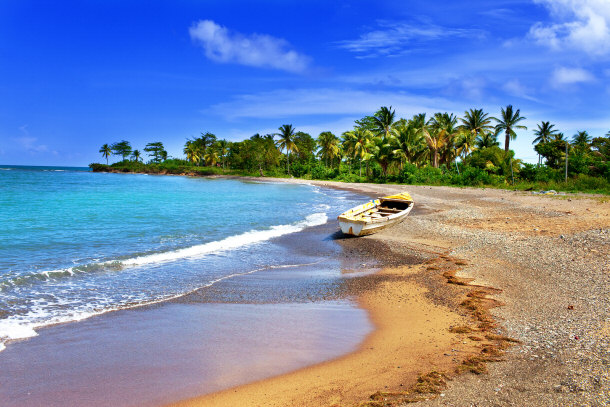 We advise that you check out a variety of places while not trying to stuff your vacation too full of plans. There is no way that you will be able to see all that Jamaica has to offer in one trip. Remember, you're on vacation, you should relax. Below we collected our favorite 15 places to visit in Jamaica, pick and choose a few of them and plan your own getaway.
---
15) Seven Mile Beach
Seven Mile Beach is twenty acres of paradise. The tropical greenery is scented by the sea and jasmine, giving this place a dream-like quality that draws people from all over the world. Even on days where the sky is gray and clouded, the calming atmosphere brings people in droves. The atmosphere invites you to simply lie on the beach, enjoy the setting and get some rest. It's little wonder that Seven Mile Beach is home to a famous Negril family resort. This resort hosts relaxed, luxury eating and boasts that you can enjoy five star meals in your bare feet.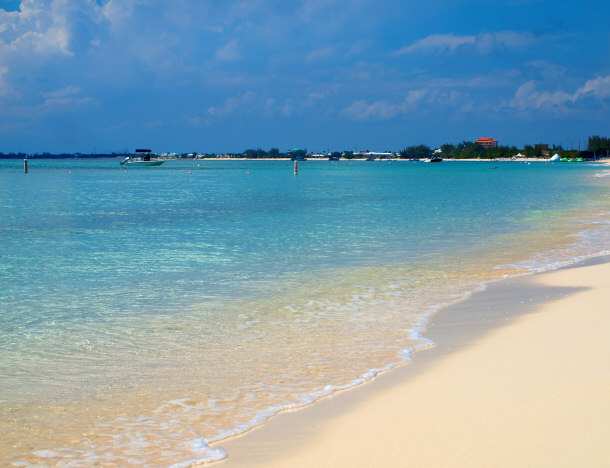 After a day of relaxing on the pristine beaches and letting the heady aroma of flowers calm your nerves you can take in one of the weekly beach parties. The nightlife on Seven Mile Beach is a one of a kind experience. The beaches are lit and set up so that you don't lose the beauty of the beach but still experience a dance party that is on par with any of the best clubs in the area. In short, if you're into just enjoying a full experience and don't have a lot of travel in mind, Seven Mile Beach is a one stop location.
---
14) Institute of Jamaica
The Institute of Jamaica is an institution that oversees a wide variety of cultural institutions that specialize in a huge spectrum of disciplines, such as the National Museum Jamaica, which exhibits the permanent collection, the ACIJ/JMB to highlight and explore the influence of African presence on Jamaica and Caribbean. There is also the Junior Centre which encourage children's potential through visual and performing arts referencing Jamaican culture, as well as the National Gallery which strives to acquire uniquely Jamaican art for public exhibition. Jamaica is a bastion of culture that boasts a wide variety of options to explore. Whether you prefer contemporary art or science, the Institute of Jamaica covers everything.
Institute of Jamaica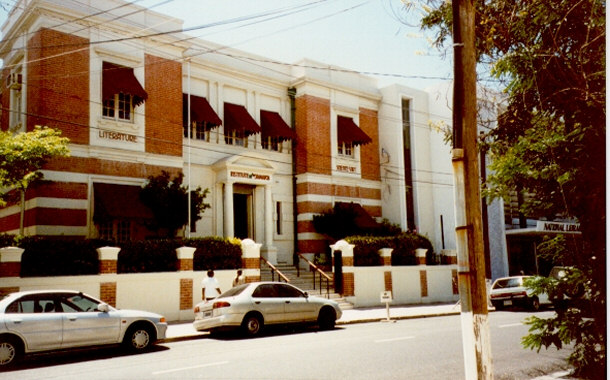 Courtesy of jamaicanfamilysearch.com
Pay a visit to the current exhibitions hosted at their various sites, exploring everything from African culture's impact on the country to the contemporary art scene that's a burgeoning force in the Jamaican art scene. Whether your interests lie in the natural flora and fauna of the country or cutting edge art exhibitions, the Institute of Jamaica is a comprehensive offering as a leader of national culture and opportunities. Before going, don't forget to go to their website and check out the current exhibitions. The Institute offers a rich variety of current events and programming, and it's all summarized on their website with a good list of contact information. If you're interested in Jamaican culture, this is the place to visit!
---
13) Rhodes Hall Plantation
The Rhodes Hall Plantation is oriented on a 500-acre property important to Jamaican history and located under ten miles from the historic city of Negril. Like most of the plantations of its era, Rhodes Hall attracts history buffs and ghost hunters alike. Each is eager to enjoy the splendor of the location along with hopes of finding new and interesting features that previous visitors may have missed. It's one of those historical locations that people make it a special point to visit, even if they are not staying there.
Rhodes Hall Plantation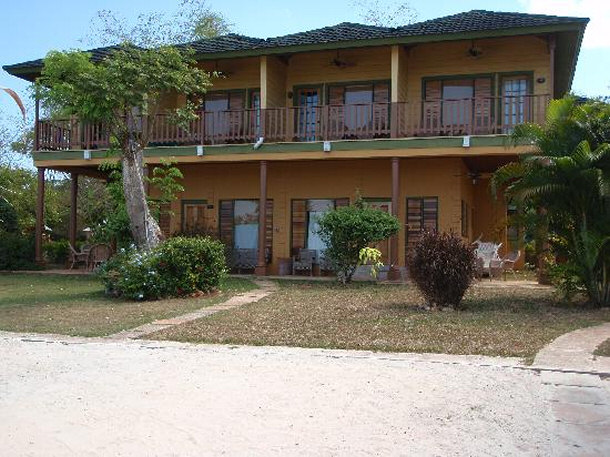 Courtesy of tripadvisor.com
Bordering the Caribbean Sea, the site boasts adjacency to a bay with a reef and untouched, private beaches. Various activities are encouraged, such as snorkeling and scuba diving among the coral reef, exploring swamps and the homes of crocodiles, and observing other wildlife you won't see anywhere else in the world. Also prevalent is the display of various Jamaican flora and fauna native only to the island. Explore the native sites such as underwater caves or riding native horses along the incomparable beaches. If you're looking for a vacation where you can experience expanses of natural, untempered beach property with affordable prices, a wide offering of culture of all different types and beautiful, exotic scenes, look no further. Rhodes Hall Plantation is a great place to start.
---
12) Three Palms Ocean Course
Would you like a ghost story to go with your game of golf? Three Palms offers that in spades. The last in a series of courses, Three Palms is connected with one of Jamaica's famous local legends. The course is part of a trio of locations all named after the famous White Witch, Annie Palmer. Legend has it that she was a black widow of woman. It continues to say that she married men for money, but tired of them and killed all three of her husbands in turn. To hide her crimes, she buried them under three trees, hence this course's name: Three Palms. Even if ghost stories aren't your thing, you have to be able to appreciate beauty when you see it.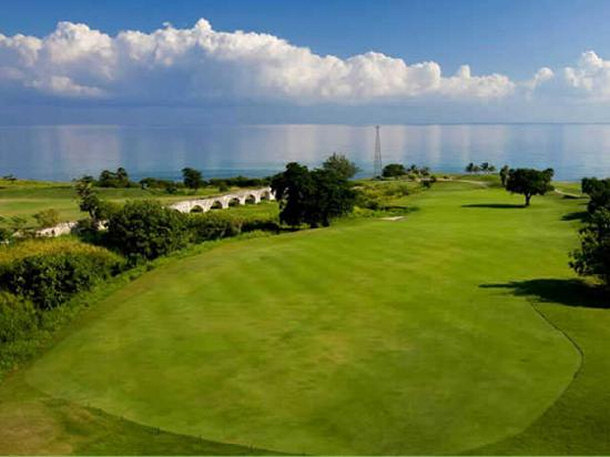 Courtesy of tripadvisor.com
The rolling grass and breathtaking view make this course a spectacle even to those who aren't familiar with the game. Those who are will be interested in the many difficult challenges that this course provides. The course designer worked tirelessly to make sure that this location not only was up to the challenges of its sister courses, but that it offered a truly unique experience. The holes all have names that reflect the dark history of the area, but the signature hole is called Majestic Blue. It's a par four and is considered the most difficult hole on the course.
---
11) Good Hope Plantation
Good Hope Plantation is situated on a vast estate of 2,000 acres. This massive retreat has a few different styles of houses to stay at, and all of them offer a one of a kind experience. If you're looking to stay somewhere that will make you feel like royalty look no further, the Good Hope Plantation is your stop. An 18th Century style plantation, Good Hope boasts breathtaking views of the Queen of Spain Valley and Cockpit Mountains. You can choose from a variety of different locations to stay at, each one has its own specialized touch.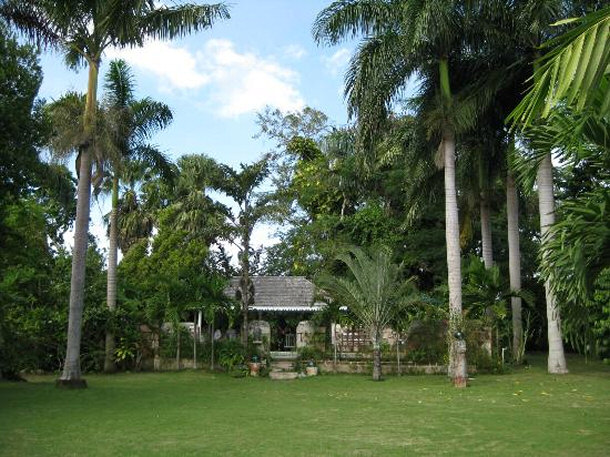 Courtesy of tripadvisor.com
The Great House was once the main house of the plantation. The impressive structure now has 10 different bedrooms all decorated to period. There is also a gate house available along with other connected buildings that used to house the vast workforce that maintained the plantation. If that's not your style you can always look into getting one of the cottages that dot the property, or try one of the villas. These three bedroom villas are perfect for a family vacation or a trip with three couples. Plenty of room will assure that you are not cramped and you will be able to enjoy the same sights as the guests who stay at any of the other locations. Their website explains the rates and booking available and also gives you an assortment of beautiful photos from all over the estate.
---
10) Shaw Park Gardens and Waterfalls
A botanical garden tucked away into the hills over Ocho Rios, Shaw Park Gardens and Waterfalls is a 25 acre facility featuring over 600 species of flower, many of which frame the beautiful waterfall running down the garden's rocky bank. Once lovingly tended by Flora Shaw, the daughter of the property's original owner, and then later the famous Pringle family, the garden is now expertly cared for by a team of professional plant curators who assure that every visitor sees the property at its very best. Perfect for a vacation picnic or a misty walk around the falls, the lush foliage and bright floral display of the Shaw Park Gardens and Waterfalls is sure to create many photo opportunities that will be bursting with color.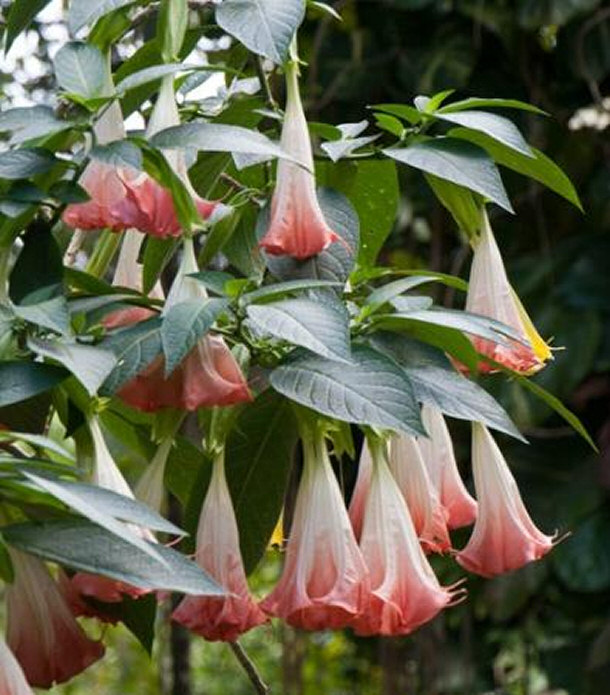 Courtesy of tripadvisor.com
Travel writers and reviewers particularly noted that the small cover charge to enter the gardens is the only fee visitors will be expected to pay while at the property. With the hustle and bustle of the rest of Jamaica, the lack of pressure from the tourist shopping craze has served as a welcome relief to anyone who visits the gardens during an otherwise busy vacation. This is a perfect place to slow down and just enjoy the verdant tropical plant life that makes Jamaica so beautiful.
---
---
9) Savanna-la-mar Fort
Originally constructed toward the middle of the 18th century to provide protection from pirates, the fort at Savanna-la-mar was left unfinished, unnamed and unmanned for reasons unknown. The fort still contains 18 to 20 mounted guns left among this derelict structure. The fort has fallen into disrepair which was inevitable since no one was ever stationed to manage the property in the first place. The location simply known as the Fort sits heavily at the far end of Great George Street in Savanna-la-mar, and is partially submerged in the Caribbean Sea. The rest of the remains of the incomplete main structure span deep into the water. Most of the structure has sunk into the sea and sand over the centuries since the English colonists abandoned it.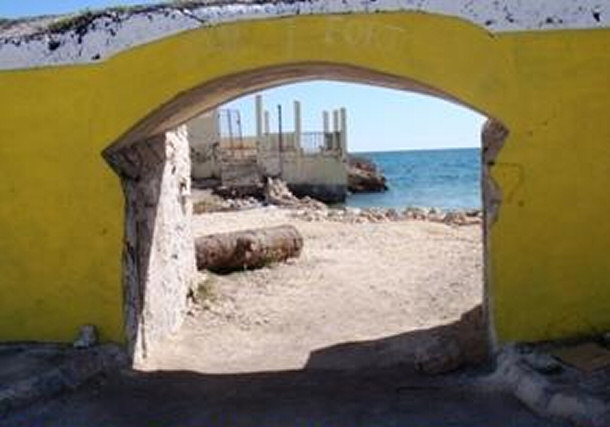 Courtesy of jamaicatravelandculture.com
Travel sites compliment the ingenuity of the local population, however, who have kept the Fort from completely going to waste by allowing it to function as a man-made cove, creating a stone-walled swimming hole! The area around the Fort is home to a bustling seaside marketplace specializing in freshly caught fish and locally grown vegetables, giving travelers the opportunity to experience true Jamaican culture starting right at the edge of the water. A must-see for anyone interested in the history and ruins of the Caribbean pirate age, the Fort is easily accessible and open to visitors, at least until it completely sinks into the water.
---
8) Coyaba River Garden and Museum
The spectacular gardens are only one small piece of the puzzle that what makes Coyaba River Garden and Museum a must-see attraction for any Jamaica-bound traveler. An inexpensive tour takes guests through the lush rainforest gardens and into a stunning museum featuring artifacts and information of pre-Columbian Jamaica. The museum features the all but lost Taino and Arawak cultures, cultures that flourished in the islands of the Caribbean prior to English colonization. The tour continues up the Mahoe Falls and ends at a lookout point with the most breathtaking view in all of Ocho Rios.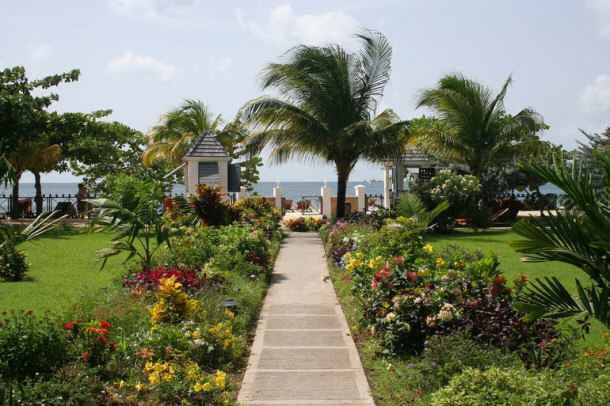 Courtesy of viator.com
Guests are invited to stay after the tour to cool off from the tropical heat at the foot of the falls. Rated as the sixth most popular of all the attractions in Ocho Rios, the Coyaba River Garden and Museum has received rave reviews as an unexpected wonder for anyone who wants a couple hours to relax and wind down from the hustle and bustle of the city and resorts. While many of Jamaica's most popular attractions offer non-stop excitement and wild adventures, travel writers and ordinary tourists agree that this beautiful garden, with its expert staff and perfectly managed property, offers a vacation from the vacation.
---
7) Fort Small
Fort Small is not, in fact, a small fort. Instead it was named after the person who built it, David Small. The fort was designed for a very firm defense, holding eight 24lb guns along with a 10 inch mortar. The fort was in use from the time that it was built and required extensive repairs in 1790. The repairs were mostly to exterior walls and to reinforce the structure. It was added to the island's list of forts in 1799, making it a destination on the map of many people who toured specifically to see these places. Around that time the fort was renamed to Ft. Clarence, but the name didn't stick. It's assumed that this was to honor William Duke of Clarence, but no one can be certain. This duke became the King of England in 1820.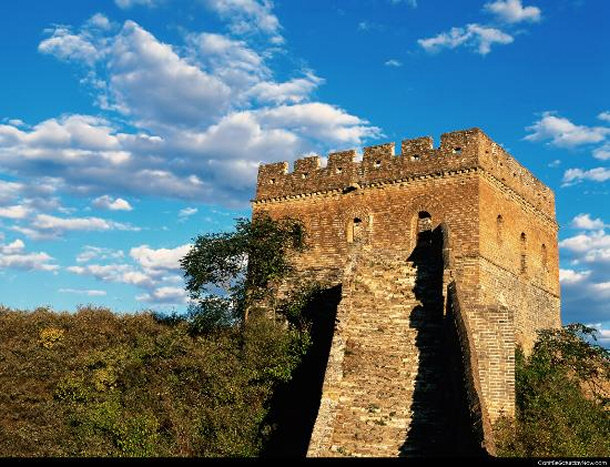 Courtesy of tripadvisor.com
These days you can tour the fort, but don't expect it to be in full working order. The cannons and guns have long since vanished and were replaced with bushes. Regardless, the architecture remains and it is definitely a good place to visit if you are trying to hit all of the forts in Jamaica.
---
6) National Dance Theatre
If you are looking to take in a show, look no further than the National Dance Theatre. They are a collection of voluntary performers that was formed in 1962. Because they are a voluntary organization, they see themselves as more of a family that helps foster and nurture each other while working to maintain history and culture through traditional arts that include song and dance.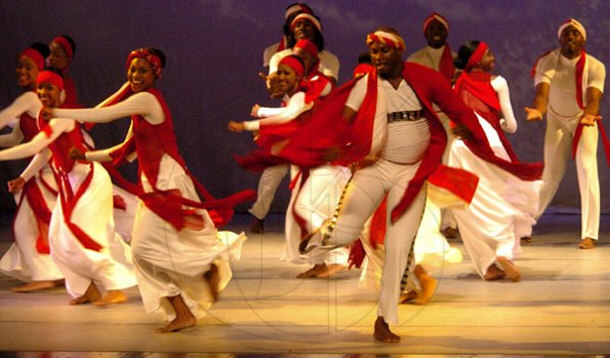 Courtesy of gallery.jamaica-gleaner.com
Their mission statement explains that they are there to not only foster and help each other grow, but to help cultivate an understanding of traditional Jamaican and Caribbean forms of expression. They pride themselves not only in the cultivation of traditional performance but also seek to develop and pioneer new ideas that are all rooted firmly in their local culture.
Shows and show times are available on the theatre's website. Typically there are set times for certain types of shows, this includes traveling and non-local performance. If you have a specific sort of event that you'd like to see, you can plan your vacation around the performance. Contact is available on both the theatre's website and on their Facebook page.
---
5) Ocho Rios Fort
The Ocho Rios Fort is one of the oldest buildings in the city. This particular fort is a bit easy to overlook, despite the fact that it has high historical importance. The fort itself was built in the 1700s and has been used on and off by the military since that time. One of the most important renovations was in the late 1700s when Jamaica was expecting an attack from French forces. These days Ocho Rios Fort has been updated to accommodate modern technology and is one of the must see destinations for visitors staying in Ocho Rios.
Ocho Rios



By Ryan Sinn (talk) (Transferred by Cloudbound/Originally uploaded by Ryansinn) [CC-BY-SA-3.0 or GFDL], via Wikimedia Commons
You may have to look for a good time to get into the small fort if tours are happening at all they will be sparse. That doesn't mean that you shouldn't try to take a look inside. Though the building was recently renovated and updated, it still has many of the old armaments alongside it and makes for an interesting stop along the way during your Jamaican vacation.
---
4) Rockland's Bird Sanctuary
There are many types of birds that you should be able to find while visiting the Rockland's Bird Sanctuary. As to be expected, this location is a preserve for the local wildlife and the plants. The large sanctuary has few regular buildings, and instead, the birds are wild and free to come and go as they please. It is important to remember that though the animals are used to humans and do expect to be fed, they are not tamed pets and should not be treated as such.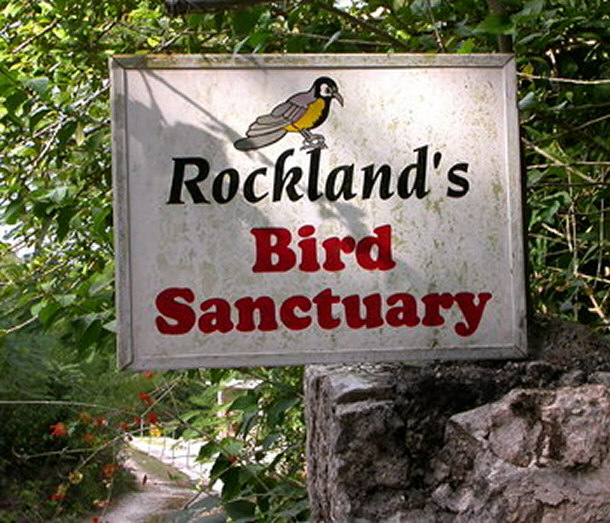 This quiet, intimate location is perfect for couples or single travelers. You will be able to look at local plants along with the wildlife. As you reach the sanctuary you will be given sugar water and plenty of feed. Hummingbirds are known to follow visitors around and beg to be fed directly from the bottle. This alone draws many tourists to the location along with the promise of being able to witness Jamaica's official bird, the doctorbird in its natural habitat. You are not timed on your walk through the sanctuary and are encouraged to take your time, ask questions, and take pictures as you go. It's a beautiful experience and a must see for every true bird lover.
---
3) Blue Hole
Ranking in the world's top 15 Hidden Gems on TripAdvisor, Jamaica's Blue Hole Mineral Spring is a wonder that needs to be seen to take in all of its beauty. Located just twenty-five minutes from Negril, is a spring with some of the purest water on the planet, filtered naturally by the limestone that forms the pool and all the surrounding caves. Don't be fooled by the natural beauty of it – on top of offering jumps from twenty-five to forty feet, the Blue Hole also hosts a series of tiki bars and a full-service restaurant for visitors lucky enough to find it.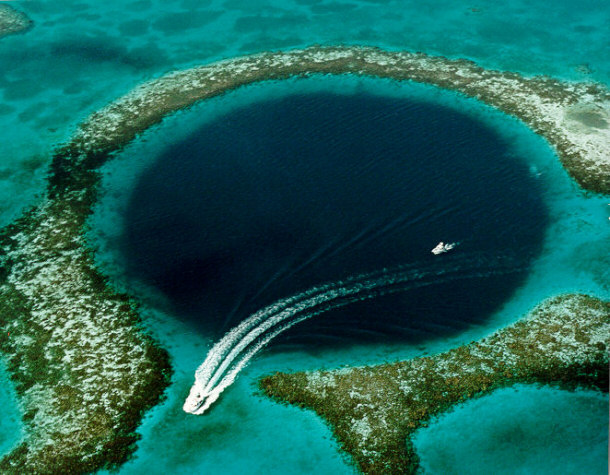 By U.S. Geological Survey (USGS) via Wikimedia Commons
For the less adventurous guests, or anyone who wants the benefits of a mineral bath without a forty foot drop to get there, the Blue Hole also offers a shallow pool filled with the same water as the spring. This allows everyone to experience the minerals' healing properties. Travelers note that the Blue Hole has no signage, either in the area or on the road leading up to it, and lacks any sort of advertisement. This makes the Blue Hole almost like a speakeasy in that it is hard to find, unless one has already been there. A small $10 cover charge gets travelers admission to the area with no limit to the number of jumps they can do or number of hours spent in the clear blue mineral bath.
---
2) Port Royal
Once called "the wickedest city in Christendom" due to the safe harbor laws that allowed criminals to find safe residence on its shores, Port Royal is now a must-see stop for the Caribbean cruiser with an interest in anything pirate. Originally serving as the world capital for these high seas rapscallions, remnants of their bygone era still survive here, giving tourists the opportunity to experience the history of this cultural phenomenon in a way unrivaled by any location on Earth. Travel reviews applaud the dedication to maintaining the city's history in the Port Royal Archaeological and Historical Museum. The star of the show is local cuisine. It's really no surprise that the bustling port town would boast some of the best seafood in Jamaica!
If your stomach's full and you're looking for something else to fill your time, reviewers agree that Fort Charles is the place to go. With unused artillery scattered around massive cannons still standing guard over what was once a massive hive of scum and villainy, a tour of the Fort is like a step back in time. Port Royal is an absolute necessity for any visitor with a taste for historically relevant sites.
---
1) H'Evans Scent
Hailed as Jamaica's number one experience, H'Evans Scent is a mix and match adventure set in St. Ann's lush tropical hills in the northern reaches of the island. It was originally built out of nothing more than the dream to create the perfect experience for families vacationing in Jamaica. In the ten years of its operation, the experience has become to the most highly-reviewed destination on the island. All reviews of the attraction on TripAdvisor rank between four and five stars; not a single dissatisfied customer in the list! Reviewers rave about everything from the staff – helpful, friendly and more than willing to go out of their way to make sure their guests are satisfied – to the amazing joyride of H'Evans Scent's four amazing zip lines.
Visitors Preparing to Ride the Zip Line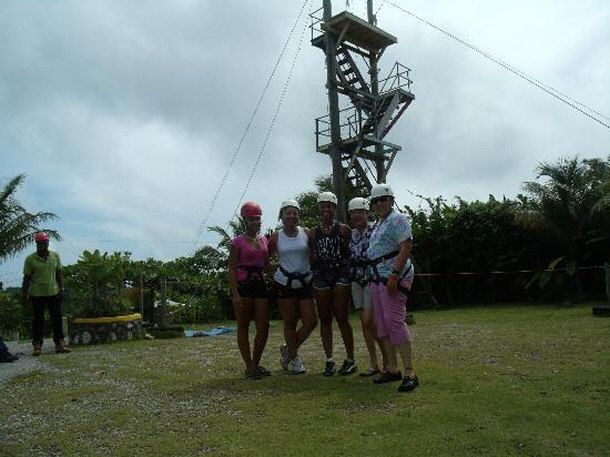 Courtesy of tripadvisor.com
Although those serve as the location's main attraction (especially since one line clocks in at 1200 feet, making it the longest line in Jamaica), that's certainly not the end of things to do. All activities are listed on the attraction website, and include the giant swing that helped start it all, a wide selection of paintball fields and scenarios, and even an outdoor "adventure playground" that promises even the youngest member of the family won't be left out of the fun.
---
Final Thoughts
As you can see, Jamaica is packed with an assortment of attractions. Anything you can think of enjoying, from resorts, to museums, dance and theatre to cultural events, Jamaica has it all. The problem that most visitors end up having is that they are spoiled with the amount of choices Jamaica has to offer. With so many exciting things to do, it's little wonder that people end up over booking or being overwhelmed. In fact, a lot of people report that they experience stress during vacations because they have either over scheduled or under planned their trip.
The secret to planning a successful Jamaican vacation is to pace yourself. First realize that you cannot do everything that you would like to do in one trip. Instead, look at a selection of choices that have perked your interest. Then you prioritize. Make sure that you take plenty of time to relax and then, finally, don't stress if you miss something on your list. Jamaica isn't going anywhere and if you loved it the first time, you will love it every time you visit.
Vacation Destinations
Top Lists:
Top 15 Interesting Places to Visit in the Bahamas
Top 15 Fun Things to Do in Miami, Florida
Top 15 Fun Things to Do in Chicago
Top 15 Best Unknown Things to do in Las Vegas
Top 15 Fun Things to Do in Hollywood
Top 10 Best Places to Visit in Turkey
The Top 15 Best Things to Do and See in Sydney
Top 10 Things to Do in Edinburgh
Top 10 Things to do on Oʻahu
Top 15 Things to Do in Albuquerque
Top 15 Interesting Places to Visit in Spain
Top 15 Places to Visit in New York City
Top 15 Things to Do in Portland Oregon
Top 15 Things to do in Greece
Top 15 Places to Visit in Houston Texas
Top 15 Interesting & Safe Places to Visit in Mexico
Top 15 Interesting Places to Visit in the Netherlands
Top 15 Interesting Places to Visit in Thailand
Top 15 Interesting Places to Visit in Switzerland
Top 15 Interesting Places to Visit in Portugal
Top 15 Places to Visit in San Francisco
Top 15 Interesting Places to Visit in Shanghai
Top 15 Interesting Places to Visit in Puerto Rico
Top 15 Interesting Places to Visit in Norway
Top 15 Interesting Places to Visit in Las Vegas
Top 15 Interesting Places to Visit in Jamaica
Top 15 Interesting Places to Visit in Croatia
Top 15 Interesting Places to Visit in Belgium
Top 15 Interesting Places to Visit in Bangkok
Top 15 Things to Do in Rio de Janeiro
Top 15 Things to Do in Monaco
Top 15 Interesting Places to Visit in Dubai
Top 15 Interesting Places to Visit in Amsterdam
Top 15 Things to Do in New Zealand
Top 15 Interesting Places to Visit in Paris
Top 15 Interesting Places to Visit in Italy
Top 15 Interesting Places to Visit in Singapore
Top 15 Most Interesting Places to Visit in Berlin
Top 15 Best London Attractions
15 Little Known Facts About New York City
Disney World Articles
Top 15 Disney World Rides for Adults
Top 15 Disney World Rides for Kids
Top 15 Disney World Resorts for Adults
Top 15 Disney World Resorts for Kids
15 Fascinating Facts About Disney World
Top 15 Fun Things to Do at Disney World's Animal Kingdom
Top 15 Fun Things to Do at Disney's Hollywood Studios
Top 15 Fun Things to Do at Disney World's Epcot
Top 15 Fun Things to Do at Disney World's Magic Kingdom

Shorter Top Lists:
Top 10 Tourist Attractions in San Diego
Top 10 Tourist Attractions In India
Top 10 Things to Do In Kansas City
5 Places You Should not Miss in Brazil
Top 5 Things to do in New York City

Informational:
Best Tourist Attractions In Vietnam
Taking in the Sights in Shanghai
Top Tourist Attractions in Perth, Australia
Nice places to visit while in Great Britain
Sampling the Foods at the Night Markets in Taipei
What to do for a Kenya Vacation
Best Attractions in Victoria, B.C.
Photos of the Luxor Hotel in Las Vegas