By: Sha - at February 25, 2013
Top 5 Things to do in New York City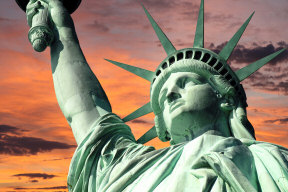 New York City is so vast that it is difficult to list top 5 things to do in New York City. Also known as the Big Apple, NYC, the acronym of New York City, is one of the world's largest cities, and regarded as the number one global city together with London, the UK. NYC is known all over the world for its global influence in finance, culture, travel and tourism, media and communications, arts and entertainments, historic landmarks, and sports, etc. It is one of the most visited cities in the world, and a tourist's dream destination. If you are a first-timer visitor or tourist, or a returning visitor, or a seasoned professional, the top 5 things to do commonly in New York City are:
---
5) Historical Landmarks:
If you are a first-timer foreign visitor or an American who has never been to NYC, there are simply too many historical landmarks to visit in NYC. Visit the famous Statue of Liberty, the Empire State Building, the UNO Headquarters, The World Trade Center Memorial, the New York Stock Exchange, the Time Square, and other landmarks scattered all over the city.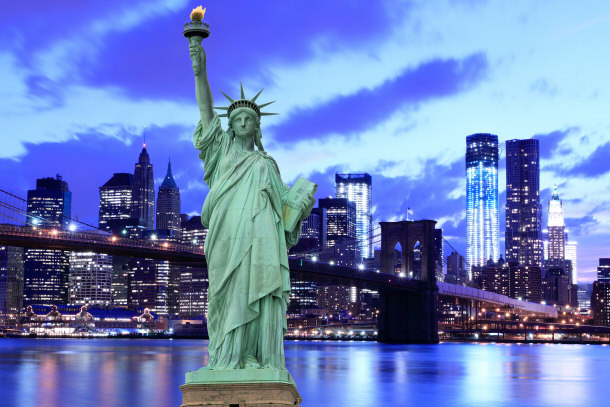 ---
4) Visit a Museum:
New York City is Home to many world-class museums. Your visit to New York City will probably be incomplete if you do not visit at least one of its many world-famous museums. Visit the metropolitan Museum of Art, a massive museum, with one of the foremost collections of fine art in the world.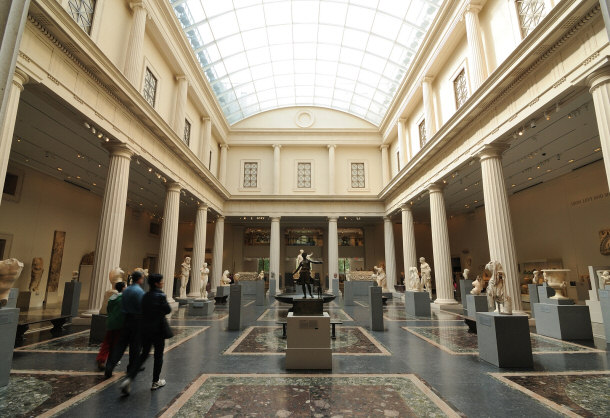 ---
3) Stroll through Central Park:
Located in the heart of NYC, it is like an oasis of peace with wide open spaces, safe wooded paths, flowering gardens, cool forests, and lush lawns. The park is located in the middle of Manhattan which is called the heart of NYC. This vast and majestic Central Park expands over 843 acre of open space. It is one of the major leisure spaces New Yorkers and visitors or tourists. Favorite or popular activities include walking around, biking, skiing, sightseeing, skating, swimming, and horse riding etc. The park is filled with glassy bodies of water and lakes. It is like an oasis surrounded by the concrete jungle of New York City. You can stroll through this magnificent park for free.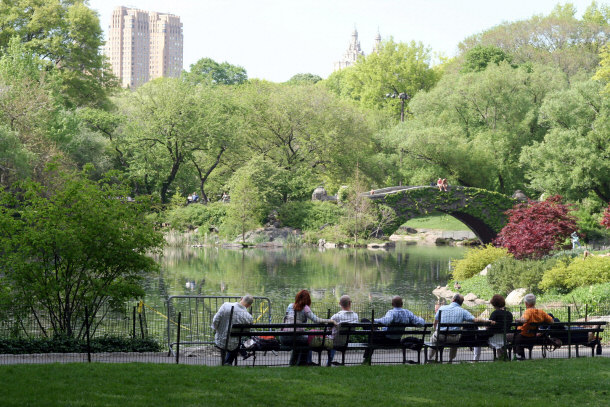 ---
2) Madame Tussauds Wax Museum
If you are looking for some pleasant time full of fun and joy then Madame Tussauds Wax Museum in NYC can be an ideal place to pop in. You will see here world famous and stunningly built wax figures of your favorite stars, historical figures, and enjoy interactive experiences with many realistic wax- figures. Located in Times Square, it is one of the most visited tourist spots in New York City which you should not miss out when visiting NYC.
---
1) Times Square:
This famous intersection in central Manhattan at the junction of Broadway and 7th Avenue is one of the most visited and famous tourist spots in NYC. Times Square is filled with glowing lights, numerous Broadway theatres, cinemas, electric billboards, etc. The world famous magazine, "the New York Time" is headquartered at 1 Times Square. This is the area of the city that never sleeps. People gather here to dine, watch shows at the theatres, shop in a wide variety of stores, stay in high-end luxury or budget accommodations, and doing all kinds of interesting things.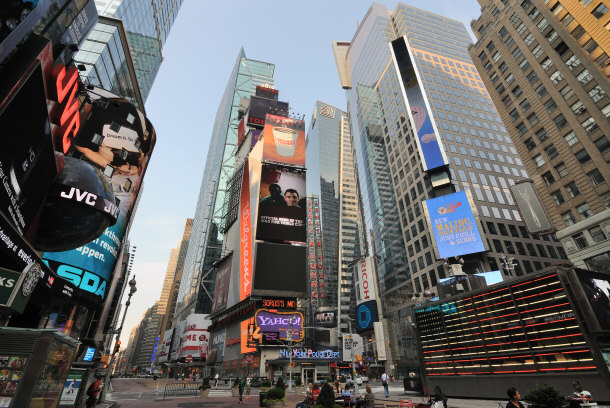 ---
Any visit to New York City will be an excellent opportunity for you to explore some of the best things to do in this world class city. Things to do and things to watch in New York City is literally endless, and will seem to you always never-ending, no matter how often you return to the city!
What is your favorite place to visit in NYC? Please write below in the comments..
Vacation Destinations
Top Lists:
Top 15 Interesting Places to Visit in the Bahamas
Top 15 Fun Things to Do in Miami, Florida
Top 15 Fun Things to Do in Chicago
Top 15 Best Unknown Things to do in Las Vegas
Top 15 Fun Things to Do in Hollywood
Top 10 Best Places to Visit in Turkey
The Top 15 Best Things to Do and See in Sydney
Top 10 Things to Do in Edinburgh
Top 10 Things to do on Oʻahu
Top 15 Things to Do in Albuquerque
Top 15 Interesting Places to Visit in Spain
Top 15 Places to Visit in New York City
Top 15 Things to Do in Portland Oregon
Top 15 Things to do in Greece
Top 15 Places to Visit in Houston Texas
Top 15 Interesting & Safe Places to Visit in Mexico
Top 15 Interesting Places to Visit in the Netherlands
Top 15 Interesting Places to Visit in Thailand
Top 15 Interesting Places to Visit in Switzerland
Top 15 Interesting Places to Visit in Portugal
Top 15 Places to Visit in San Francisco
Top 15 Interesting Places to Visit in Shanghai
Top 15 Interesting Places to Visit in Puerto Rico
Top 15 Interesting Places to Visit in Norway
Top 15 Interesting Places to Visit in Las Vegas
Top 15 Interesting Places to Visit in Jamaica
Top 15 Interesting Places to Visit in Croatia
Top 15 Interesting Places to Visit in Belgium
Top 15 Interesting Places to Visit in Bangkok
Top 15 Things to Do in Rio de Janeiro
Top 15 Things to Do in Monaco
Top 15 Interesting Places to Visit in Dubai
Top 15 Interesting Places to Visit in Amsterdam
Top 15 Things to Do in New Zealand
Top 15 Interesting Places to Visit in Paris
Top 15 Interesting Places to Visit in Italy
Top 15 Interesting Places to Visit in Singapore
Top 15 Most Interesting Places to Visit in Berlin
Top 15 Best London Attractions
15 Little Known Facts About New York City
Disney World Articles
Top 15 Disney World Rides for Adults
Top 15 Disney World Rides for Kids
Top 15 Disney World Resorts for Adults
Top 15 Disney World Resorts for Kids
15 Fascinating Facts About Disney World
Top 15 Fun Things to Do at Disney World's Animal Kingdom
Top 15 Fun Things to Do at Disney's Hollywood Studios
Top 15 Fun Things to Do at Disney World's Epcot
Top 15 Fun Things to Do at Disney World's Magic Kingdom

Shorter Top Lists:
Top 10 Tourist Attractions in San Diego
Top 10 Tourist Attractions In India
Top 10 Things to Do In Kansas City
5 Places You Should not Miss in Brazil
Top 5 Things to do in New York City

Informational:
Best Tourist Attractions In Vietnam
Taking in the Sights in Shanghai
Top Tourist Attractions in Perth, Australia
Nice places to visit while in Great Britain
Sampling the Foods at the Night Markets in Taipei
What to do for a Kenya Vacation
Best Attractions in Victoria, B.C.
Photos of the Luxor Hotel in Las Vegas