By: Sha - at September 5, 2013
Top 10 Tourist Attractions in San Diego
Best Tourist Attractions in San Diego
San Diego is one of the finest cities in the United States, known throughout the world for its lovely, moderate-climate all year round and for fantastic, sunny beaches. For vacation, it is a world-class and major destination for people from all over the world. Located on the Pacific Ocean with its proximity to the Mexican border, San Diego is the eighth largest city in the United States and the second largest in California.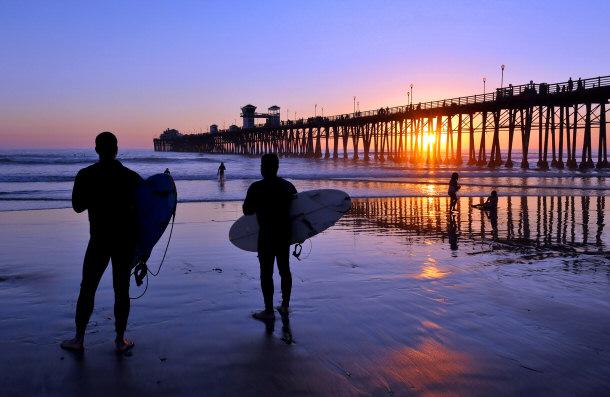 San Diego is truly a multicultural city packed with historic places, museums, sunny beaches, large parks, shops, restaurants, and many more attractions for people of all ages.
Getting Around
The best time to visit San Diego is early spring, although there is never really a bad time to visit. If you are traveling on a budget then you can find some great deals on hotel rooms during the winter months. It is highly recommended that you book hotel rooms and flights in advance if you are planning a trip during the summer when tourists from all over the world gather.
Buildings on the Coast of San Diego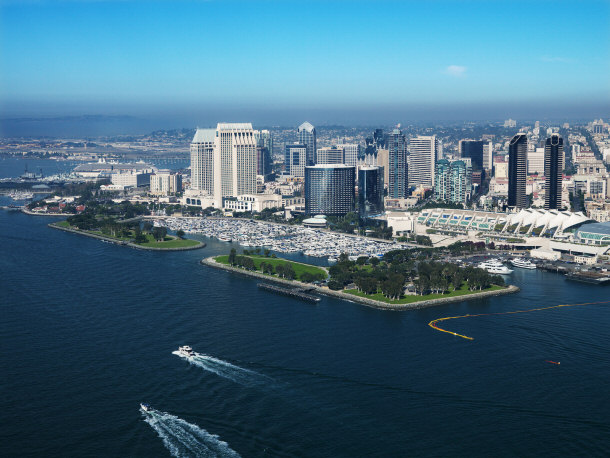 Like Los Angeles, San Diego is quite spread out, so the best way to get around is by renting a car, especially if you want to explore the city on your own schedule and convenience. Check out the top 10 best tourist attractions in San Diego below:
---
10) La Jolla
La Jolla is a charming seaside shopping district well-known for its beautiful, natural scenery, expensive shops and restaurants. Located 15 minutes from downtown, it is home to one of the most affluent communities in the country.
You can enjoy a romantic time surfing through this town doing eclectic shopping and experiencing eateries. La Jolla has magnificent beaches, fine restaurants and vibrant cultural activities.
It blends in with an exquisite combination of southern European and California atmosphere and fun.
---
9) Museums and Libraries
San Diego has more than 25 museums, and many libraries rich in world-famous collections with excellent attractions. If you are into modern art then you should definitely visit the Museum of Contemporary Art in La Jolla.
Museum of Contemporary Art - La Jolla


It has permanent collection of more than 4,000 paintings, photographs and sculptures from the 20th century. The museum features a variety of films and multimedia exhibitions year round. Numerous special events are also held throughout the year for the pleasure of people who love California arts. Another great museum you should visit is the Maritime Museum which sits on the San Diego Bay.
WWII Aircraft Carrier USS Midway at the San Diego Maritime Museum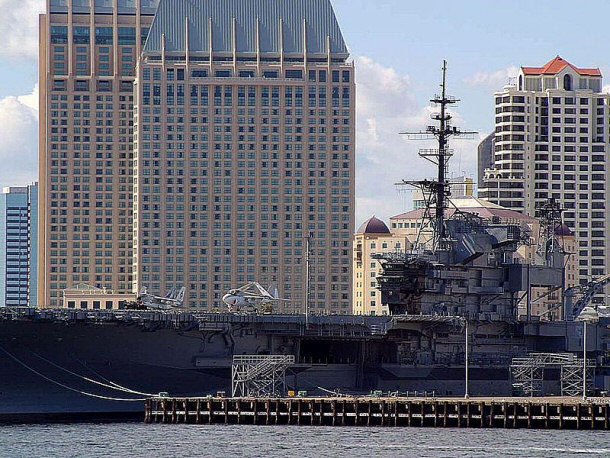 You can visit all types of ships including merchant vessels, and the only remaining steam yacht is in this museum.
---
8) Sea World - San Diego
This is an exciting place you can easily spend a whole day watching the sea lions, feeding the dolphins with your own hands, watching the majestic Shamu Whale, witnessing thousands of sea creatures, and a lot more.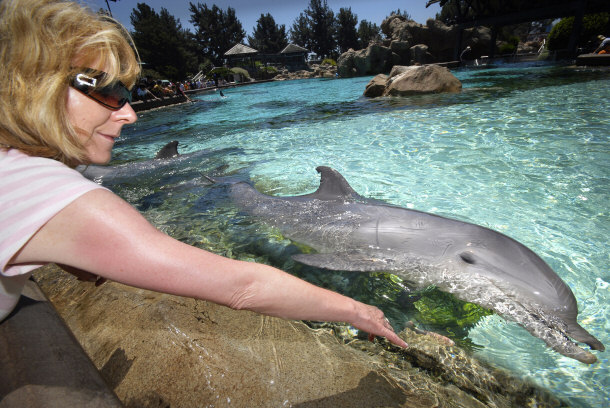 You will be amazed seeing the impressive display of thousands of animals.
---
7) Safari Park
While you visit the San Diego Zoo, do not miss your chance to explore the fantastic Safari Park. It is located in Escondido, north of the zoo. This is a wonderful park where you can see lions, elephants, cheetahs and many more animals roaming free.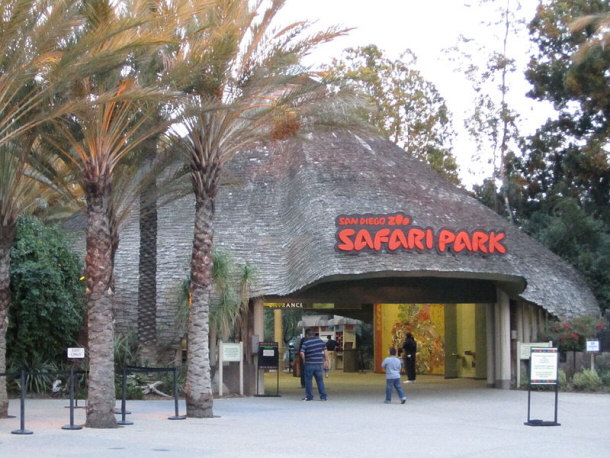 There are several walking tours including the Kilimanjaro Safari Walk to explore the park. If you get tired while exploring the San Diego Zoo and Safari Park, there are lots of eateries scattered throughout both the zoo and the park to refuel your energy. Safari Park spans over 2,000 acres of land offering a more natural setting to view the animals than a conventional zoo. You can spend a whole day feeding the deer and goats, watching the bird show, taking aerial rides and seeing the beloved African giraffes, wild horses, and many other animals.
---
6) Old Town
Old Town is must-see site if you want to discover the glorious past of San Diego. Old Town is the oldest neighborhood of the city, filled with numerous Mexican restaurants, hotels, galleries, museums, and a wealth of beautiful shops.
Old Town State Park - San Diego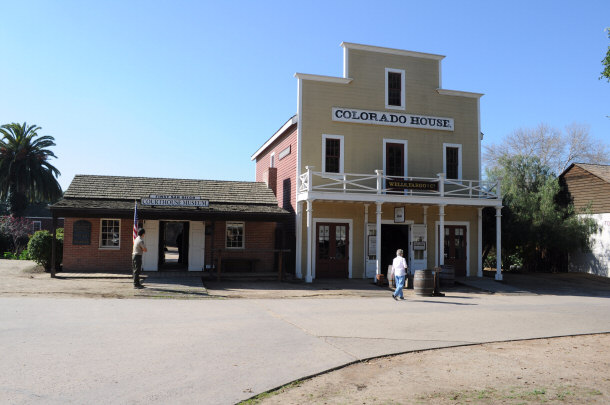 Joe Mabel [GFDL or CC-BY-SA-3.0], via Wikimedia Commons
It is the home of the early Spaniards, the first European settlers in California. Today this part of the city reflects the rich and colorful history of San Diego when it was a busy seaport.
Historic Buildings of Old Town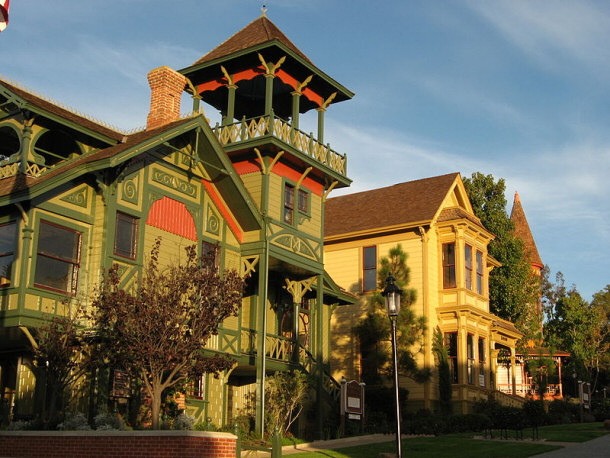 Old Town always has daily shows and monthly festivities that take place here, including the presence of dining, artisans, and eclectic shops.
---
---
5) Coronado Island
If you want a peaceful and quiet evening away from the hustle and bustle of the busy streets of the city, then Coronado Island, a thin strip between the Pacific Ocean and San Diego, it is a great place to visit.
View Of Downtown San Diego From Coronado Island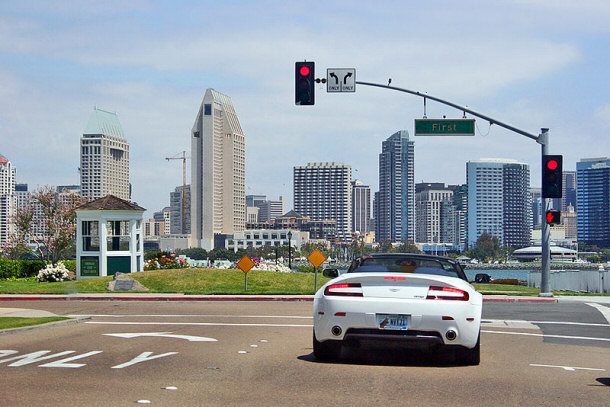 By curimedia [CC-BY-2.0], via Wikimedia Commons
This is also the island where you will see the best beach in San Diego. It offers breathtaking panorama and postcard views of the city.
Coronado Bay Bridge - Connects Coronado Island to Downtown San Diego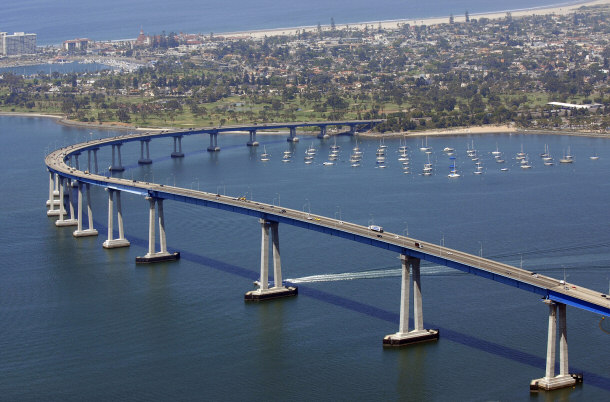 This beautiful island is an ideal location for having a picnic, playing games or just simply enjoying time to fill you with pleasant memories once your trip is over.
---
4) Balboa Park
Balboa Park is an immensely popular place in San Diego. With more than 25 museums, lush lawns, flowing fountains, and remarkable Spanish Renaissance-style buildings and architecture, this park is one of the most attractive places to visit in San Diego.
This park was built temporarily in 1915, but due to its immense popularity, it became a permanent part of San Diego. It is now the largest urban cultural park in the United States.
Casa De Balboa - Balboa Park, San Diego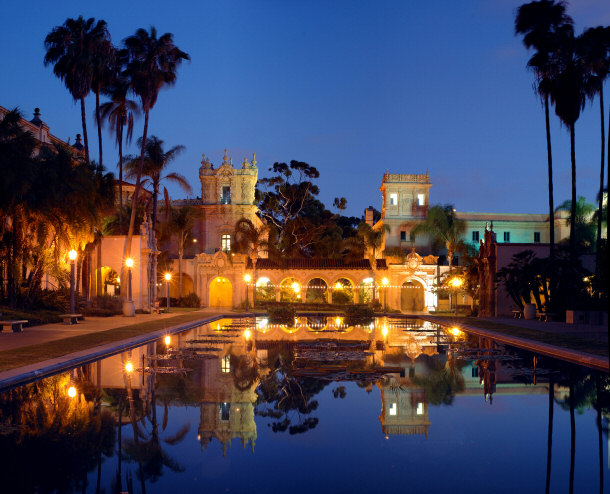 The park houses numerous theatres, shops and attractions like the San Diego Zoo. It is a hot spot for a lot of cultural activities, including concerts, musicals, plays, and exhibitions taking place every day. This wonderful park offers brilliant displays of seasonal flowers and shady groves of tress to feast the eyes of thousands of people.
Conservatory of Flowers - Balboa Park, San Diego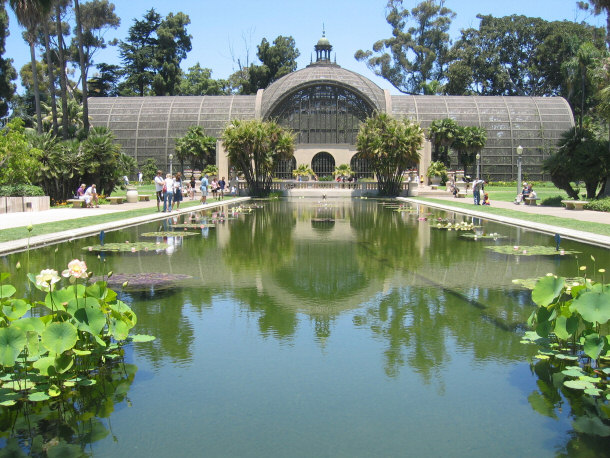 It is a place that offers something for everyone from historical to horticultural, and educational to recreational.
---
3) Legoland in San Diego
This is a must-see place, which your children and family will enjoy greatly. Legoland is the first Lego theme park that has been built outside of Europe.
Entrance to Legoland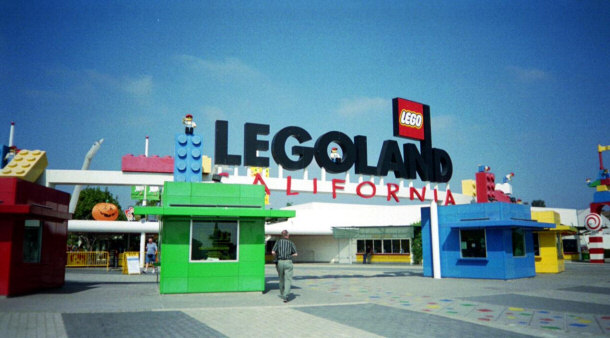 This theme park is extremely popular with children who are growing up playing with Lego building bricks. It spreads over a 12-acre park and includes more than 50 rides and thrilling roller coasters.
Mexicans Made of Legos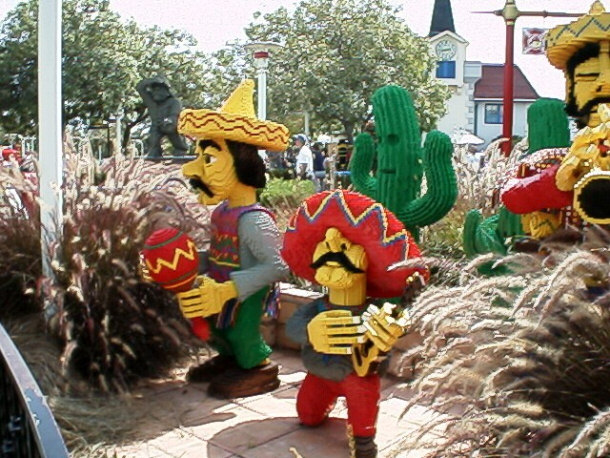 By Michael Rivera (Own work) [CC-BY-SA-3.0], via Wikimedia Commons
There is a full water park with waterslides, making it a perfect place for awesome, wet fun. This complete theme park is an ideal place for family entertainment.
---
2) The San Diego Zoo
The San Diego Zoo, one of the principal attractions of the city, houses more than 4,000 animals representing more than 800 species from across the world. Located in the northwest corner of Balboa Park, it is ranked among the best zoos in the world, attracting more than 5 million people from across the globe every year.
It is called home to pandas, elephants and polar bears. The zoo spans over 100 acres of land. It also encompasses an impressive section with more than 700,000 exotic plants, making it an amazing place for people of all ages to explore the wonders of the botanic world.
Elephant Sanctuary at the San Diego Zoo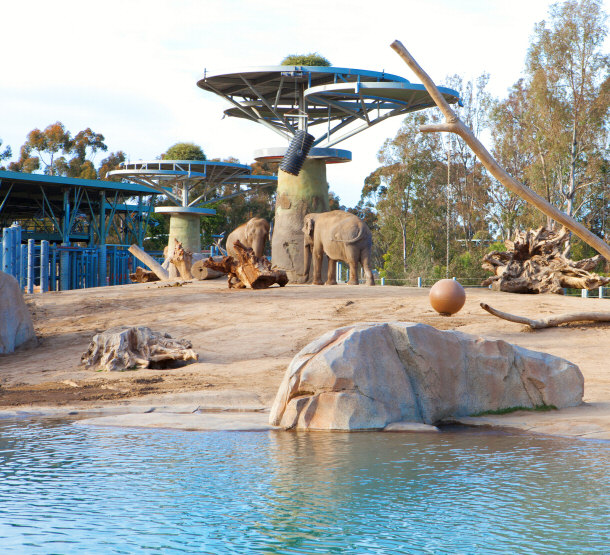 The zoo offers fantastic aerial walkways and viewing arrangements.
---
1) The Beaches
San Diego is very popular due to its amazing sandy beaches along its coast that extended over more than 110 kilometers. There are 30 ocean-view beaches in San Diego County. In truth, the city is most famous for some its magnificent and pristine sea beaches that are known to keep a moderate temperature throughout the year. This is mostly due to something referred to as the Marine Layer. The Marine Layer is an air mass that forms over large bodies of water, and in the case of San Diego it forms over the Pacific Ocean. The Marine Layer in San Diego helps to keep temperatures more moderate than many first time visitors are expecting. A typical day in San Diego is in the upper 70s, with a nice cool breeze blowing in from the Pacific Ocean.
The most famous beaches along the coastline are Mission Beach, Pacific Beach, Shell Beach, Moonlight Beach, the beach at 15th Street in Del Mar, and Coronado Silver Strand. Whether you sunbathe in the California sun, have an amazing romantic walk on the sand, or take a dip, these world famous beaches are full of life, thanks to San Diego's fantastic climate, all year round.
Mission Beach, which is one of the most popular beaches in San Diego, is excellent for swimming, surfing and sun-bathing. It stretches over two miles overlooking the Pacific Ocean. Another famous beach is Coronado Beach, where there are plenty of divine restaurants to suit even the most particular pallets.
Coronado Beach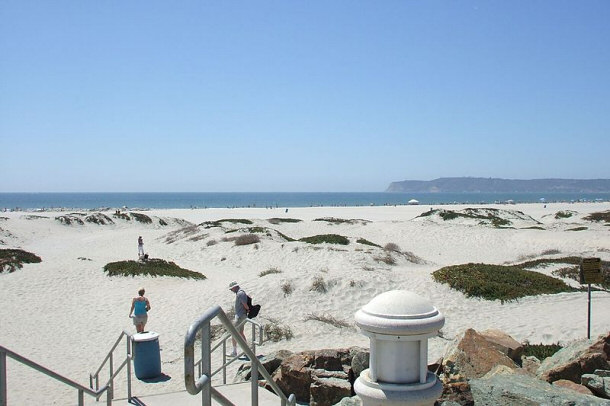 By Flickr user: ashleytheartist2002 http://www.flickr.com/photos/ashleytheartist2002/ [CC-BY-2.0], via Wikimedia Commons
---
Final Words
San Diego is a lovely city that is well-known for its magnificent beaches, zoos, museums, parks, nightlife, and pleasant climate. San Diego has breathtaking views, beautiful beaches, and some of the most attractive people on the planet. There are so many great things to do in San Diego that make it a destination that can be visited over and over again. You will never run out of places to see or fun to have. People from all over the world come to San Diego for its breathtaking exotic beauty and a wealth of world-class attractions.
Vacation Destinations
Top Lists:
Top 15 Interesting Places to Visit in the Bahamas
Top 15 Fun Things to Do in Miami, Florida
Top 15 Fun Things to Do in Chicago
Top 15 Best Unknown Things to do in Las Vegas
Top 15 Fun Things to Do in Hollywood
Top 10 Best Places to Visit in Turkey
The Top 15 Best Things to Do and See in Sydney
Top 10 Things to Do in Edinburgh
Top 10 Things to do on Oʻahu
Top 15 Things to Do in Albuquerque
Top 15 Interesting Places to Visit in Spain
Top 15 Places to Visit in New York City
Top 15 Things to Do in Portland Oregon
Top 15 Things to do in Greece
Top 15 Places to Visit in Houston Texas
Top 15 Interesting & Safe Places to Visit in Mexico
Top 15 Interesting Places to Visit in the Netherlands
Top 15 Interesting Places to Visit in Thailand
Top 15 Interesting Places to Visit in Switzerland
Top 15 Interesting Places to Visit in Portugal
Top 15 Places to Visit in San Francisco
Top 15 Interesting Places to Visit in Shanghai
Top 15 Interesting Places to Visit in Puerto Rico
Top 15 Interesting Places to Visit in Norway
Top 15 Interesting Places to Visit in Las Vegas
Top 15 Interesting Places to Visit in Jamaica
Top 15 Interesting Places to Visit in Croatia
Top 15 Interesting Places to Visit in Belgium
Top 15 Interesting Places to Visit in Bangkok
Top 15 Things to Do in Rio de Janeiro
Top 15 Things to Do in Monaco
Top 15 Interesting Places to Visit in Dubai
Top 15 Interesting Places to Visit in Amsterdam
Top 15 Things to Do in New Zealand
Top 15 Interesting Places to Visit in Paris
Top 15 Interesting Places to Visit in Italy
Top 15 Interesting Places to Visit in Singapore
Top 15 Most Interesting Places to Visit in Berlin
Top 15 Best London Attractions
15 Little Known Facts About New York City
Disney World Articles
Top 15 Disney World Rides for Adults
Top 15 Disney World Rides for Kids
Top 15 Disney World Resorts for Adults
Top 15 Disney World Resorts for Kids
15 Fascinating Facts About Disney World
Top 15 Fun Things to Do at Disney World's Animal Kingdom
Top 15 Fun Things to Do at Disney's Hollywood Studios
Top 15 Fun Things to Do at Disney World's Epcot
Top 15 Fun Things to Do at Disney World's Magic Kingdom

Shorter Top Lists:
Top 10 Tourist Attractions in San Diego
Top 10 Tourist Attractions In India
Top 10 Things to Do In Kansas City
5 Places You Should not Miss in Brazil
Top 5 Things to do in New York City

Informational:
Best Tourist Attractions In Vietnam
Taking in the Sights in Shanghai
Top Tourist Attractions in Perth, Australia
Nice places to visit while in Great Britain
Sampling the Foods at the Night Markets in Taipei
What to do for a Kenya Vacation
Best Attractions in Victoria, B.C.
Photos of the Luxor Hotel in Las Vegas