By: Sha - at March 8, 2014
The Top 15 Best Things to Do and See in Sydney
An Introduction to Sydney
Sydney is considered one of the world's most cosmopolitan cities, with over 4.5 million people who have their roots in many different regions. Today, Sydney is also top on the list of leading global cities, with strong influences in finance, commerce, media, culture, creativity and tourism. There are numerous destinations and attractions to visit that attract millions. Many iconic landmarks in this city are said to be the best in the world.
Downtown Sydney, Australia Overview: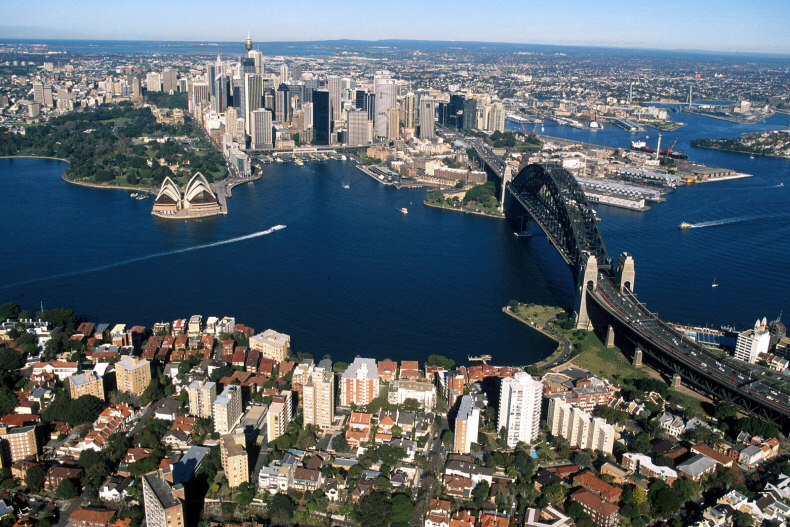 Queen Elizabeth II in Sydney Harbour: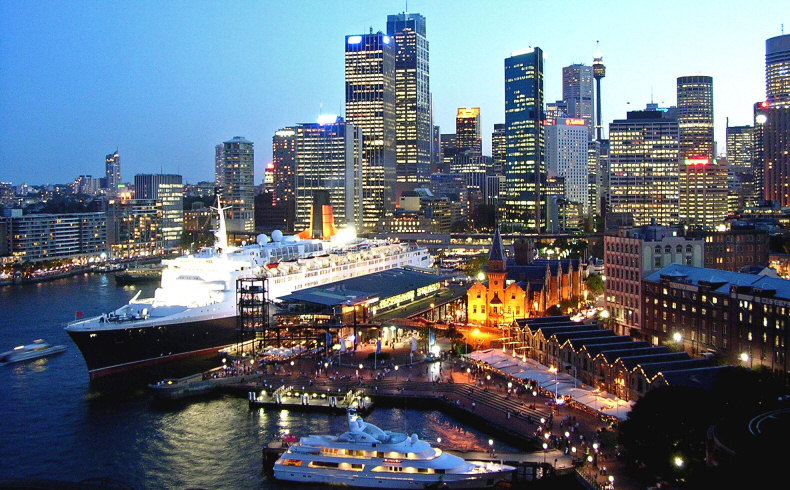 By Merbabu via Wikimedia Commons
Following are the top 15 things to do and see in Sydney if you ever want to organize a fabulous trip:
---
15) The Queen Victoria Building
There are many shopping malls in Sydney but the Queen Victoria Building is the most famous. It is an elegant, high-end shopping center. The building itself is an architectural wonder with intricate tiling, stained-glass windows, metalwork, and an amazing grand staircase. You will find high-quality to inexpensive products here that offer a wide variety in shopping options. If you do not enjoy shopping, there are plenty comfortable, scenic areas to relax.
Exterior of Queen Victoria Building: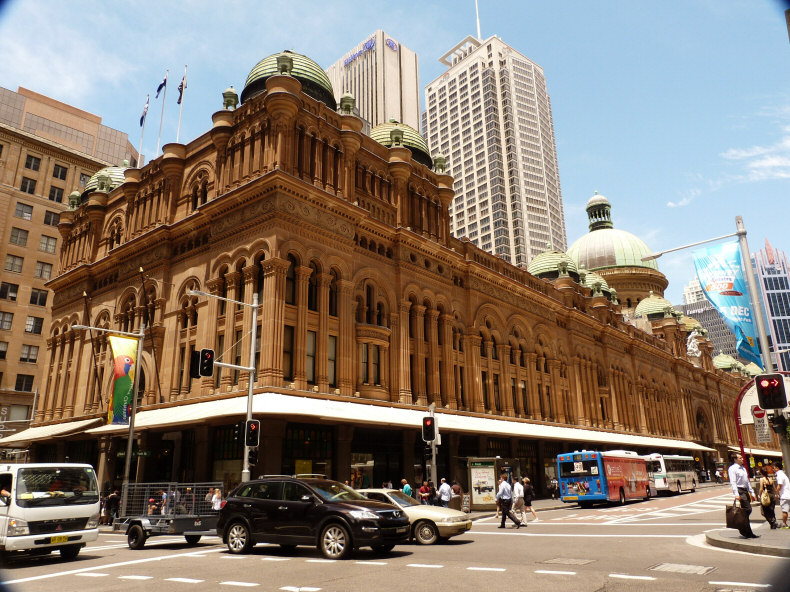 By Sardaka via Wikimedia Commons
Interior of Queen Victoria Building: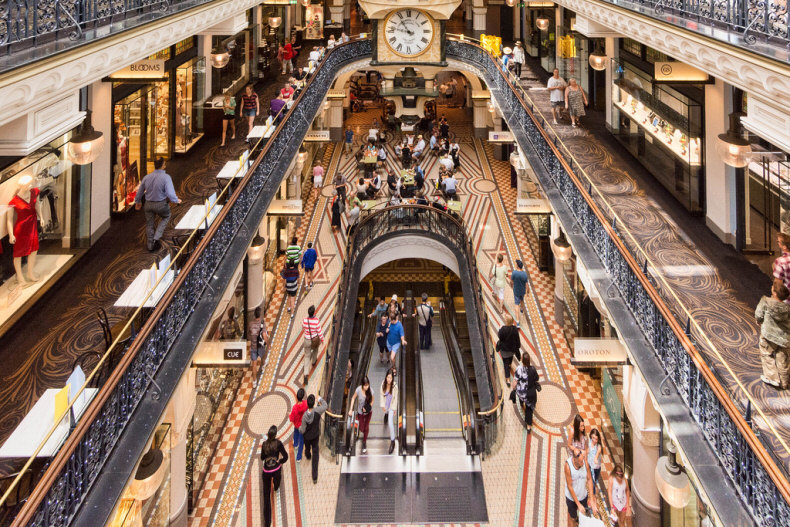 ---
14) Sydney Tower Eye
Sydney Tower Eye is an important piece of Sydney history, offering stunning sights of its world-famous skyline - right in the heart of the Central Business District (CBD). You can even go right up to the observation deck to see the magical 360-degree views of the city's surroundings. If you are not scared of heights, you may choose to try the Skywalk on air 268 meters above the ground.
View from Hyde Park of The Sydney Tower: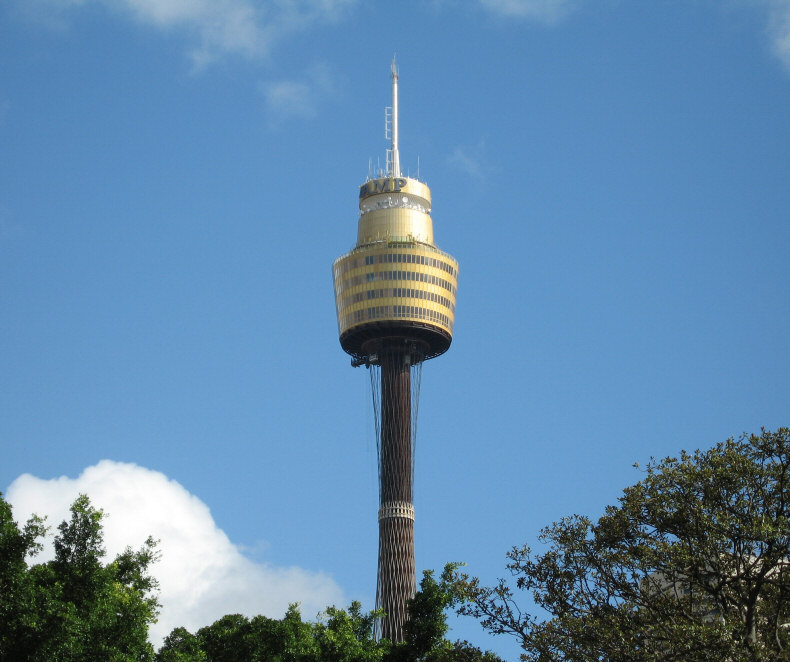 By Greg O'Beirne via Wikimedia Commons
The 360 Bar also has wonderful meals to choose from at their revolving restaurant. One nice feature is that you can use binoculars at the top of the tower to zoom in on points of interests with a bird's-eye view. Make sure to take a good working camera for unforgettable snapshots.
View of The Sydney Tower's Centerpoint: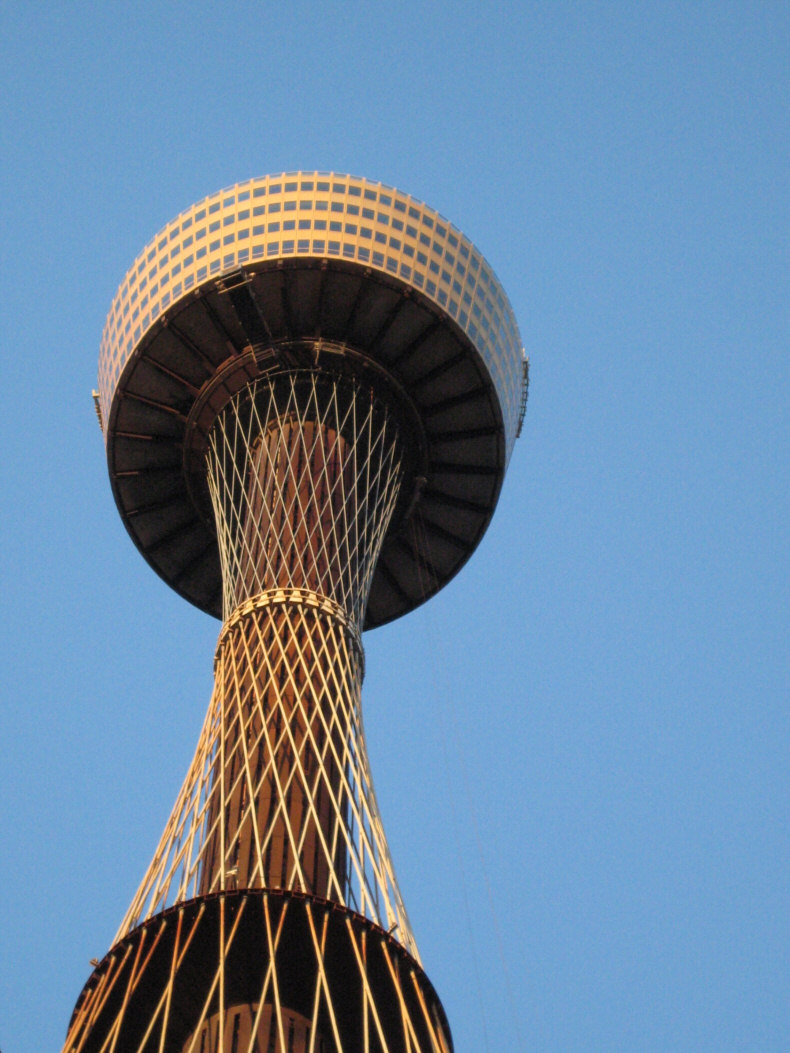 By mollybob via Wikimedia Commons
Sydney Skyline: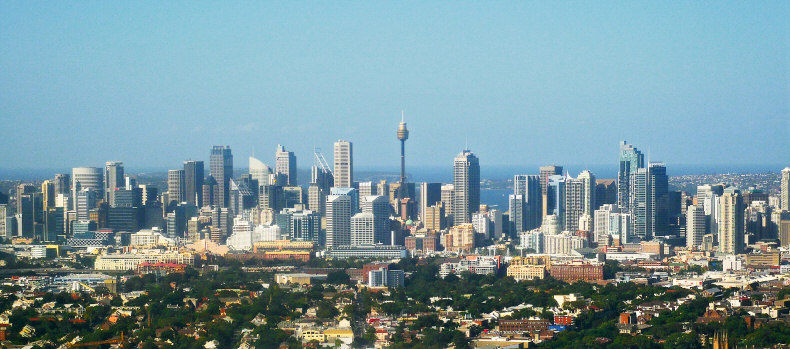 By Andy via Wikimedia Commons
---
13) The Art Gallery of New South Wales
Located only 15 minutes from the CBD, The Art Gallery of New South Wales (NSU) is one of Sydney's prime tourist attractions, and also the leading art museum in Australia. Millions of travelers visit each year.
Art Gallery of New South Wales: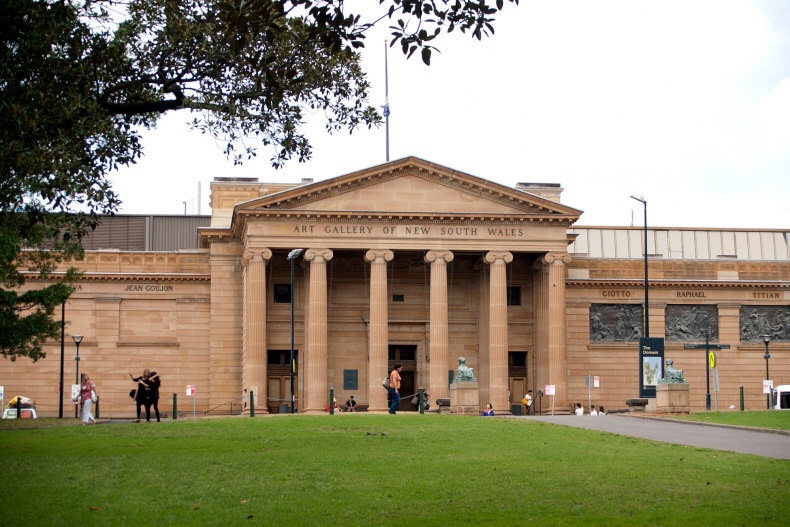 By Bidgee via Wikimedia Commons
It houses the permanent collection of Aboriginal, Australian, Asian, European and contemporary art. The gallery overlooks the magnificent Sydney Harbor and it is surrounded by breathtaking parklands. You can also enjoy lunch, coffee or tea in a number of deli-style cafés.
Art Gallery of New South Wales: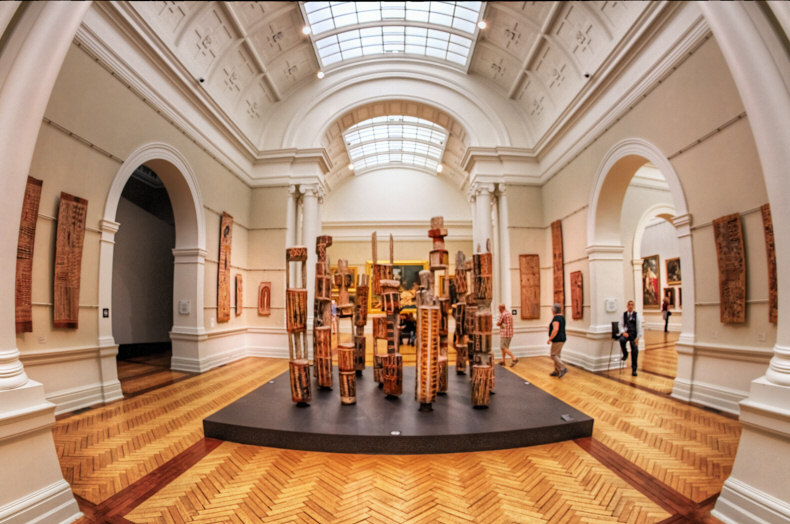 By Pedro Szekely via Wikimedia Commons
---
12) The Customs House
The Customs House is a heritage building which has been transformed into a popular, cultural destination. Located in Circular Quay, it considered one of Sydney's top attractions to relax, meet friends, eat lunch, have a drink, and visit amazing exhibitions. Everything here is free to the public.
Sydney Customs House, Circular Quay: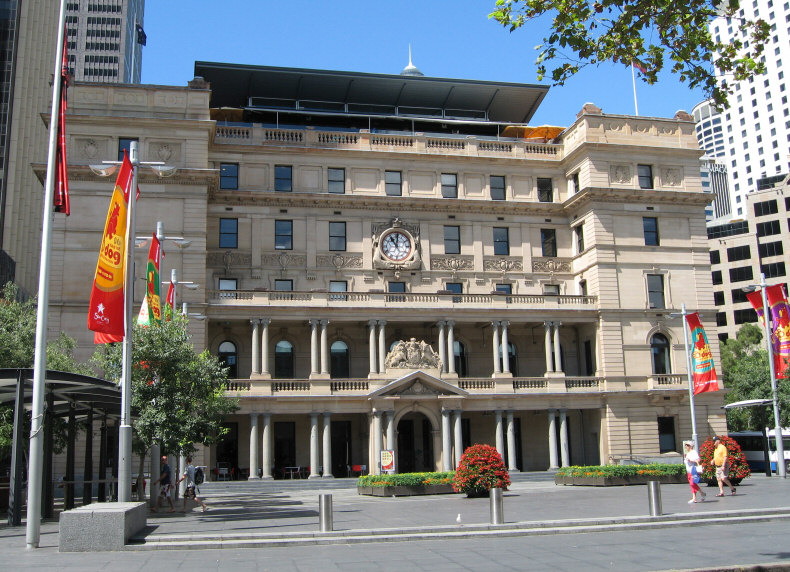 By Greg O'Beirne via Wikimedia Commons
You can spend a whole day doing various things in The Custom House, which also feature, a television wall, newspaper and magazine salon, a stunning library/reading room, private function spaces (for hire), and many food venues.
Sydney Customs House Library Floor City Model: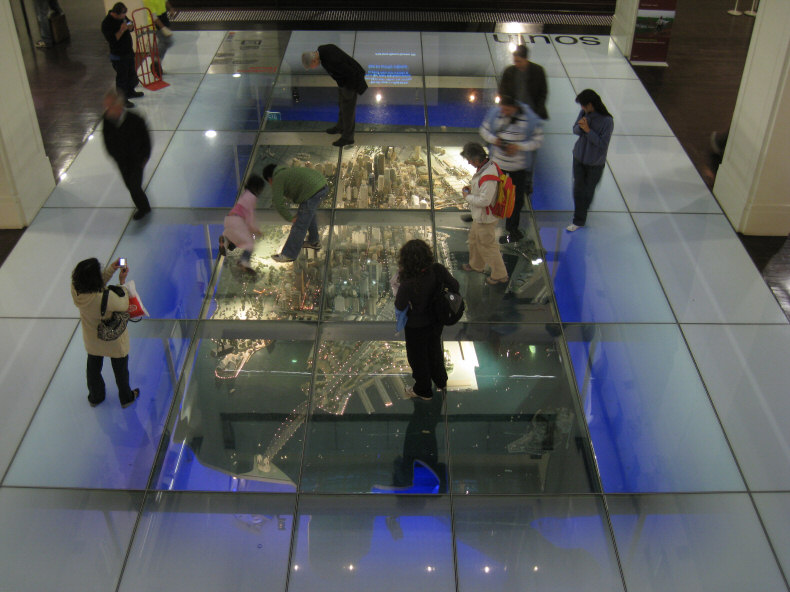 By Jason7825 via Wikimedia Commons
---
11) Cockle Bay
Cockle Bay is filled with some of Sydney's greatest attractions, such as: The Darling Harbor, The Maritime Museum, The Powerhouse Museum, Sydney Aquarium, Chinatown, and the King Street Wharf. Cockle Bay was once Sydney's working harbor district and home to the poorest of the city's residents.
Cockle Bay: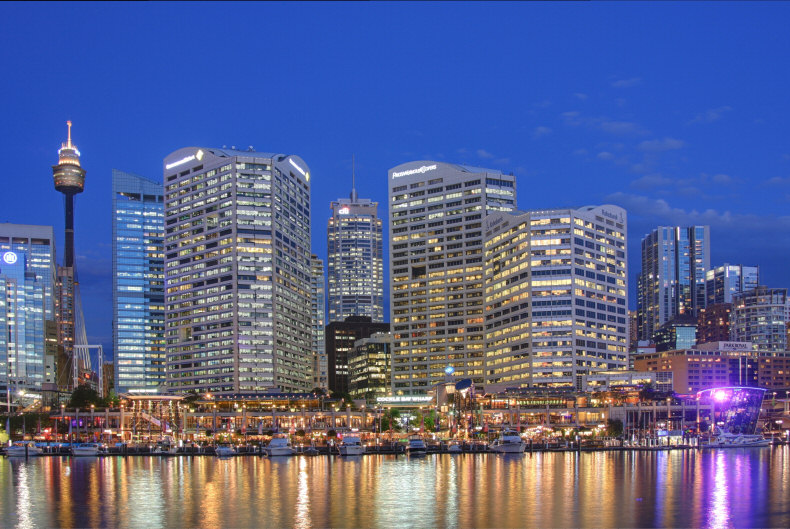 By Adam.J.W.C. via Wikimedia Commons
It was surrounded by shipyards, wharves and quarries before a huge redevelopment project was erected in 1988. Today, this area is a lively and entertaining destination.
View of Sydney's Skyline from Cockle Bay: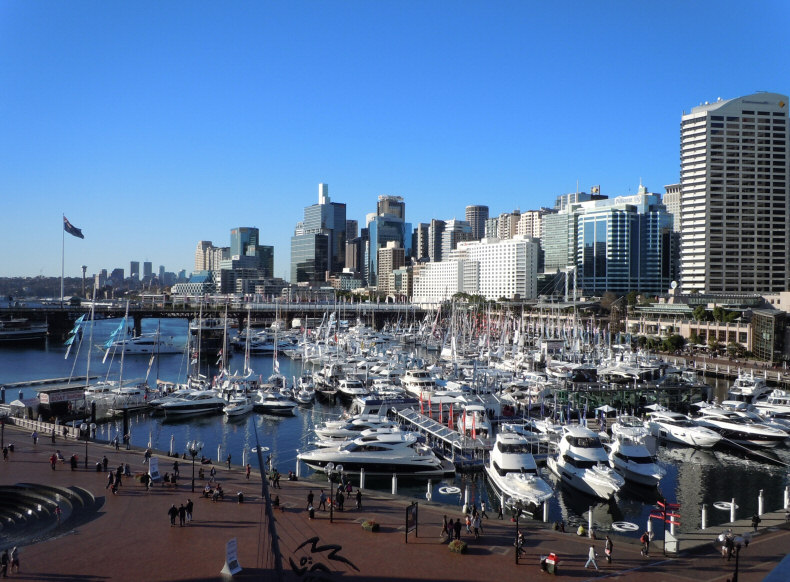 By Gareth Edwards via Wikimedia Commons
---
10) Australian National Maritime Museum
Sydney has one of the best maritime museums in the world. If you are interested in an assortment of watercrafts or a fleet of historic vessels, then there are plenty available to explore at the Australian National Maritime Museum. It is located right on Darling Harbor.
Side Profile of the Australian National Maritime Museum: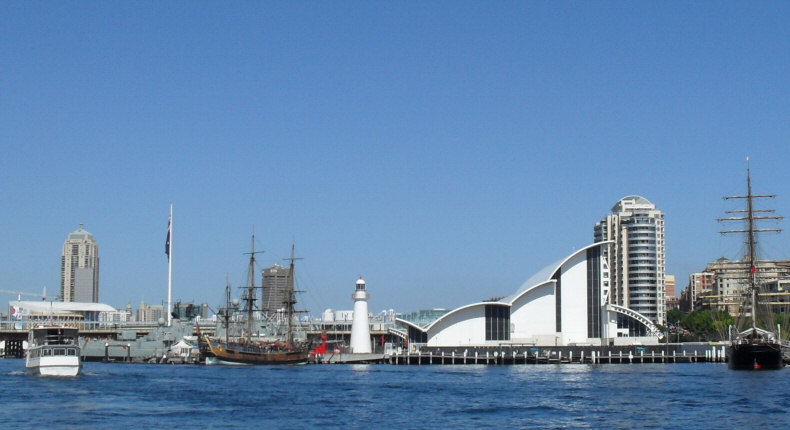 You can also view exhibits including surfboards and ship convicts. Another adventure allows you to walk aboard many different destroyers and submarines, such as the HMAS Vampire and the HMAS Onslow. There are shopping areas all over to explore. This is the best place to learn how the sea has shaped the history and culture of Australia.
Small Vessel Collection at the Australian National Maritime Museum: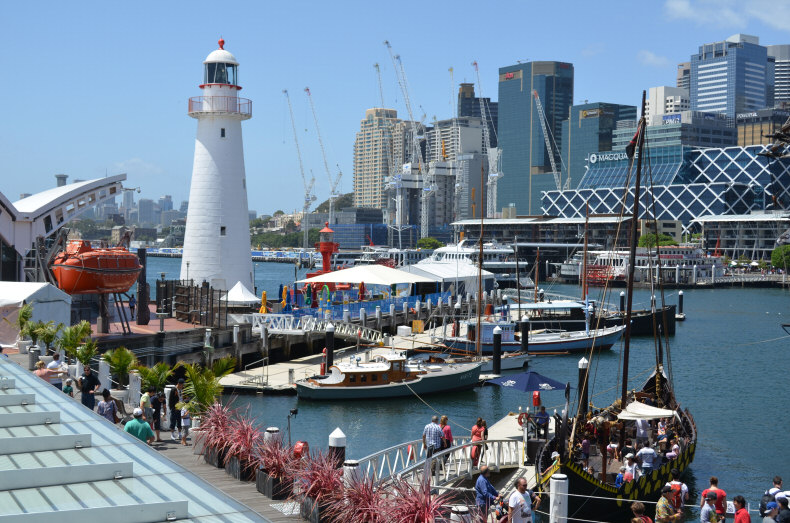 By Saberwyn via Wikimedia Commons
HMA Ships Onslow, Vampire and the Replica HM Bark Endeavour Alongside the Australian Maritime Museum: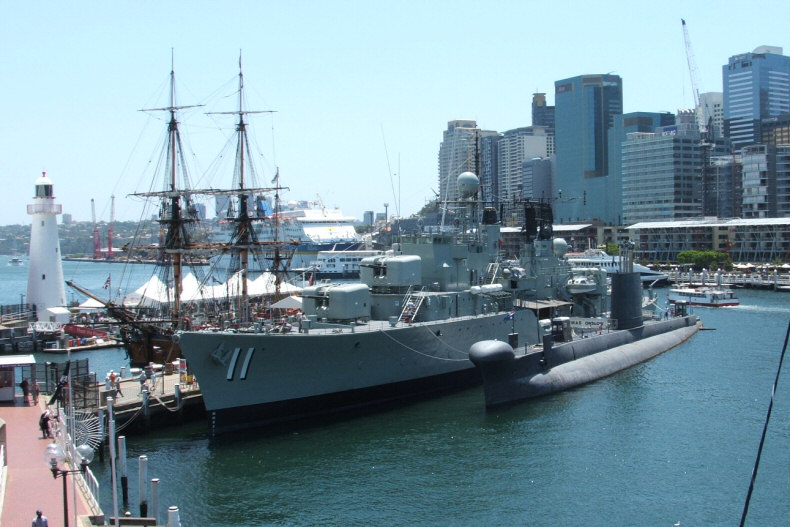 By Saberwyn via Wikimedia Commons
---
9) Taronga Zoo
Taronga Zoo stretches over 78 spectacular acres of bush land landscape in the suburb of Mosman, and it overlooks Sydney Harbor. Its stunning setting offers fantastic views of the Sydney Opera House and the Harbor House. The zoo has around 4,000 exotic animals, which include tigers, lions, giraffes, and the famous Australian kangaroo and koala natives. The South American condor is also a sight to see while there.
Taronga Zoological Park - Sydney, Australia: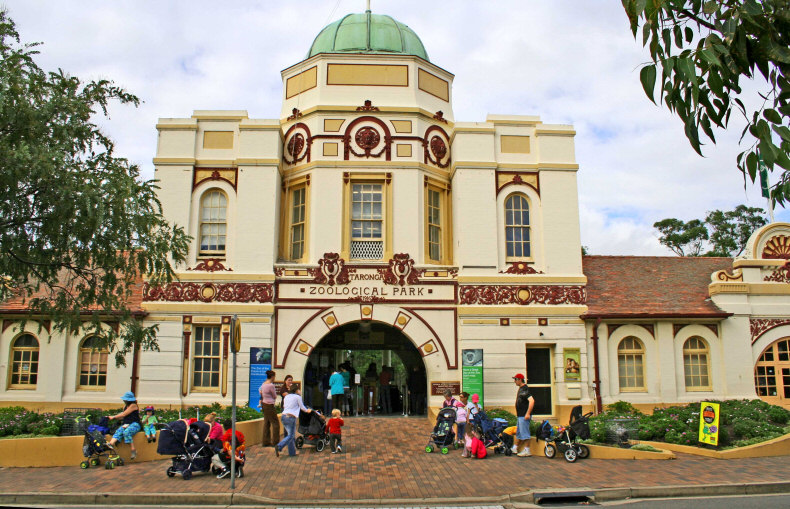 By tom heyes via Wikimedia Commons
You can experience the original environments for some animals by visiting the natural habitats such as the Australian Walkabout. Children can have fun in a children's area within this very popular urban zoo. The zoo also offers educational talks and a number of popular shows such as the seal show and the popular bird show throughout the day. There are good food options if you are hungry while spending time in here. You may wish to try the Tree Top Café for a pleasant dining experience.
Taronga Zoo and View of Downtown Sydney: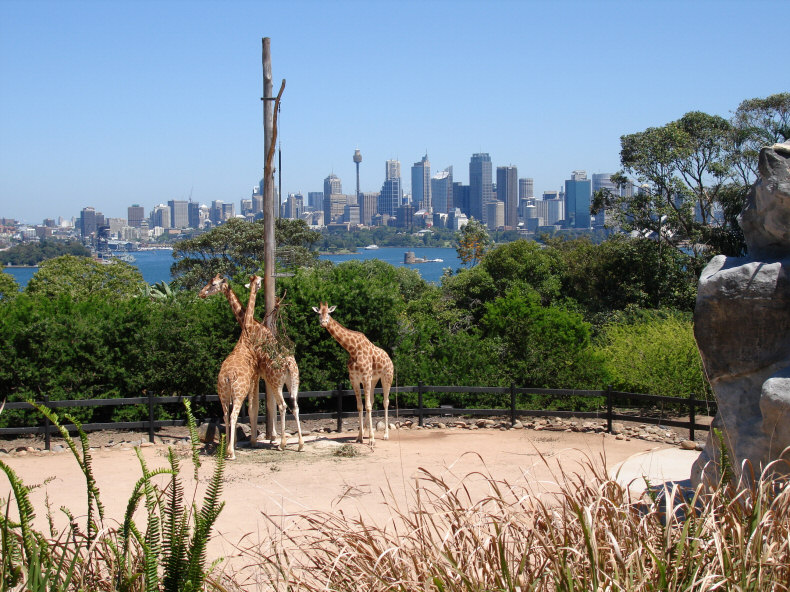 By Ghislain Montvernay via Wikimedia Commons
Close-up of Animal Enclosure at the Taronga Zoo: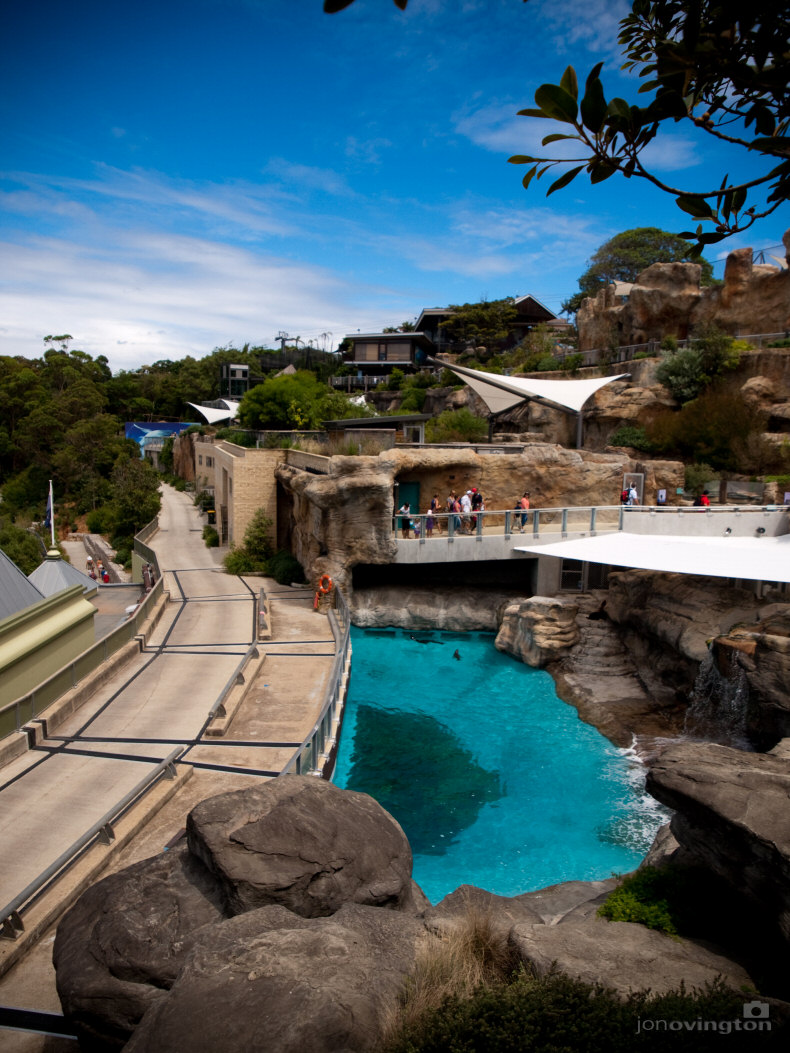 By Jon Ovington via Wikimedia Commons
---
---
8) Bondi Beach
Although Bondi Beach is jam-packed all the time, most visitors enjoy their outing to this very popular place, located southeast of Sydney Harbor. Bondi Beach is one of the best city beaches in the world.
Many tourists find it an ideal area to sprawl out to get some sun and surf although it is too crowded. Bondi Beach is well-known for its waves, perfect for surfing. It is also a wonderful beach for sunbathing (topless sunbathing is allowed here), swimming and strolling.
Many visitors simply visit it for its popularity. If you do not want to get wet, you can still enjoy a great time by just walking alongside this "People's Beach" and browsing the endless shops on the other side of the road.
---
7) Powerhouse Museum
The Power house Museum is one of Sydney's several world-class museums, which has an extraordinary wealth of treasures, such as decorative arts and designs, social history, science, technology, space and transport. It is a must-see tourist destination in Sydney because of the range of cultural attractions it has to offer.
Exterior of Powerhouse Museum: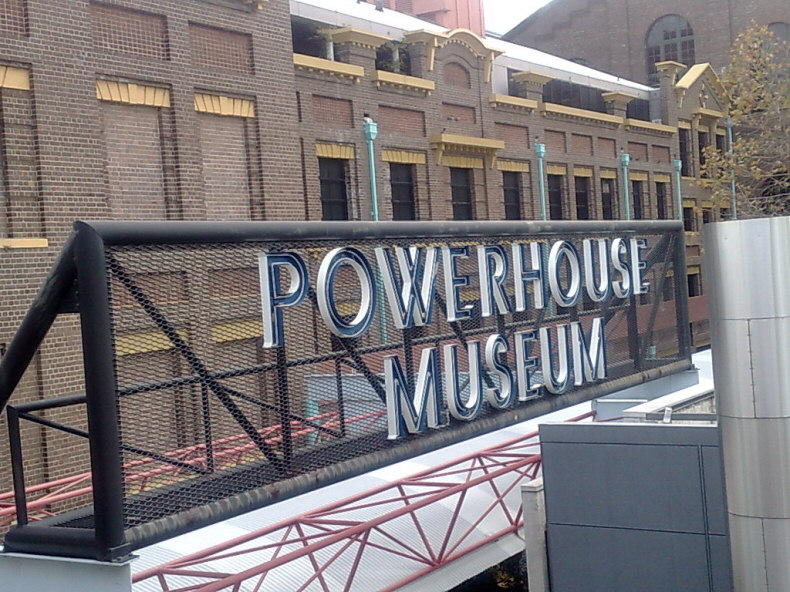 The Magic Garden, Zoe's House and the interactive place offer great fun activities for children. You can also shop for unusual and exclusive gifts in this family-friendly museum.
Exhibit and Interior of Powerhouse Museum: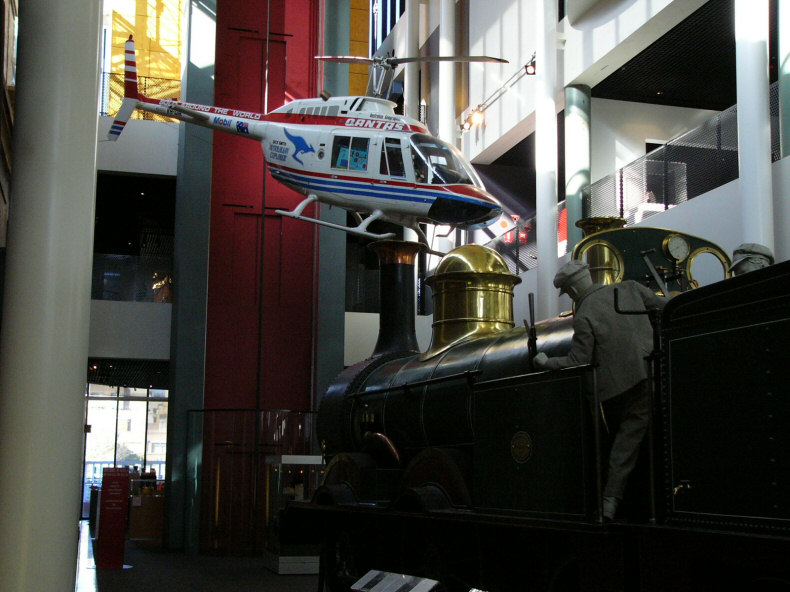 By Namiac via Wikimedia Commons
Remaining Portion of Train Exhibit at Powerhouse Museum: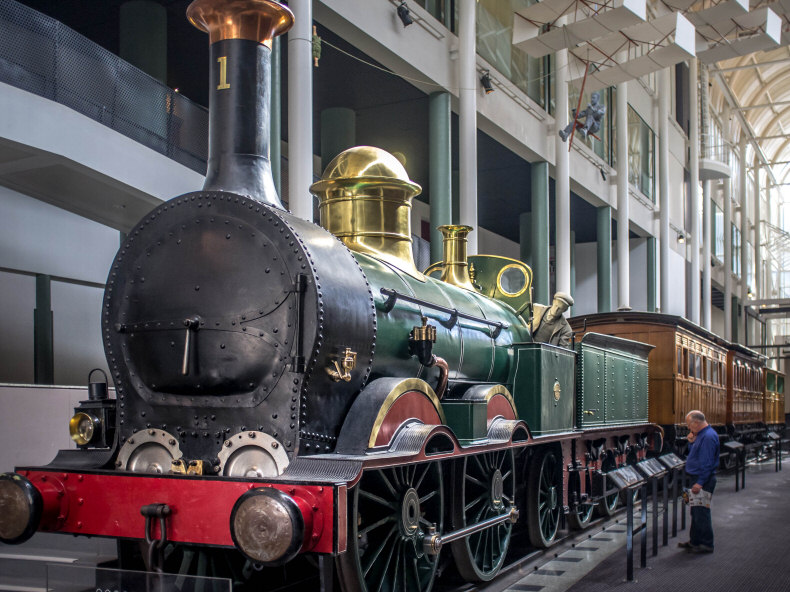 By Hpeterswald via Wikimedia Commons
---
6) Sydney Aquarium
It will not be an exaggeration to say that Sydney Aquarium is the number one tourist attraction in Sydney if you are interested in discovering Australia's rich and diverse marine ecosystems. Take a journey through the world's largest collection of Australian aquatic life and habitats, with over 12,000 marine animals, the largest Great Barrier Reef exhibit, and an extensive collection of sharks.
Guests Having Tea at the Mad Hatters Tea Room at the Sydney Aquarium: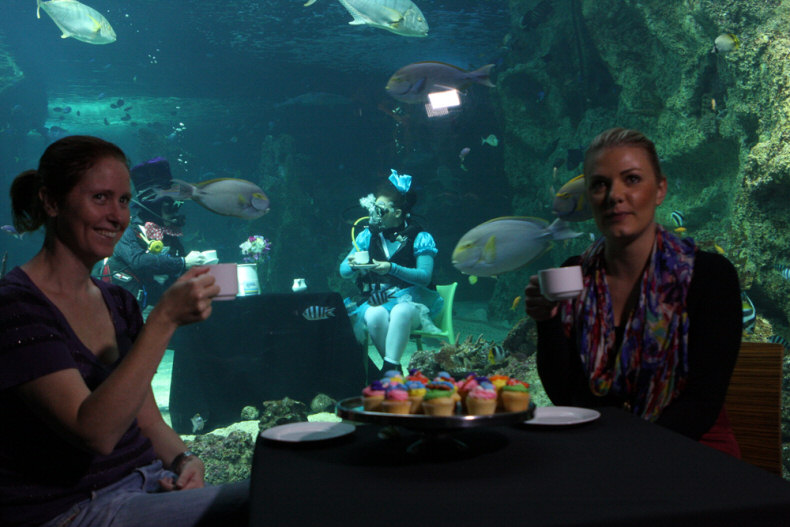 By Eva Rinaldi via Wikimedia Commons
Walk under water to come face-to-face with dozens of fierce sharks, ferocious saltwater crocodiles, and giant rays if you are not faint-hearted. Explore other diverse aquatic life and habitats at the aquarium, which is one of the largest in the world.
White Shark at the Sydney Aquarium: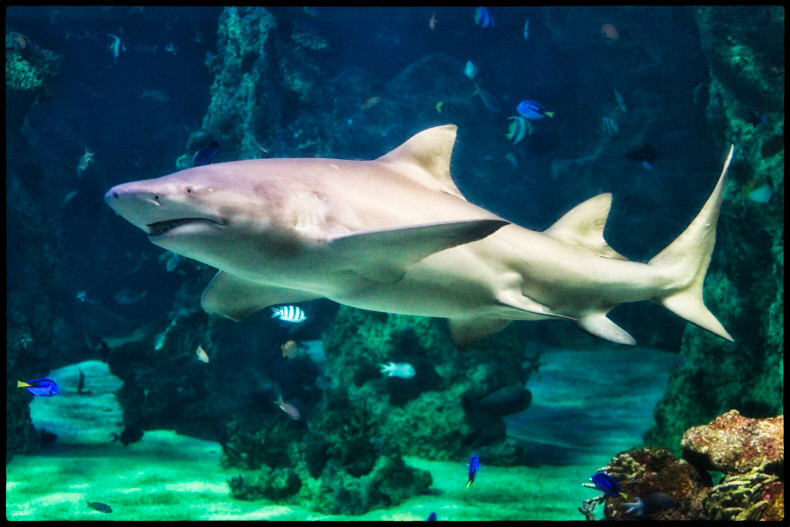 By Pedro Szekely via Wikimedia Commons
Watch the playful seals and sea lions, adorable penguins and platypus. Sydney Aquarium is a must-see destination in Sydney.
Marine Life at the Sydney Aquarium: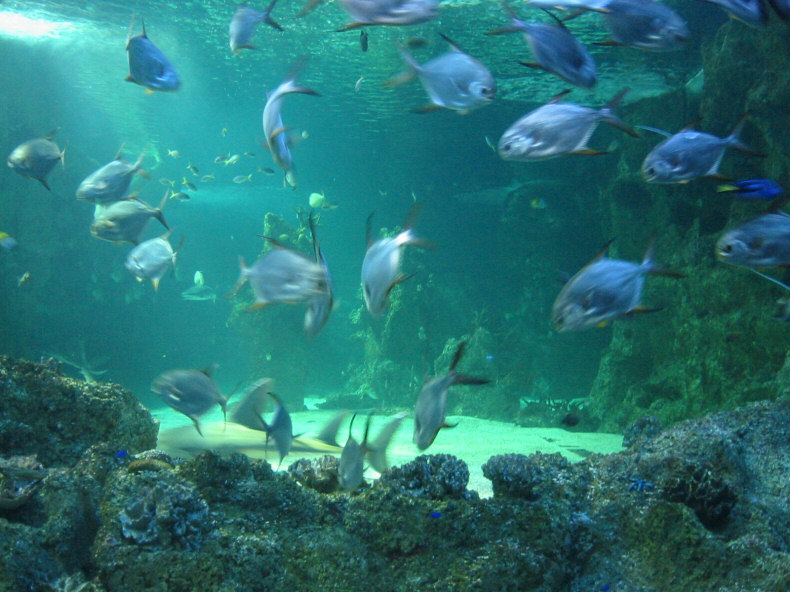 By Cookaa via Wikimedia Commons
---
5) The Royal Botanic Gardens
The Royal Botanic Gardens is an aromatic and beautiful place founded in 1816, and one of the best things to experience while in Sydney. The spectacular gardens occupy the first area of cultivated land in Australia.
Gates at Royal Botanic Gardens Viewed from Art Gallery Road, Sydney: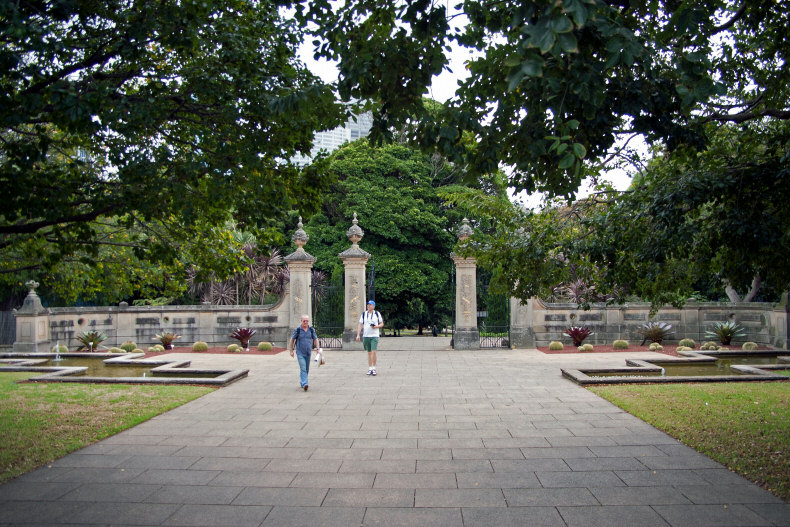 By Bidgee via Wikimedia Commons
You can read here underneath the shade of an oak tree, have picnics, enjoy sunbathing, and watch the birds stealing people's food. Maybe you will even spot an ibis or cockatoo.
Pyramid Glasshouse at the Sydney Royal Botanic Gardens: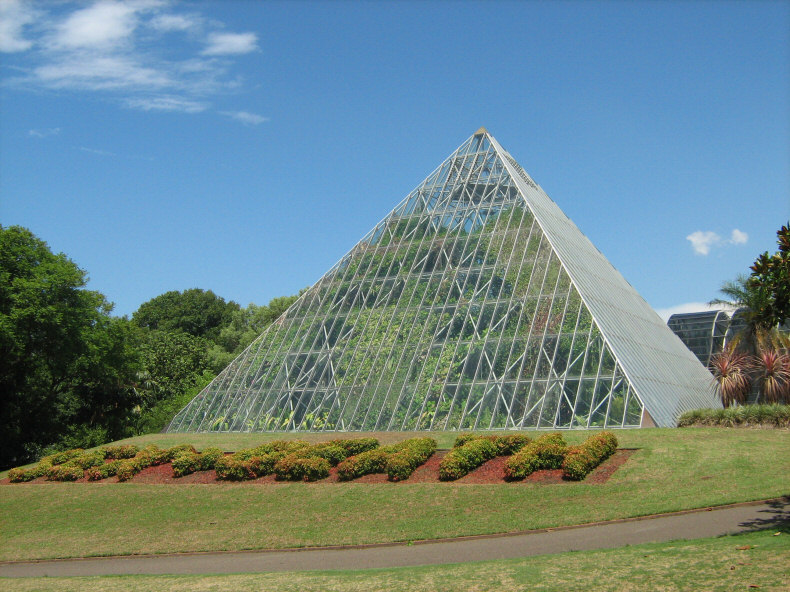 By J Bar via Wikimedia Commons
The gardens are like an oasis in the heart of the city. The Pyramid Glasshouse, the Rose Garden, The Herb Garden, The Fernery, the Oriental Garden and a walled Cactus and Succulent Garden with colorful flora and fauna. The Rose Garden is so beautiful that marriage ceremonies often take place there. The gardens offer a stunning view of the Sydney Harbor and the skyline of Sydney.
Pond and Surrounding Foliage at the Royal Botanic Gardens: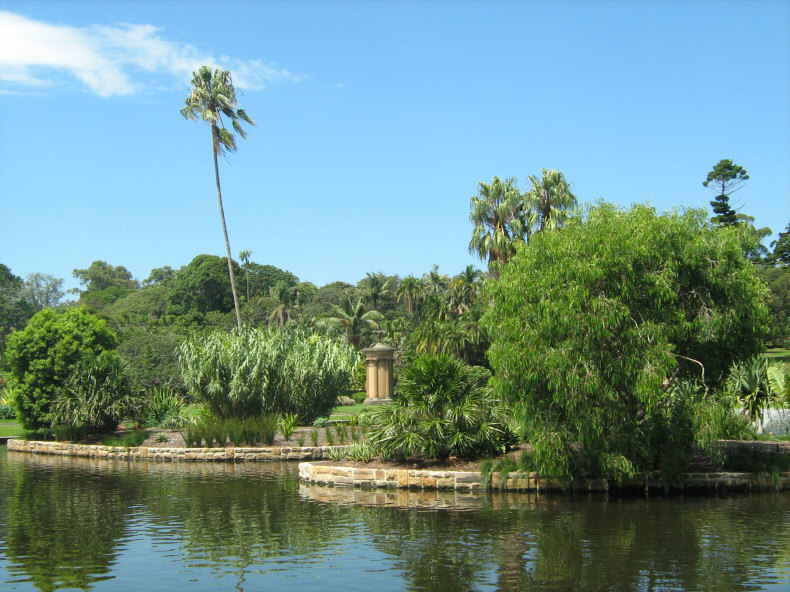 By J Bar via Wikimedia Commons
---
4) Sydney Harbor
Sydney Harbor is probably the most beautiful natural harbor in the world. It has been carved from the sandstone of the Parramatta and Lane Cover Rivers. It took these two rivers thousands of years to carve this amazing harbor from the sandstone.
View Under Sydney Harbor Bridge of Sydney Harbor and the Sydney Opera House: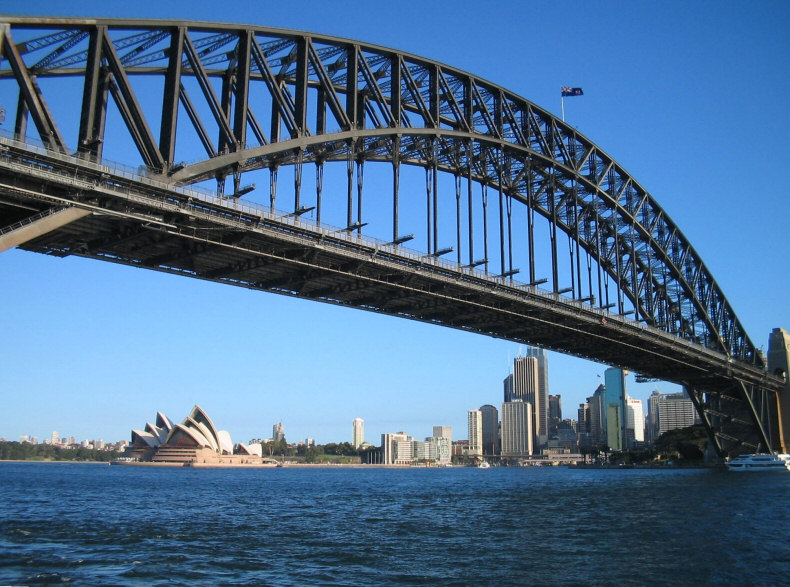 By Ian Brown. via Wikimedia Commons
The harbor is well protected from off-shore winds. Parts of this natural harbor are remarkably deep. Today, Sydney Harbor forms a lively array of apartment buildings and large residences. The harbor carries a number of working docklands, as well as pristine and secluded beaches, offering gorgeous harbor views and bustling maritime life. The Sydney Harbor Bridge and the Botanical Gardens offer stunning scenic and peaceful spots of the harbor. There are many types of boats available which you can hire for private charters on the harbor and also have access to some of the magnificent tourist attractions in Sydney.
Aerial View of Sydney Harbor: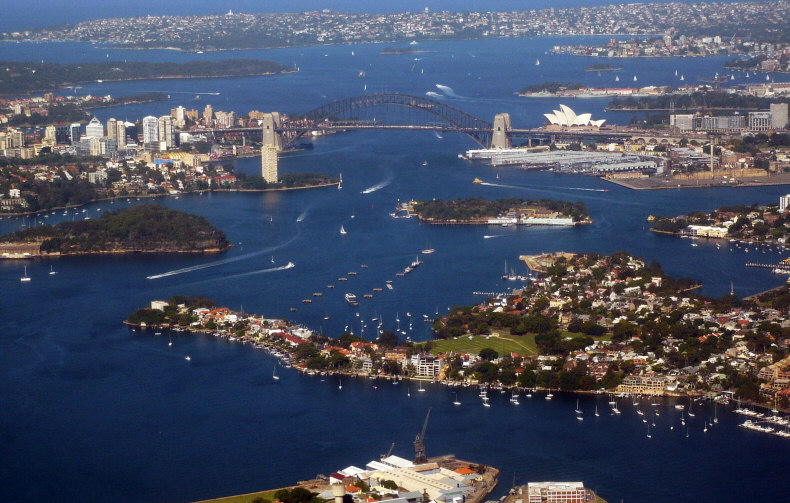 By Andy via Wikimedia Commons
---
3) Sydney Harbor Bridge
Opened in March 1932, Sydney Harbor Bridge is the greatest icon of Sydney. This wonderful bridge took eight years to build. It links the city with North Sydney carrying eight lanes of road traffic. It also carried two railway tracks forming part of the city's rail suburban network.
Sydney Harbor Bridge: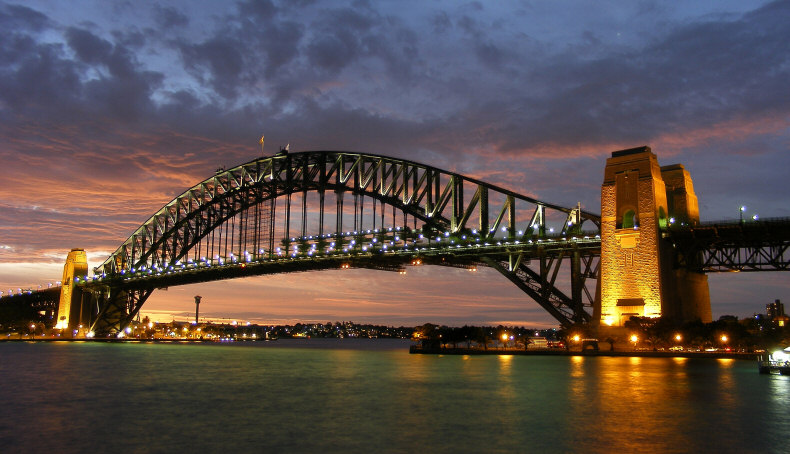 By Adam J.W.C. via Wikimedia Commons
The road and railway track, which hangs from the arch, is 59 meters above sea level. At its highest point, the arch is 134 meters above sea level. The bridge is 1150 meters long taking into account the road approaches. Before it opened, the entire length of the Sydney Harbor Bridge was packed with railway carriage, trams and buses to test its ability to support a total traffic jam. The Western side of it is for bicycles. Walkers can cross the Sydney Harbor Bridge on the eastern side. Both walkways are perfectly safe being fenced with steel and wire.
Sydney Harbor Bridge and Downtown Sydney:


---
2) Darling Harbor
Darling Harbor is a must-see destination located in the heart of Sydney. It is surely a place where fun never stops. It is an entertaining district of the city, filled with some great museums, the Harborside Shopping Center, the city's convention center, the LG IMAX (the largest film screen in the world), Sydney Aquarium, and endless restaurants, cafés and parks.
Darling Harbor Sydney: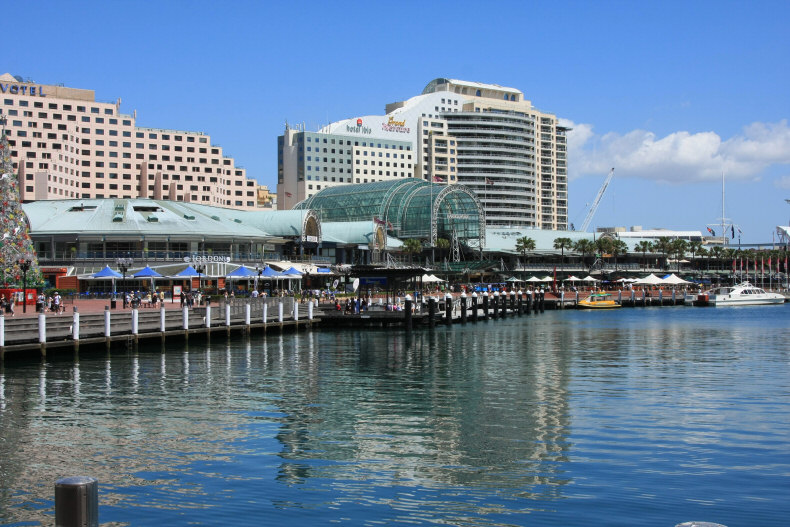 By Adam J.W.C. via Wikimedia Commons
You can also visit this place on a Saturday night for the fireworks show. Darling Harbor is a great family hangout. You may want to check out the world-famous Madam Tussauds wax museum here too.
Darling Harbor at Night: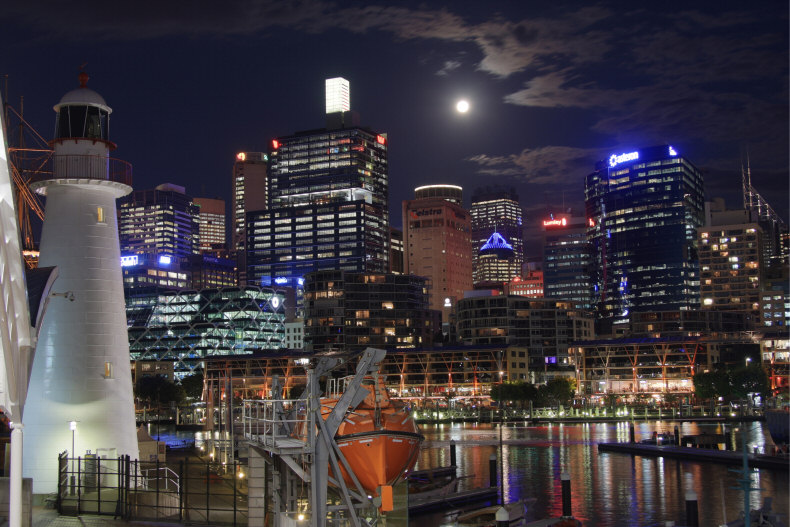 By Adam J.W.C. via Wikimedia Commons
Eastern Side of Darling Harbor Sydney: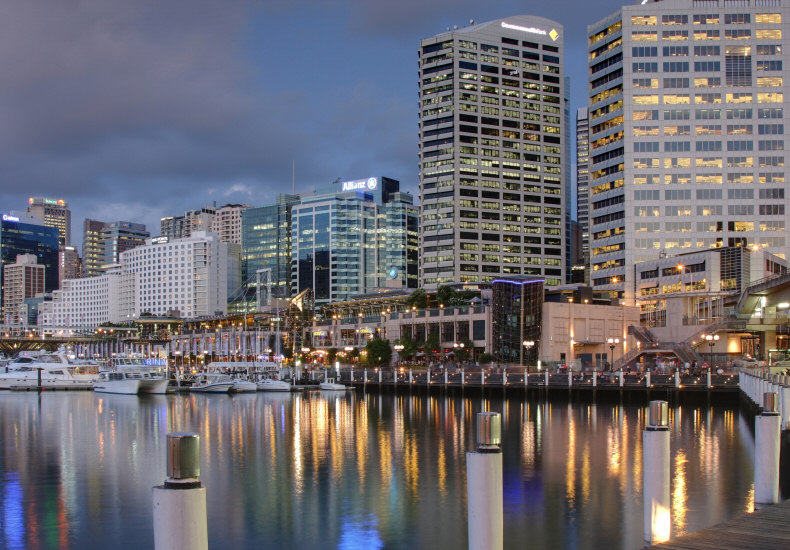 By Adam J.W.C. via Wikimedia Commons
---
1) The Sydney Opera House
The Sydney Opera House is possibly the best-known landmark of Sydney. It has also become an international symbol. It is one of the most visited tourist destinations in Sydney with millions of visitors every year. The designs for the Sydney Opera house were masterminded by Danish Architect, Jorn Utzon. It took years to finalize the designs before the construction began in 1962, although the base for the building was started in 1959. It took 14 years to build this masterpiece of architecture. The HM Queen Elizabeth II opened it on October 20, 1973, and since then it has been one of the greatest tourist destinations in Sydney.
Sydney Opera House During Vivid Sydney 2013: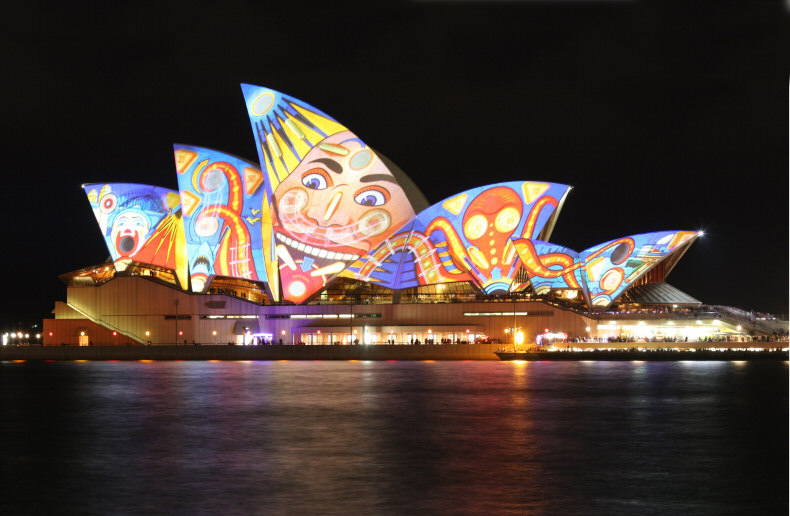 By Adam J.W.C. via Wikimedia Commons
Today, the Sydney Opera House is a magnificent building and heart of Sydney's cultural scene. It has an opera theater, a drama theater, a concert hall, a recital hall, and numerous restaurants and bars. Today, it has a fifth theater, which was added in 1988, within the existing structure.
Foyer of the Opera Theatre in the Eastern Wing of the Sydney Opera House: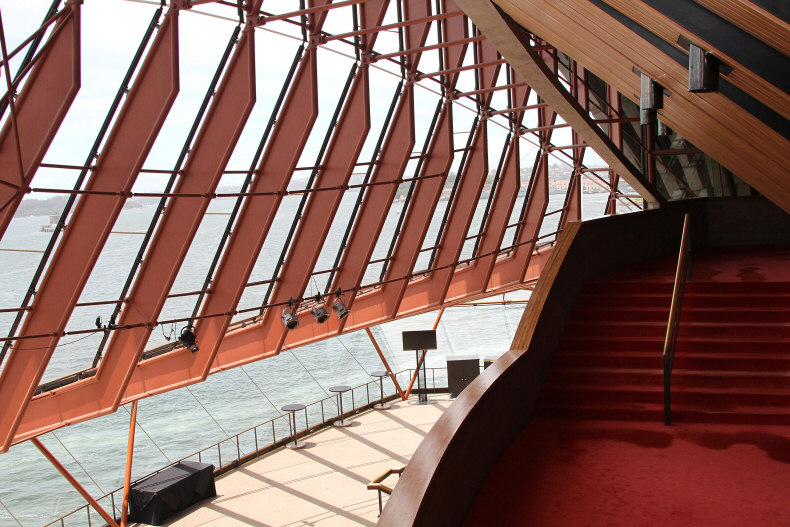 By jjron via Wikimedia Commons
The nearby accommodations provide unraveled views. The Sydney Opera House conducts regular tours of the building daily. Tourists can also take up the walking paths leading back towards the city center through the Sydney Botanic Gardens.
Sydney Opera House: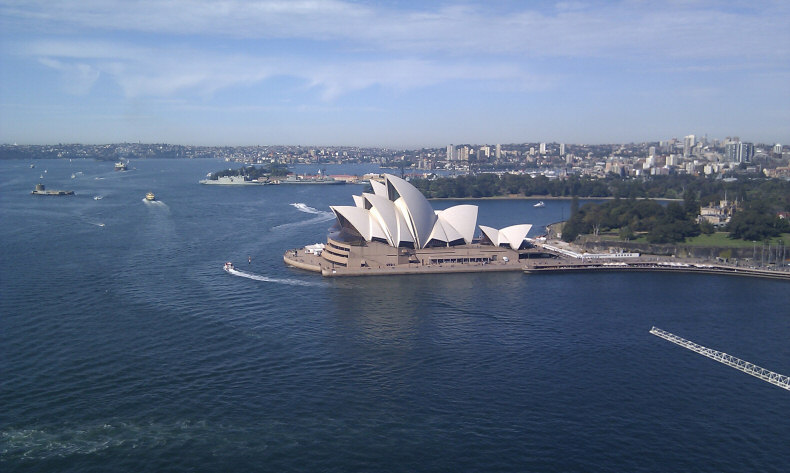 By Knodelbaum via Wikimedia Commons
---
Conclusion
Sydney is one of the most cosmopolitan cities in the world, famous for its world-class beaches, museums, parks, diverse cultures, creativity, and economic activities. Sydney has something for everyone, including sunbathing, swimming, surfing, climbing, dining, bowling, and shopping. Today, Sydney is a global city and a multiethnic hub for business around the world. The attractions attract millions of tourists from all over the world!
Vacation Destinations
Top Lists:
Top 15 Interesting Places to Visit in the Bahamas
Top 15 Fun Things to Do in Miami, Florida
Top 15 Fun Things to Do in Chicago
Top 15 Best Unknown Things to do in Las Vegas
Top 15 Fun Things to Do in Hollywood
Top 10 Best Places to Visit in Turkey
The Top 15 Best Things to Do and See in Sydney
Top 10 Things to Do in Edinburgh
Top 10 Things to do on Oʻahu
Top 15 Things to Do in Albuquerque
Top 15 Interesting Places to Visit in Spain
Top 15 Places to Visit in New York City
Top 15 Things to Do in Portland Oregon
Top 15 Things to do in Greece
Top 15 Places to Visit in Houston Texas
Top 15 Interesting & Safe Places to Visit in Mexico
Top 15 Interesting Places to Visit in the Netherlands
Top 15 Interesting Places to Visit in Thailand
Top 15 Interesting Places to Visit in Switzerland
Top 15 Interesting Places to Visit in Portugal
Top 15 Places to Visit in San Francisco
Top 15 Interesting Places to Visit in Shanghai
Top 15 Interesting Places to Visit in Puerto Rico
Top 15 Interesting Places to Visit in Norway
Top 15 Interesting Places to Visit in Las Vegas
Top 15 Interesting Places to Visit in Jamaica
Top 15 Interesting Places to Visit in Croatia
Top 15 Interesting Places to Visit in Belgium
Top 15 Interesting Places to Visit in Bangkok
Top 15 Things to Do in Rio de Janeiro
Top 15 Things to Do in Monaco
Top 15 Interesting Places to Visit in Dubai
Top 15 Interesting Places to Visit in Amsterdam
Top 15 Things to Do in New Zealand
Top 15 Interesting Places to Visit in Paris
Top 15 Interesting Places to Visit in Italy
Top 15 Interesting Places to Visit in Singapore
Top 15 Most Interesting Places to Visit in Berlin
Top 15 Best London Attractions
15 Little Known Facts About New York City
Disney World Articles
Top 15 Disney World Rides for Adults
Top 15 Disney World Rides for Kids
Top 15 Disney World Resorts for Adults
Top 15 Disney World Resorts for Kids
15 Fascinating Facts About Disney World
Top 15 Fun Things to Do at Disney World's Animal Kingdom
Top 15 Fun Things to Do at Disney's Hollywood Studios
Top 15 Fun Things to Do at Disney World's Epcot
Top 15 Fun Things to Do at Disney World's Magic Kingdom

Shorter Top Lists:
Top 10 Tourist Attractions in San Diego
Top 10 Tourist Attractions In India
Top 10 Things to Do In Kansas City
5 Places You Should not Miss in Brazil
Top 5 Things to do in New York City

Informational:
Best Tourist Attractions In Vietnam
Taking in the Sights in Shanghai
Top Tourist Attractions in Perth, Australia
Nice places to visit while in Great Britain
Sampling the Foods at the Night Markets in Taipei
What to do for a Kenya Vacation
Best Attractions in Victoria, B.C.
Photos of the Luxor Hotel in Las Vegas